The global COVID-19 pandemic which hit the UK in 2020 sent the working world into a frenzy. Companies who had never set themselves up to be remote had to invest in technology to ensure their staff could work from home for an indefinite period of time. This shift in working style meant that thousands of women could work more hours and transition to full-time work again, as the constraints of childcare and travel were less of an issue. Fast forward three and a half years, and we're seeing an increasing shift to employers calling their staff back to return to the office, putting risk to the positive impact of the flexible working structure. In this article we look at the impact the shift of returning to the office is having on women.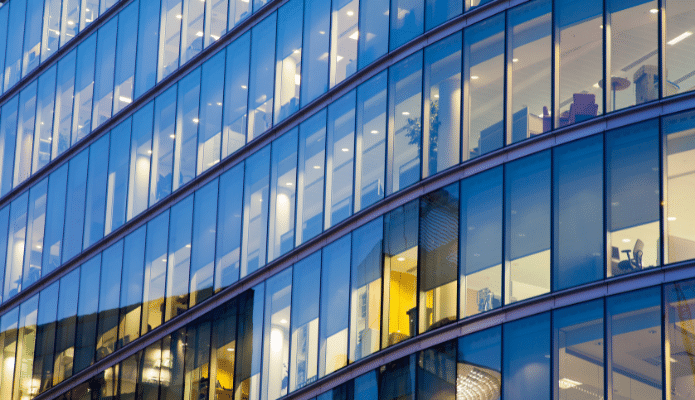 Increased hours
Recent data from the Office of National Statistics (ONS) has shown that the number of hours people are working in the UK is finally at a level similar to pre-pandemic. Women in particular are working more than they did before COVID-19 hit, due to the flexible working arrangements it brought with it. Initially, the pandemic was detrimental to many women's careers. Schools and nurseries being shut meant homeschooling was the only option, and full-time childcare was an enforced reality. However, once schools and nurseries had reopened, women actually spent more time working than pre-pandemic due to being able to work from home and flex their hours to suit their childcare responsibilities. Statistics show that women's working hours per week are up by nearly 5% on average from before the pandemic. This is great news for Rishi Sunak's government, who are determined to reduce the current strain on the UK economy – more people in full-time work equals a healthier economy after all.
However, this is all being threatened by the emerging trend of companies such as Amazon and Meta pulling back on their flexible working arrangements and asking employees to be in the office more, be it full time or the majority of the working week. For many, this proves a problem. The flexible working culture meant that we found ourselves with more time in the hours surrounding our working day to spend doing, well, whatever we wanted to do. No time spent commuting gave us back those precious hours in the day, and many people found childcare costs – both monetary and time-wise – were reduced. So a sudden change in lifestyle means many are left spending more on childcare or reducing their hours to balance career with home life.
Men returning to office faster than women
There is also a common theme with who is returning to the office. Recent figures from the US suggest that men are currently returning to the office at a much faster pace than women. The share of men who said they work from home, at least partly, during an average day dropped from 35% in 2021 to 28% in 2022. For women, this figure dropped to 41% very slightly from 41.5% in 2021. And it's no wonder – women have historically often borne the brunt of the majority of household chores and childcare. The Deloitte Women @ Work 2023 report found that almost four in ten women feel they need to prioritise their partner's career over their own – perhaps this suggests why less women are returning to the office post-pandemic. Furthermore, 97% of women believe that asking for flexible working arrangements may adversely affect their chances of promotion at work, so a mandatory return to the office would prove a dilemma for many.
Impact on womens' careers
This shift in working patterns and locations deals a huge blow to the progress that has been made in terms of women's progression and opportunities in the workplace. The global gender gap stands at 31.6%, but progress on closing the gap is slow. When asked how they would react to being asked to go back into the office more regularly, more than a quarter of women said that they would ask to reduce their working hours to cope with this. Stats like this show that women are relying on the hybrid working patterns to balance their careers with other responsibilities. The pandemic forcing us to work from home provided a more equal playing field; by working more hours, women were able to attend more meetings, take on more work and, in turn, gain promotions and progression opportunities. Reversing this culture will inevitably set women back and force them to work fewer hours to cope with the strain of childcare.
The return to office movement is very apparent, with big names like Twitter, Starbucks and Amazon mandating their corporate staff to be in the office. Unfortunately, if other employers follow suit, we expect to see a big reduction in the hours women work, which will in turn have a negative impact on the economy and gender gap. Many are urging employers to carefully consider their approach to hybrid working, and reinforcing the benefits it brings to businesses; increased productivity and employee retention being the key ones.