We interviewed Laure Lestanville, Communication & Reporting Officer at Serco on her experience and thoughts on women in tech.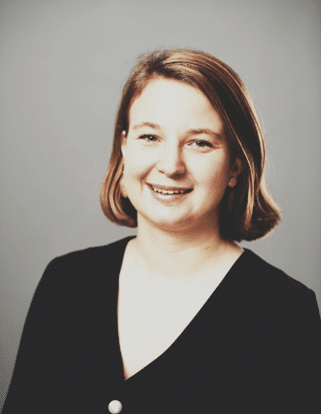 1. What does your job role involve?
I am working on the communication from the recruitment. We recruit a lot of different profiles, and it's important to adapt our communication. We want to create a personal experience with each candidates, and that they feel that they can trust Serco.
I am also working on the reporting for recruitment.
2. What made you choose a career in technology?
I don't have a career in technology at Serco, but I can see different people from IT Sector, and I can see that this sector constantly evolves. We have a lot of different position in our different countries, for junior and senior profile, back-end and frond-end development.
3. Did you study an IT or technology related subject at University?
I studied in a Business School in France, so it was very generic courses. I learnt a bit the IT bases. I specialized in digital during my master 2.
4. Did you get any work experience in IT or technology before this role?
No, never directly. But as a communication project manager I had to develop some tools or applications for the employees and also websites, so I directly worked with agencies that supported us on it. We had to provide very specific briefs to allow them to adapt the platform to our needs.
5. Do you think there is a lack of females in the IT and Tech sector?
I think that few years ago it was true, but now this is accessible to everyone, and we can see a lot of IT courses proposed in the different universities. We all have a basic knowledge of IT, because today's jobs are more and more versatile and require various skills.
6. What advice would you give to young women at the start of their Tech career?
Don't be afraid to get started. We are all almost born with technology in our environment and we are able to learn quickly and to acquire good competencies very fast. Even if you didn't study Tech, there is a lot of online training to allow us to get the right competencies.