We interviewed Nikki Williams, Head of Solution Delivery for MyTechnology at Serco on her experience and thoughts on women in tech.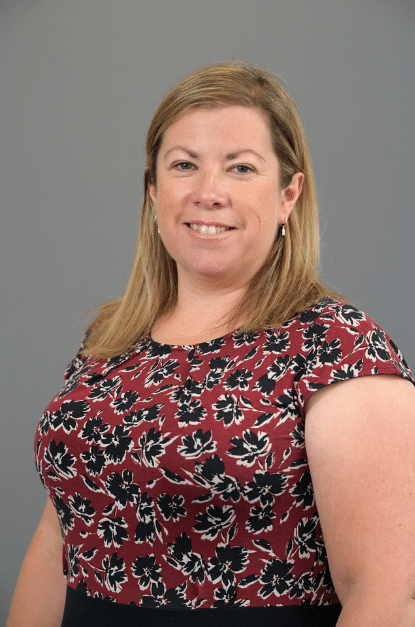 What does your job role involve?
I head up the project and solutioning portfolio for MyTechnology (IT Operations) within Serco. I work alongside the different service towers and business units to ensure new and improved solutions are successfully implemented and transitioned into support.
What made you choose a career in technology?
I suppose it chose me, I was working in manufacturing when I got the opportunity to change career paths and moved into the technology world, that was 5 years ago and I've never looked back.
Did you study an IT or technology related subject at GCSE, A-Level or University?
Yes I have a BTEC in Information Technology and a Degree in Computing for Business
Did you get any work experience in IT or technology before this role?
During my degree I did a year's work placement where I worked for a company as the administrator for their MRP system, this was my first introduction to dealing with end users and understanding how technology can benefit a business in a real-world situation.
After graduation I have worked in several industries such as electronic defence, food importers, personal care and gas and oil. In 2017 I decided to take voluntary redundancy from a manufacturing company and reassess where I wanted to be. It was then I decided that I wanted to move more into a technology company. I worked for a couple of companies one of which was heading up their business transformation department, this was the role that really got me back into the tech world. Seeing how technology can benefit peoples working day, we were able to automate so many manual processes and bring in better solutions.
Do you think there is a lack of females in the IT and tech sector?
Yes! I believe IT & Tech has been traditionally viewed as a male dominated environment and its not one that attracts many women, which is a massive shame as the industry is missing out on vary capable talent.
Do you find there is a stereotype that a career in IT or technology is just for men?
Yes, my son has just started his journey has and begun a BTEC course in Information Technology, there are no girls on his course, which I find quite shocking!
When you see imagines of IT people in the media, more often than not they are geeky looking men who sit at their desk entering lines of code. The reality is very different, but I believe this is what the younger generation are being exposed to and could be one of the reason more women are not being attracted to the industry.
What would entice women to study technology related courses?
I believe we need to change the perception from an early age, maybe with less emphasis on programming as there are so many different elements to IT that are hidden and not in the media
Are there barriers when it comes to women getting into tech?
I think the biggest barrier is perception, it is one that is changing but probably a little slower than people would like. There are amazing networks within organisation and external that are working so hard to bring down those barriers. I know Serco have a very active Women in Tech forum that is committed to supporting and helping women (and men) grow within the tech world.
How could we encourage more women to start a career in tech?
We need to get them hooked at a younger age; we need to start targeting high schools to educate them on what is available in the tech world. It is a very diverse industry, and I don't think that is appreciated, there really is something for everyone!
What advice would you give to young women at the start of their career?
I would give the same advice as I would to everyone regardless. Work hard, look for the opportunities and don't be afraid to go for it. There is nothing worse the wondering if you had just applied for that role or registered your interest you might have got it. You never know what is around the corner and there are so many opportunities in the IT & Tech world it would be silly to miss out on them for not putting yourself out there!
I think women doubt themselves more than men do. From what I have seen women seem to wait until they are 100% sure they can do something whereas a man would go for it when he is 80% sure which means he gets exposed to more opportunities.