We interviewed Siu-Yun, Technology Consulting Manager at Accenture on her experience and thoughts on women in tech.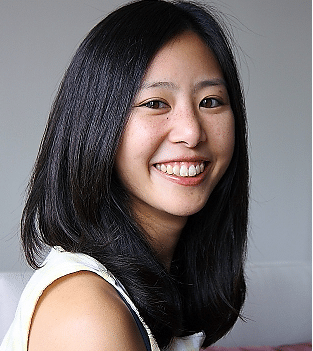 What does your job role involve?
As a technology consultant at Accenture, my role involves bringing best practices from change and transformation project experiences and to share industry insights to help clients:
Deliver new improved processes and/or enhancements

Implement (in-house or vendor) solutions and/or upgrades

Comply with regulatory change

Conduct strategic analysis
Depending on the nature of the project, on a day-to-day basis I generally:
Manage stakeholders and their expectations; project scope and financials

Manage project risks and issues, and coordinate all project delivery activities

Lead a team of Business Analysts

Work with global development teams to deliver the designed solution

Work closely with Test Teams to ensure the developed solution is fully tested and requirements are met

Coordinate the deployment of the solution and post-deployment activities
In addition to my project work, I am a mentor sharing my knowledge, skills and perspective to foster personal and professional growth of women. I also set up all gender inclusive monthly breakfast meetings to create an opportunity for women to express challenges they may be facing in the workforce and as a result increase awareness to all genders. Guests have been invited to talk/provide training about specific topics such as 'unconscious bias' and 'senior women'. This helped create an open and inclusive environment for all genders to discuss issues impacting them.
What made you choose a career in technology?
I always knew technology will grow exponentially. Humans have become more dependent on technology and I find it exciting to be living, designing and seeing the results of technological change in my career.
Did you study an IT or technology related subject at A-Level or University?
I studied Computing and IT at university.
Did you get any work experience in IT or technology before this role?
As part of my degree, I did a 12-month internship at a software company working in IT support.
Do you think there are a lack of females in the IT and tech sector?
Yes. I think it is still necessary to advocate the sector to women, but also promote and celebrate women who work in IT and tech sector, like Women in Tech are doing. It is a great industry to work in, offering very interesting and various career paths.
What would entice women to study technology related courses?
Schools, Universities and companies should emphasise benefits women can bring to the course, highlight career opportunities for women post-study, increase exposure to female role models, have diverse policies and programmes to make women feel part of technology. It is important to create non-gender specific cultures.
Are there barriers when it comes to women getting into tech?
I do not believe there are any barriers to pursuing a career in technology. Both women and men can work in the tech industry if they have right the mind-set, passion and drive.
How could we encourage more women to start a career in tech?
Creating awareness at home and at school of how technology is created can encourage women to start a career in technology. For example, to help girls growing up not just be a consumer of technology, but to help think about how this technology they are using is created. Home, school and universities must provide support to women who are interested in technology. I also advise on removing gender stereotypes from birth which will reduce industry stereotyping and unconscious bias.