We interviewed Maryam Umar, Manager, Software Quality Engineering at Capital One on her experience and thoughts on women in tech
1.What does your job role involve?
I work as a Manager in Software Quality Engineering. My day to day tasks involve participating and contributing in many meetings around project requirements and their refinements. I help design and implement structures which will enable us to reach a complete working product for our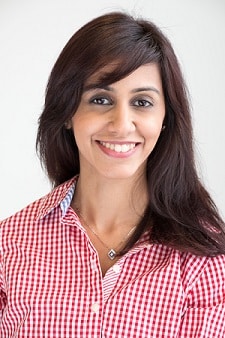 customers. I work quite closely with my reports to better understand their challenges. I try to do this so I can mitigate and escalate any issues easily. I also try to stay close to the technologies that are being used.
2. What made you choose a career in technology?
I didn't exactly choose a career in tech. I ended up here by accident. I am glad the accident worked out in my favour though. I enjoy problem solving and the thought process behind it. A lot of people think that a career in tech is all about engineering mind-sets but it's a lot about people dynamics as well. Not everyone writes code in the same manner.
3. Did you study an IT or technology related subject at A-Level or University?
I studied Computer Science as a subject since the age of about 12. I have a Bachelors and a Master's degree in Software Engineering too.
4. Did you get any work experience in IT or technology before this role?
I learnt mostly on the job and with the help of some very able managers.
5. Do you think there is a lack of females in the IT and tech sector?
There are pockets of women in the industry. I was pleasantly surprised at Capital One though. Almost every second team has 1 or 2 female developers/testers etc. Overall, yes there is a lack of women.
6. Do you find there is a stereotype that a career in IT or technology is just for men?
I recently spoke at a school about computer science and a career in the tech industry. The group was mixed in terms of gender and ethnicity. I made sure that I encouraged the students to think twice about a career in tech. it's not plain-sailing and is quite demanding as a career. I think women naturally tend to select options which suit their lifestyles. Some women are quite driven and have strong problem solving capabilities. They end up in tech quite easily. I have noticed that the problem sometimes lies in the head of the individual and not in the community per say.
7. What would entice women to study technology related courses?
I think the quality engineering remit is as challenging as the others. If you use an app/website and are intrigued by how it plumbs together, you must pursue technology related courses. I have always been a promoter of pursuing what makes you inquisitive.
8. Are there barriers when it comes to women getting into tech?
I don't think there are any barriers.
9. How could we encourage more women to start a career in tech?
We should openly talk about how inclusive the environment is. How flexible companies are today. And how, by not being ruthless, you can still succeed. I have often found myself to be the only female member in a tech team. I took those situations as a challenge. I quickly realised that my presence usually brought a different perspective to the projects and my team. Empathy goes a long way in our industry. The women who are already here should facilitate other women to join the movement and help make a difference to our customers.