We interviewed Divya Nuthikattu, QA Consultant at Sogeti UK on her thoughts and experience on women in tech.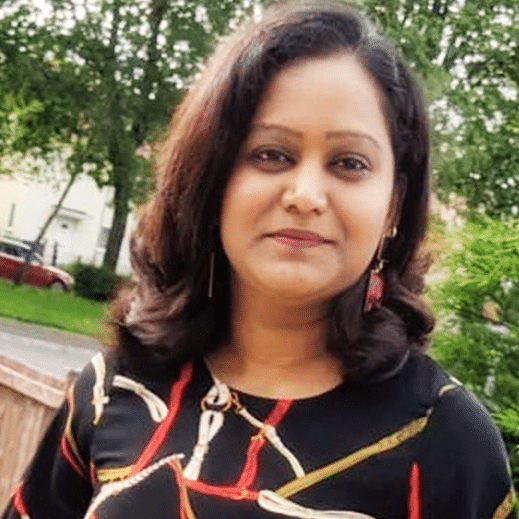 1. What does your job role involve?
As a QA Consultant at Sogeti UK, I am responsible for the quality of software development and deployment. I am involved in performing automated and manual tests to ensure the software created by developers is fit for purpose. Some of the duties include analysis of software, and systems, mitigation of risk and preventing software defects.
2. What made you choose a career in technology?
A career in technology means working in the fastest-growing, fastest-changing and possibly most demanding career sector. It rewards innovation and creativity.
3. Did you study an IT or technology related subject at GCSE, A-Level or University?
Yes, as part of my B-Tech in Engineering I studied computer science, Electrical & Electronics.
4. Did you get any work experience in IT or technology before this role?
I have about 10 years of work experience across various sectors and industries in different capacities prior to this role.
5. Do you think there is a lack of females in the IT and tech sector?
Yes, despite it being something most people are aware of, the statistics around the lack of women in tech still make for shocking reading. Outnumbered 4:1, women occupy only 5% of the industry's leadership roles, comprising just 19% of the UK tech workforce. The gender imbalance across the sector is a problem that isn't going away unless we take steps to encourage women of all ages into the sector.
6. Do you find there is a stereotype that a career in IT or technology is just for men?
One of the biggest challenges is that girls and young women are put off pursuing tech careers in school.
We need to really understand what was turning girls and young women away at such an early stage in their lives – lack of knowledge about a tech career or a lack of clear role models.
It's a sector known for its long hours and male culture, making new mothers feel alienated at a time when they need support most.
It, ultimately, comes down to overcoming stereotypes and deeply held prejudices in the tech sector.
Women who are working in tech have already defied the gender 'norms' by the fact they are there in the first place and they should be given the same respect that men who have kids get, with the added kudos and support of having another important job as caregivers alongside fulfilling their work commitments.
7. What would entice women to study technology related courses?
Providing work experience to schoolgirls or participation in lectures will strengthen awareness and encourage women to pursue a career in tech. It is also crucial to attract women in tech who are returning to work as they may possess developed skills and experience which could strengthen the tech company.
8. Are there barriers when it comes to women getting into tech?
Yes due to a lack of mentors, female role models in the field, gender bias in the workplace, Unequal growth opportunities compared to men, and unequal pay for the same skills.
9. How could we encourage more women to start a career in tech?
There are a variety of ways companies can invest in and support the women in their company. To name a few that have been most effective are establishing mentorship programs, funding, and supporting workshops, conferences and events that focus on their career path and enhancing their skill set.
10. What advice would you give to young women at the start of their career?
We need more (female) role models.
Follow your interests and believe in yourself.
Accept failure with grace and learn from it.
Talk about your experiences and learn from others.
Find yourself a mentor and become a role model yourself.