We interviewed Shripriya Poomandalam, Managing Consultant at Sogeti UK on her experience and thoughts on women in tech.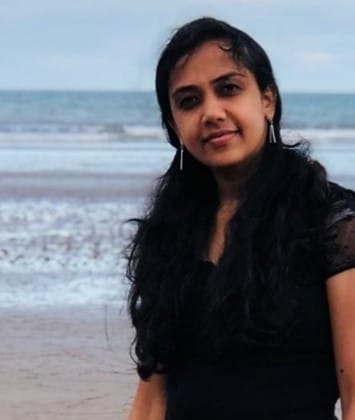 What does your job role involve?
Planning, deploying and managing the testing process and estimating effort for any given customer engagement.
What made you choose a career in technology?
As a school kid, I used to admire my granddad for using computers for his Business. In fact, I tried copying his typing actions on my pretend cardboard keyboard and later got myself enrolled into computer classes with support from my family. The interest grew with age and helped me pursue my career with computers as aspired.
Did you study an IT or technology related subject at GCSE, A-Level or University?
Yes, I've completed an Engineering degree on Computer Science. In parallel, I had also completed technology certifications from professional institutes.
Did you get any work experience in IT or technology before this role?
During the final year of University, I was lucky enough to have a job in hand, that I so dearly aimed for, from a reputed MNC. I had spent most of my career i.e., almost 12 years working for the same company and client on a variety of roles, starting off as a developer and then as a Test Analyst, Test Lead and finally a manager in the stream of Test Management, Defect/Change/Release Management.
Do you think there is a lack of females in the IT and tech sector?
It's a happy No. When my career started, I've carried the pride of seeing as many women as the number of men, wearing the corporate tag and walking in style with heads held high that made me think, gone are the days women had to be home-bound.
Do you find there is a stereotype that a career in IT or technology is just for men?
Sadly yes, as we step into the reality of IT world or any Industry for that matter, the good old stereotype bias exists to some extent everywhere with more men deliberately placed on techie roles. Also, the group most differently treated are working mothers, who were thought to be less efficient or less productive to the company, but that's never the case.
What would entice women to study technology related courses?
I personally think everything begins from home. With all fairness, every child girl or boy should be exposed to education equally and based on individual interests and capabilities, Schools / Universities should empower them 'equally'. The technology sector should be 'mandated' to provide equal opportunities with no discrimination on any grounds. Additionally, motivational speeches by successful women from IT would instil in every female the confidence to opt for technology related courses, without a self-bias in the first place.
Are there barriers when it comes to women getting into tech?
Yes and no. The world today has changed positively in many ways with the internet reaching far and wide to enable learning across the globe. So, anyone with an interest could qualify to get into a technology career path. The barriers lie on the paths to qualify and then to survive. Amidst these barriers, personally I'm grateful to be part of a company that has recognized this and has come up with many initiatives to help overcome the barriers.
How could we encourage more women to start a career in tech?
Give them a chance. Actively hire and promote more women to key roles and empower them to make decisions, with trust. Let women be part of steering boards, financial discussions/panels, and not just women themed events.
What advice would you give to young women at the start of their career?
Like how we can't swim unless we throw ourselves into the water, to get into technology, start exploring. If your mobile wouldn't work, don't ask your brother for help. If your laptop is not responding, don't call for service and instead give it a try. That's where it all starts making a difference and one day who knows you might find yourself running a company, why think of only a job.