We interviewed Zarka Sultana, Principal Consultant at Sogeti UK on her experience and thoughts on women in tech.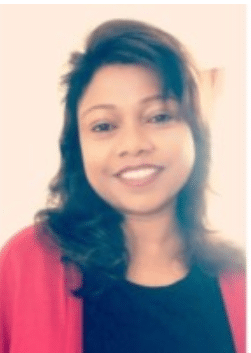 1. What does your job role involve?
I lead various aspects of Test Management and Digital Assurance / Quality Engineering across the Software Development project delivery life cycle. As a Consultant, I work with well-known brands in a variety of industries, including Telecom, Energy, Non-profit, Government, and provide expert software testing solutions.
2. What made you choose a career in technology?
I started my career in IT by chance. I was looking for a job. Initially, I joined the IT support team, and then shifted to software testing.
3. Did you study an IT or technology related subject at GCSE, A-Level or University?
At school, I studied Arts. My first degree is in English Literature, and then I completed an MBA in International Business, Brand and Communication Marketing and Global Finance. After starting my role as an IT consultant, I completed the ISTQB's Professional Qualification and Certified Agile Tester certifications.
4. Did you get any work experience in IT or technology before this role?
I mainly worked in Finance/Accounting and Customer Service roles before starting the IT role.
5. Do you think there is a lack of females in the IT and tech sector?
Yes. In most of the projects I work on, I am one of two or the only female team member out of 10-12 people.
I guess, at present, there is a gap between the existing female workforce and the period when technology boomed. Most women finished university and pursued careers before the technology boom. The global gender gap will gradually close in the near future hopefully. This is because today's generation of women is growing up with technology.
6. Do you find there is a stereotype that a career in IT or technology is just for men?
It is time to change the way we think. No career or work is gender-biased. Developing awareness and making a way for women is the best way forward.
7. What would entice women to study technology related courses?
Encourage girls to take part in STEM education while they are in school. Learning technology at a young age will provide a standing foundation of confidence and competence to work in this field in the future.
8. Are there barriers when it comes to women getting into tech?
In general, there are no barriers for women to get into tech professions. Lack of motivation, willingness, socio-cultural norm, the educational background could be the reasons. Additionally, reducing gender pay gaps should be a priority.
9. How could we encourage more women to start a career in tech?
Women in Tech leaders act as role models and influencers. Encourage more women in the field by sharing their stories.
We should build more networks both inside and outside the company to encourage diversity. Assist women in overcoming imposter syndrome by educating and empowering them.
10. What advice would you give to young women at the start of their career?
I believe this is an exciting time to work in technology. Learning new innovations in technology is a new adventure every day. Young women should be curious and always aim to upskill themselves with the latest technology. Learn and implement learning.