We interviewed Anna Raman, SDET Consultant at Sparta Global on her experience and thoughts on women in tech.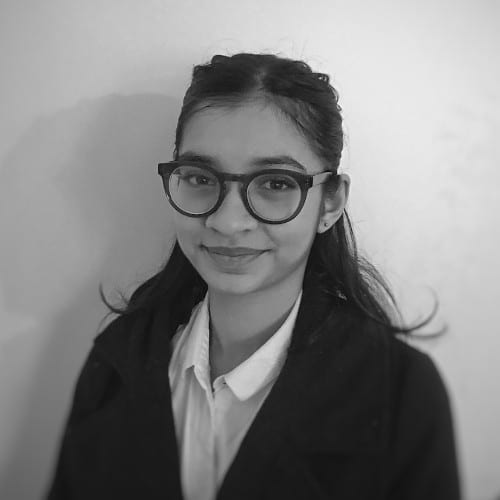 1. What does your job role involve?
I work as an SDET Consultant (software development engineer in test). My role involves working in the testing part of the software team, focusing on automation testing. This entails building testing solutions for functional performance testing. The work involves coordinating with other developers to ensure that the given product meets the owner's requirements. As a consultant, my role also requires meeting with different clients to gauge the needs and requirements of their software.
2. What made you choose a career in technology?
I hadn't ever felt particularly enthused by the academic choices I had made throughout school and university. For example, my A-Level choices and my decision to undertake Business and Management as my degree at university indicate a slight ambiguity in the direction I might be heading in. It was only until I had graduated that a friend of mine suggested I look into tech and programming as some of the key skills and traits of a programmer aligned with my own. After having done some research into the field, I had, for the first time, experienced what it might be like to work in something that I genuinely loved doing.
3. Did you study an IT or technology related subject at GCSE, A-Level or University?
I had very limited exposure to tech subjects at school. I studied quite traditional, 'safe' subjects at A-level, which was largely down to lack of inspiration to branch out, not knowing what I wanted to do. The four A-levels I studied were English Literature, French, Classics and Economics. At Uni I studied Business and Management. It was only after finishing my degree that I explored the opportunities that might be out there in the tech industry. After university, I undertook a diploma in software development
4. Did you get any work experience in IT or technology before this role?
For the 6 months leading up to joining Sparta Global, I worked as a developer at a small start-up. It was difficult to find a position, due to my lack of experience. However, I think that the diploma I studied was what helped me find employment and gain my initial industry experience.
5. Do you think there is a lack of females in the IT and tech sector?
I think there is a considerable disparity between number of men and women in tech industries. There aren't many female role models in the sector, which may feel discouraging to younger women at the outset of their career. Also, the idea of competing against men in such a male dominated industry doesn't breed confidence for women trying to enter the industry.
6. Do you find there is a stereotype that a career in IT or technology is just for men?
I definitely think there is a stereotype that a career in tech is just for men. I think it has become ingrained in society's mind that because men dominate the industry, a job in the field is a 'male job'. Not only might this feel off-putting for some women due to the intimidation that comes with this, but, also for an employer, if a society believes that men are the right fit for this job then women grow further into a disadvantage due to gender bias, and competing against men becomes an unfair loss.
7. What would entice women to study technology related courses?
Increased knowledge and exposure, both career-wise and in school. I think that a prominent reason for women not choosing to study technology-related courses is due to the lack of exposure. Also, there is a great need to eradicate the stereotype of women in tech. There is an idea of women imposing or being out of place in a 'male industry', and these barriers need to be broken down. Once this stereotype has lifted, I think it would be far less intimidating and far more enticing for women to consider studying a tech-related course.
8. Are there barriers when it comes to women getting into tech?
I think gender bias is the biggest barrier for women getting into tech. The lack of confidence that comes with competing in a male-dominated industry, coupled with the gender bias, causes great difficulty for women getting into tech.
9. How could we encourage more women to start a career in tech?
Increasing their exposure to the opportunities. In school, there should be more choices for studying tech subjects and in the industry, employers should be pushing to create opportunities for women to narrow the gender disparity.
10. What advice would you give to young women at the start of their career?
Be bold and open-minded. Don't shut the doors just because it seems difficult to break down certain barriers. Explore all opportunities you have and don't settle for, or avoid, a particular path just because you feel like that's what you 'should' or 'shouldn't' be doing.