We interviewed Vicky Isaac-Hewett, Head of Quantitative Trading Solutions at Sporting Group on her experience and thoughts on women in tech.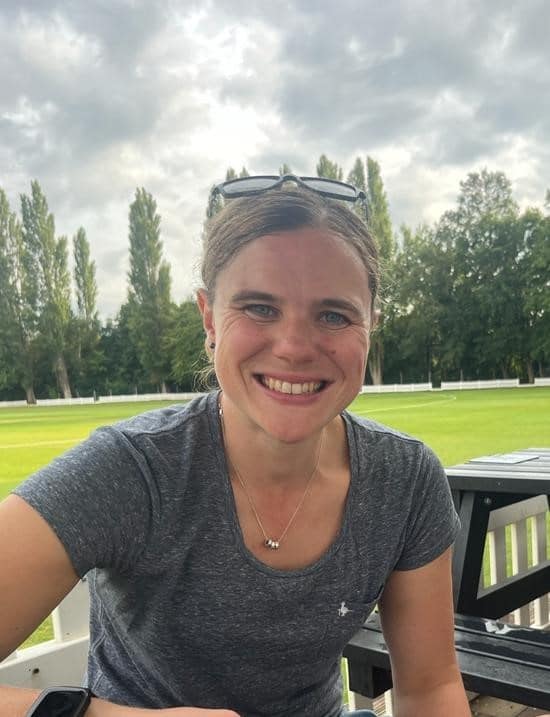 What does your job role involve?
I lead the Quantitative Trading team at Sporting Group which contains a mixture of Quantitative Analysts and Computer Engineers. As a team we are responsible for all aspects of the mathematical models which provides the pricing for all the sports betting markets we offer.
My role involves ensuring these models are always improving and evolving with the rapidly changing betting market. This is achieved through a combination of strategic planning with the wider business as well as the day to day management of my team.
What made you choose a career in technology?
This industry enabled me to combine two of my passions in life, mathematics and sport so it was a natural choice of career for me.
Did you study an IT or technology related subject at GCSE, A-Level or University?
I studied a much more scientific route by studying Maths, Biology & Chemistry at A-Level and then studied Maths & Sport Science at Loughborough University.
Did you get any work experience in IT or technology before this role?
No, I did my work experience in the finance industry and only entered the technology world upon graduating from university.
Do you think there is a lack of females in the IT and tech sector?
Yes there is definitely a lack of females, especially in the more technical roles within this sector. The majority of my colleagues throughout my career are and have always been male.
Do you find there is a stereotype that a career in IT or technology is just for men?
Yes this stereotype does exist, especially in my area where both maths and sport have traditionally been male dominated fields. I do, however, believe that this is improving across the technology sector as a whole and hopefully as the younger generation come through, we will see more women in senior technology positions.
What would entice women to study technology related courses?
I believe this comes from opportunities within school-age education. Girls should be encouraged to not only take technology subjects at school but also to join the school clubs and extra-curricular activities within the area. This will then open young girl's eyes to the option of having a career within technology, half of the problem is that many girls just don't think it is an option for them. I believe that young girls also need to see women in high positions within the technology world in order to be inspired and have role models to look up to.
Are there barriers when it comes to women getting into tech?
No I don't believe there are barriers for women to get into technology. It is more of an assumption that women would not be welcomed into an industry that is perceived by some as a boys' club. This has not been my experience from the inside of the technology world at all.
How could we encourage more women to start a career in tech?
Having more visible role models would certainly be a start, as well as giving girls an understanding of what a career in technology can involve. There are so many different areas within the sector that are less well known and it is our responsibility to get the message across to young girls that there is a wide variety of careers available within technology and as a whole it is in fact a great sector to work in.
What advice would you give to young women at the start of their career?
To believe in yourself. You have the skills and if you work hard the opportunities are there for you to thrive and progress in a very exciting sector.