We interviewed Anne Boden, Founder at Starling Bank on her experience and thoughts on women in tech.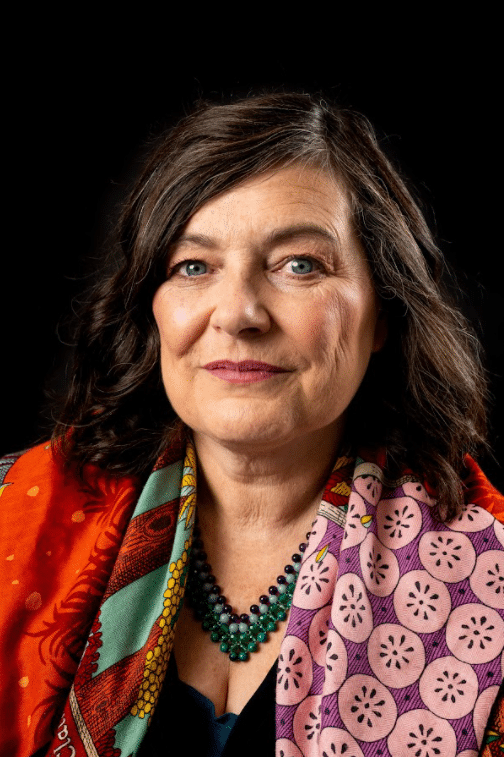 1. What does your job role involve?
My role has changed a lot since founding Starling Bank. I can get involved with anything from dealing with investors, to regulators, to policymakers. Internally, my time is taken with new product development, marketing and a million other things that keep a fast-growing bank on track. However large we become though, I never lose sight of the tech side. This is the key part of our DNA. We still tweak the app every single day and everyone is encouraged to come up with new ideas all the time. I am a fierce guardian of our culture of innovation.
2. What made you choose a career in technology?
I decided very early on that I loved technology. At school, I hated all the rough and tumble of outdoor sports, things always seemed so dirty and messy in the science labs. But tech, that was all about making beautiful shiny equipment do incredible things. It helped too that I really enjoyed maths. I could think of nothing nicer than adding up long rows of figures. I've also always gravitated towards organising data. As a small child, I used to organise brochures and books into alphabetical order.
3. Did you study an IT or technology related subject at A-Level or University?
I studied Computer Science and Chemistry at Swansea University. I wasn't very keen on the chemistry side of things, and in fact found it incredibly dull, but computing was in its infancy back then.
4. Did you get any work experience in IT or technology before this role?
My entire career has been spent in the banking sector, but IT has always played a significant role in my career, right from my first job as a graduate trainee at Lloyds Bank. When I spent some time in the bank's computer department as part of my training schedule, I couldn't believe I was actually getting paid to do something I enjoyed so much. I have deliberately steered my career as close to the tech side of banking as possible ever since. It was my frustration at how reliant my sector seemed to be on the IT systems we'd been using for decades that led me to found Starling in 2014. My vision was to create a digital banking service that can be run seamlessly from a mobile to help people manage their money more easily.
5. Do you think there is a lack of women in the IT and tech sector?
There are quite a lot of misconceptions about the UK tech sector. While, as a nation, we are very strong in fintech and can lay claim to some fantastic entrepreneurial success stories, there are still relatively few homegrown tech businesses of any real size. A large amount of the tech-related work in the UK is in the sales and marketing arms of US tech giants such as Google or Facebook, rather than purely engineering roles. Women tend to take a lot of those marketing roles.
Starling is one of those homegrown businesses which is scaling, and we employ some fantastic women in tech. However, most of our engineers are still men and we are working hard to hire more women directly into tech roles.
6. Do you find there is a stereotype that a career in IT or technology is just for men?
There are stereotypes, yes, but not all companies are the same. I would say to any woman engineer that if they try one business and it doesn't work out for them, try another one. There are many businesses, like Starling, that pride themselves on their balanced working environment. My view is that industry-wide, we are changing for the better. If any woman left tech a few years ago, I'd encourage them to come back and try again. They might find something quite different and inspiring.
7. What would entice women to study technology-related courses?
Hearing more inspiring women's success stories. Fortunately, we are seeing more and more of them coming through.
8. Are there barriers when it comes to women getting into tech?
There is unconscious bias everywhere, but I would encourage women to press on regardless. Occasionally, that will involve taking some risks. A few of the jobs I took over the years were not via the 'traditional route' of head-hunters or applying through the usual channels. I knocked on a lot of doors and, even if I was not successful, I'd ask to be introduced to someone else who might be interested in my skills. Some of the moves I made may have seemed quite strange, but they were into roles that were the closest to being suitable. I used them as a stepping stone to the next.
9. How could we encourage more women to start a career in tech?
People like me have a role to play here. I spend a lot of time shouting from the rooftops about what a great career tech can be for anyone, regardless of gender.
10. What advice would you give young women today at the start of their career?
If you are passionate about tech, find the company you want to work for and work hard at getting a job there. The example of Harriet Rees, who is our Head of Data Science, comes to mind here. In 2018, she was working in Paris, as Head of Price Optimisation for AXA Global Direct. She was home for the weekend and heard me talking about Starling during an International Women's Day interview on BBC Radio Wales. She wrote me a letter saying that, as a fellow Welsh woman, she wanted to reassure me that there was a younger generation with similar values, working towards the same goals and that she wanted to work for Starling. While her experience then may not have been entirely relevant, her underlying skill set was. Most of all, she wanted to use tech to devise innovative solutions to traditional problems; which is exactly what we do at Starling. I hired her almost straight away.