We interviewed Ioana Creanga, Engineering Lead at Starling Bank on her experience and thoughts on women in tech.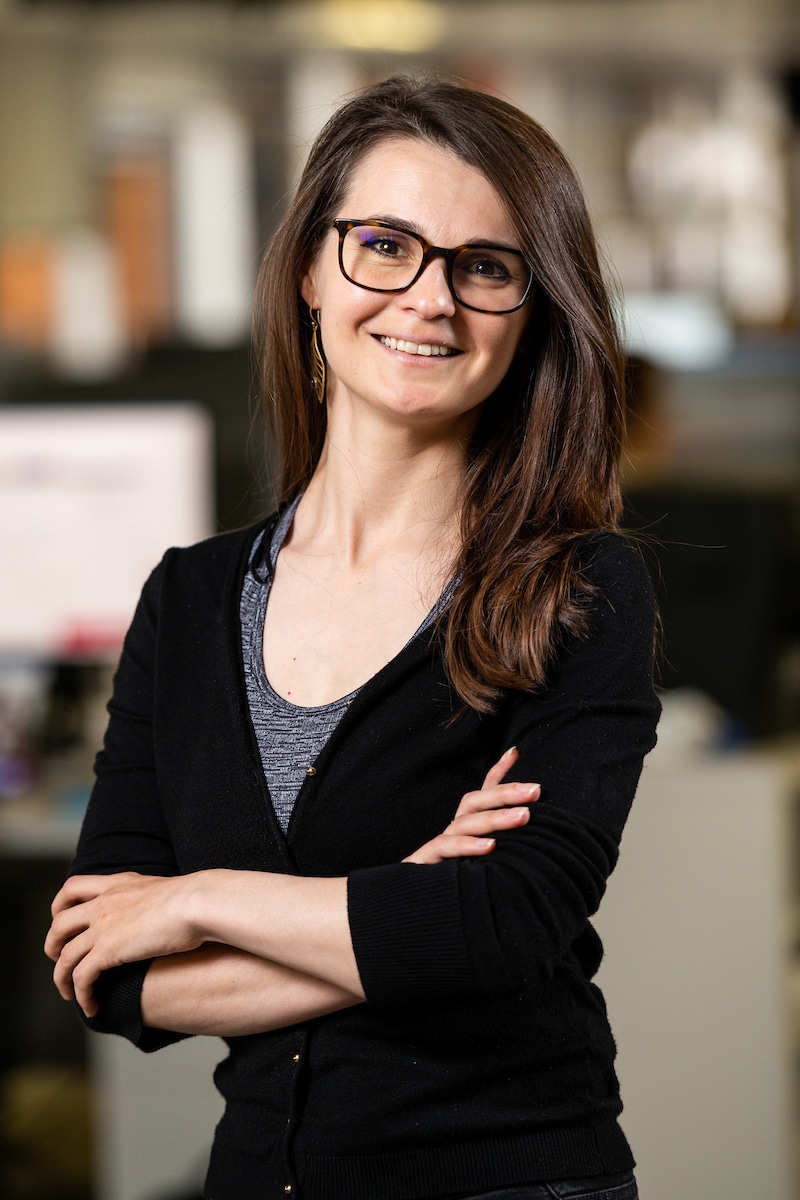 1. What does your job role involve?
I'm the Engineering Lead for the Payments Engineering team and my role is to help them do their best at delivering high quality software. I moved to this role recently after being an individual contributor as a Software Engineer for a few years at Starling, so right now my main focus is not to write code, but to help others deliver scalable, resilient products in payments processing areas.
2. What made you choose a career in technology?
I started working in tech more than 10 years ago. My reasons for choosing a career in tech back then are different to the reasons why I am still in the industry. But if I look back, I don't think I chose the industry in a very conscious way. I was good at maths in high school and decided to study Computer Science for my bachelor's degree. After graduation, I naturally looked for a job in the industry. I had no expectations for how well I would do or even if I would like doing it as a job. But I did like it, most of the time, and later on I started to love being a software developer.
3. Do you think there is a lack of females in the IT and tech sector?
In every company I've worked for there has been a serious lack of women in engineering. I believe this is slowly changing and I see more and more men supporting, advocating for, and empowering women. Starling Bank is led by Anne Boden, who started her banking career as a computer scientist, so from the CEO onwards we are challenging the stereotypical make up of a financial Technology company.
4. What would entice women to study technology related courses?
We need more success stories of women being happy in their jobs in the industry which may help those who have an interest but lack confidence to go ahead and actually try it. You also don't need to study courses to have a career in Technology, there are lots of routes of entry. At Starling we are very open to varied backgrounds and are more interested in attitude and aptitude.
5. Are there barriers when it comes to women getting into tech?
Diversity in tech is a hot topic right now and I think more companies are starting to realise the importance of having a more balanced, diverse workforce. This should translate in more opportunities for women to get into those tech roles. There might still be barriers, but I definitely didn't have issues with getting into the industry.
6. How could we encourage more women to start a career in tech?
I think we need to share more stories of women who succeed in their tech role and talk about their experience. There might still be a fear of being quite lonely in the industry if you do decide to go down this path. I'm also not sure encouragement is the right action to take. I think we should probably give a realistic view of what it is like to be a woman in tech so they can decide for themselves if that's what they want to be doing. When women ask me about my experience I always say all the wonderful things I've experienced in this industry, but also the compromises I had to make to be here, which could be different from those they would have to make in other industries.
7. What advice would you give young women today at the start of their career?
I think it's important to get a good mentor to guide you through your career. I didn't have that until later on and it made a big difference.