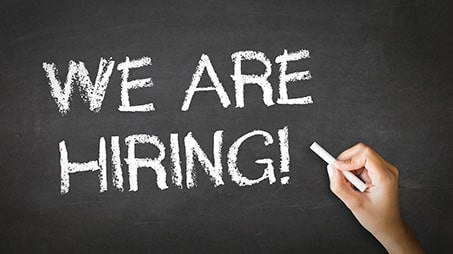 There is a common misconception that hiring women in tech is just an idea that will not increase productivity and may even make it worse. Some tech companies are failing to realise that they can benefit from having a gender balance in the workplace. Teams that consist of different cultures, ethnicities and genders are better problem solvers and can provide companies different ways of thinking. Hiring women in tech can also increase revenue and innovation and provide a company with more effective management. The tech industry needs more women and talent and only diversity can help companies survive competition.
Hiring women in tech can be a challenge for any organisation. First, you must start off looking at your job posts and if there aren't many women applying for those roles, you'll need to start by changing your job descriptions. Some companies also find it hard to retain women in tech once they have been employed, but before thinking about that, you should think about steps to take when hiring women in tech.
Steps to consider when hiring women in tech
Include women in interview panels
It can be very daunting for a woman to be interviewed by a panel of men. It will be hard for a woman to vision herself being in an organisation when she can't see anyone like her when being interviewed. Some companies have a policy that at least one woman has to be in an interview panel when interviewing candidates. Having women in an interview panel doesn't just promote diversity but female candidates are also more likely to accept a job offer. This is an easy change to make when hiring women in tech, especially if you have women in your leadership team.
Bias language in job descriptions
The language in a job description can have an impact on the types of candidates who apply. When hiring women in tech, including words such as adaptable, hardworking and motivated in your job description can help increase the number of female candidates. Keep the required skills separate from the desired skills as men will tend to apply for jobs if they think they match 60% of the job description and women will only apply for a role if they match almost 100%. There are websites you can use to check your job description for any gender bias language. The gender decoder helps you to identify bias words which could put women or men off from applying.
Make female employees more noticeable
Having a gender balanced leadership team would help attract women into new roles as they would see the potential in the company for growth and development. To increase the noticeability of female employees in your leadership teams you can invite those employees to publish blogs or posts on your company's website or publish events and be present in interviews. Another way of making female employees visible is by creating a gender balance board and updating your company website and social channels with their initiatives. Lastly, actively publish all the work you are doing to develop the pipeline.
Promote benefits that appeal to women
The majority of women will look at a company benefits when applying for a role. Therefore, setting clear family policies and ensuring to publish them on your websites, in job descriptions and openly discussing them in interviews can increase your number of female employees. Offering flexible working hours, the opportunity to work part time or from home and a fair maternity pay package can also enhance your chances of attracting and hiring women in tech. Some aspects of a job in the tech industry would allow for this flexibility and would appeal to women who have the right expertise but also who might have children or other commitments.
Ensure equal pay
Equal pay is becoming a large issue amongst women and men and some companies are even having to reveal the pay gaps in annual reports. According to statistics, the number of men who negotiate their salary before accepting a job offer stands at 57%. Whereas the number of women who discuss their salary is significantly lower at 7%. Therefore, companies are unlikely to discuss the salary they are offering with women during their interviews as they are likely not to ask. Given this, to help increase the hiring of women in tech in your organisation it would go a long way to discuss their salary regardless if they ask or not. Openly publishing salaries is a step you can take which show potential female candidates that you care about the issues and you're trying to do something about it.