We interviewed Nikki Hawkes, Co-Founder & Head of Growth at Stratiphy, on her experience and thoughts on women in tech.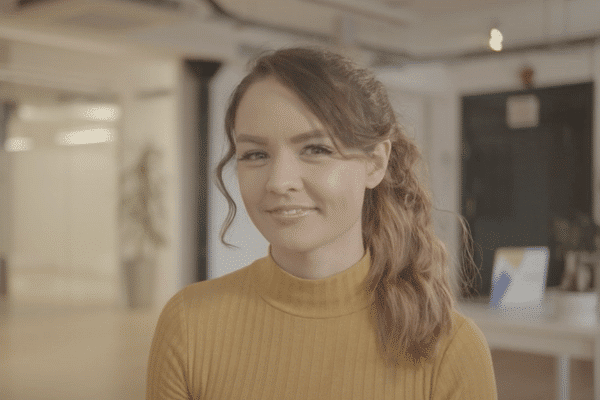 1. What does your job involve?
As head of growth, I'm in charge of partnerships, affiliations, community development and marketing.
Every day looks different – some days I'm making podcasts or giving talks, other days I'm looking at how the UI/UX can impact our referral scheme uptake.
I also create educational content for retail investors. It's about finding ways to make investing more accessible. For starters, we are removing the jargon that much of the finance industry use, which make it difficult for the everyday retail investor to understand. We are growing a chat community on Discord, for example, where we teach basic investing terms and share market news.
2. What made you choose a career in technology?
I'm passionate about the business to community (B2C) space and how technology can amplify everything you do and make things accessible, particularly for the benefit of underrepresented communities.
For example, girls that have finished their studies or have just started their first job can now start investing with Stratiphy for as little as £10 – without the need to be part of a high-net-worth family or have a financial advisor.
3. Did you study an IT or technology related subject at GCSE, A-Level or University?
No.
4. Did you get any work experience in IT or technology before this job?
No. I previously had experience in finance and in fact made my first investment at the age of 14 – a month's wage as a lifeguard. I soon learned to manage risk and spread money across a range of shares.
I gained an economics and actuarial science degree from the University of Southampton, then worked as an actuary at a life and pensions operations centre.
It was here that I saw the benefits of ESG (Environmental, Social, and Corporate Governance) investments and knew this was an area I wanted to focus on. I had previously worked on projects to reduce carbon footprints both at home and abroad.
I met my business partner, Daniel Gold, on the start-up community platform Angel Co. Together we are keen to make investing accessible and sustainable -and we have found that the technology behind Stratiphy – created with support of Fintech advisors and coders – makes this possible.
5. Do you think there is a lack of females in the IT and tech sector?
Women make up just 17 per cent of IT specialists in the UK, so yes.
6. Do you find there is a stereotype that a career in IT or technology is just for men?
There is still a slight stereotype towards white young males in the development space, specifically for react native developers, which we look for.
But there are a lot of talented women in Fintech and Nadia Edwards-Dashti has created a newsletter called the 17% List, which highlights women in technology and development to be hired.
7. What would entice women to study technology related courses?
I think it's important to see role models in tech, particularly as founders, investors and builders of products. Whitney Wolfe-Herd from Bumble online dating app is a good example of what is possible.
Platforms such as WomeninTech showcase female talent in technology, offer insights, encourage diversity in the workplace and help highlight the cause.
8. Are there barriers when it comes to women getting into tech?
The image of tech as dry, code-heavy and void of creativity can be off-putting for women considering getting into the industry. There's also the myth that tech is complex and mastering it requires a lot of technical knowledge. To many, tech equals coding – and coding has an unjustly 'boring' reputation.
I believe businesses need to encourage women to look beyond the coding myth. By breaking it down into different technologies such as automation, artificial intelligence or explaining different software, we can align the possibilities to tangible outcomes.
9. How could we encourage more women to start a career in tech?
I think we could provide work experience to schoolgirls. We could also raise awareness about the field in various ways – from university lectures to online information – to encourage women to pursue a career in tech.
It is also so important to attract women in tech who are returning to work. Improving the visibility of courses that women can take which are available and flexible during periods of time off could also keep their training fresh, as well as make them more attractive to employers.
10. What advice would you give to young women at the start of their career?
I believe it's not just about fairness or a 'level playing field'; it's not just about opening-up glass ceilings and filling quotas. It's about solving problems for the future of our world – and building solutions which are designed for both men AND women.
Invisible Women by Caroline Criado-Perez looks at biased data that excludes women and is a worthwhile read on the subject.