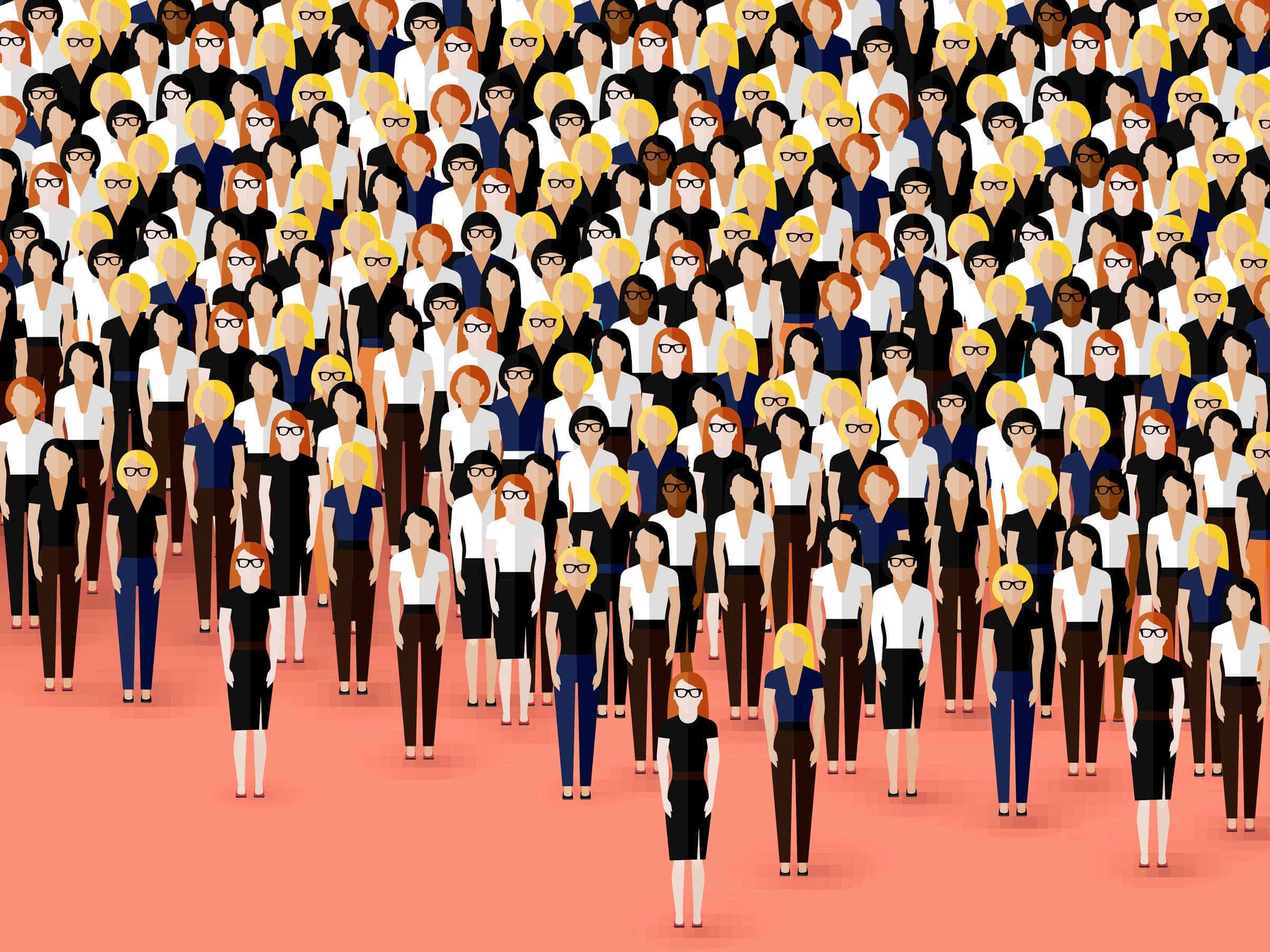 In the tech industry, women hold less than a fifth of technical roles and are 45% more likely to leave the field than men. There are many reasons why women re think their careers within the tech industry, so what are companies doing to help with retaining women in tech and why are they struggling so much?
Gender diversity in the tech industry is a big issue that has left women at a constant disadvantage to their male colleague. Whilst the conversation around women in tech has improved, there is still little change in the percentage of women working in the tech industry. Numerous studies have been formed over the years to identify the gender gap in tech and what is stopping women from entering the industry. Other factors that have been highlighted throughout these reports are the reasons why women are leaving the tech industry and what companies can do to retain more women in tech. But something that tech companies should pay attention to along with ways to retaining women in tech is why they are struggling with retaining women in tech in the first place.
It is going to be a difficult process for tech companies to attract and retain women within tech roles, but it is achievable if they identify their issues beforehand. Defined below are some reasons as to why tech companies may struggle with retaining women in tech, which will hopefully help tech companies stop and think if they have these factors implemented into their organisations.
Lack of benefits
If companies are struggling with retaining women in tech then they need to start providing every employee with adequate benefits. Offering benefits such as their own maternity and paternity leave packages can help with retaining women in tech. Men can equally be involved in caring for their child, just as much as women. Women should be given the opportunity to stay in the workplace if they wish after having a child and not be the only one who is expected to take the most time off.
Organisations should also offer women benefits which allow them to handle their health issues, such as fertility issues or endometriosis without having to take holidays or sick days. Health issues that are serious shouldn't make women feel guilty about having a day off. Organisations will show women that they are embracing the fact that women have different health issues compared to men.
Avoiding trust
No matter the situation, tech companies must remain honest with their employees regardless of their gender. As a tech company, if you are claiming that you support women with all these benefits and don't follow up on any of them, then you will lose their trust and will struggle to retain women in tech.
Many organisations also make the mistake of not having conversations with their employees about real issues which may be affecting their business. If companies can't talk to their employees about the needs of women and not follow up with solutions for those issues, then it stands a chance that women's opinions won't get heard. Therefore, it is critical that you gain your employees trust and act on all the things you say you're going to implement into the organisation, especially if you're struggling to retain women in tech.
Poor Company culture
Having a good company culture is vital in the workplace for all employees, especially women. Women can often feel isolated in the tech industry as a lot of their colleagues are male. As the tech industry is growing rapidly, company cultures in tech companies tends to be all or nothing. This can be a struggle for women as in a holistic view it is hard to balance work and life when trying to pursue a tech career. However, this doesn't mean to say it is impossible, but companies need to be more aware of how women need to have that work life balance in order to work to the best of their ability.
Companies must support women with their work life balance by providing them with a culture which is fit for all. Ensuring that the company treats all employees the same, regardless of gender or benefits can provide women with a positive working environment. Creating a positive working environment will help tech companies who are struggling to retain women in tech.
Lack of opportunities
A lack of career growth is one of the biggest reasons why women leave the tech industry. A lot of women also believe that men have more of an advantage in the field and they feel they are less likely to grow into senior leadership positions. If tech companies are not offering a type of progression programme for their employees, then they will struggle to retain women in tech. One of the biggest hurdles for women is making the transformation into management roles as it is evident from research which shows that in the tech industry, there is a significant decrease of women in senior positions.
If you as a tech company are struggling to retain women in tech and have identified that you aren't offering any of the factors above, then perhaps it's time to rethink your company policies. Having diversity is key to increasing performance and creativity, both of which the tech industry would benefit from. Therefore, if you are looking to retain women in your organisation then you should take the factors into consideration.