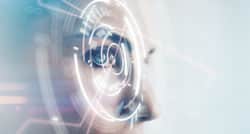 What does the future for women in IT hold? Proportional representation? Equal pay? More female CIOs? Boundless opportunities?
The current stats aren't particularly optimistic. Only one-in-six tech specialists in the UK are women, only one-in-ten are IT leaders and, worse still, despite significant growth in the number of women working in IT roles, female representation in the technology sector has stalled over the last ten years, research reveals.
There are two clear outcomes for the future of women in IT: stagnation continues or more women enter the IT sector.
I know which future I would like and, thank goodness, I'm not alone.
The UK economy would benefit from an extra £2.6 billion each year if we increase the number of women working in tech to fill the prevalent IT skills shortage. Improved communication skills, innovative ideas and boosted morale were named as the core benefits most likely to come from hiring more women in the workforce, according to a report from Nominet,
The business world is starting to act on this fact. There has been a slow and steady stream of work to improve the recognition and representation of women in IT from big businesses and outreach organisations alike.
Some of technology's biggest companies, including Apple, Facebook, Google and Intel, have also pledged to improve the future of women in IT.
Small changes are starting to manifest in the tech sector for women, which provide a glimpse into what the future may hold. Here are a few predictions:
Solid Career Progression
A survey of 1,500 women working in technology found more than half aged between 18 and 39 reported good opportunities to advance their career. This provides a glimmer of hope and suggests Silicon Valley is changing its attitude to recognise and reward female workers.
But we still need to provide a wide range of career options in IT, as Dave Gibbs, STEM computing and technology specialist at the National STEM Learning Centre and Network: "People and project management are areas in the sector where women succeed now – they just aren't highly visible or obvious paths in tech companies, which are still regarded by many as different to other companies."
The tech industry needs to brush up on the way it assesses and rewards staff to further improve career progression, as Gillian Arnold, chair of BCSWomen, said: "Effective monitoring is key. When we are monitoring then we can build business cases and take action. In terms of the future of women in IT, the next 10 years is all centred around whether we can attract women and keep them in IT."
Improved Rates of Pay
The gender pay gap in the tech industry is actually smaller than in other sectors, research reveals. Big tech businesses are also eager to close the gender pay gap with the likes of Intel and Salesforce.com pledging to pay the same wage to women and men doing the same work.
With women with less than two years of experience better at negotiating pay than their male coworkers and a continuing skills shortage in the tech sector, it seems that the only way is up for rates of pay for female techies.
A Mindset Reboot
To build a viable future for women in IT, there must be a cultural shift. Arnold said: "There are some mindsets which need changing, so the more unconscious bias training which can be done, the more we can break down institutional barriers to the acceptance and progression of women in IT."
Silicon Valley's big hitters are championing unconscious bias training that can prevent men from seeing their female colleagues' contributions. It's part of a wider move to promote further equality in the tech workforce, which means women will find themselves working as part of a more diverse team in the future.
Endless Opportunities
Thanks to better recognition from the business sector, the possibilities for women in the IT industry are endless, according to Gibbs, who said: "There is so much opportunity out there for women going to work in information technology. Now that the companies are beginning to wake up to the value of women in the industry, both as customers and employees, there are endless possibilities to explore."
While these opportunities are bountiful, the future for women in tech depends on the IT industry's ability to inspire young women to study computing and technology throughout their school careers, and then go on to apprenticeships and degrees in these subjects.
The work does not end here. The tech sector must continue to encourage women to apply to the industry and then retain the female demographic.
Technology's future depends on it.