Graduate Jobs for IT experts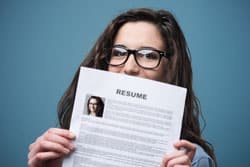 It can be quite daunting looking for your first graduate job when finishing university, especially in the IT sector as there are so many different job roles to choose from. From Software Engineering to IT Support, there is a wide variety of IT careers you can go into.
Below are the best graduate jobs available to IT experts. :
Software Engineer

– Average Salary: £45,000
The role of a software engineer includes designing and programming system-level software including operating systems, database systems and embedded systems. They understand how both software and hardware function. Software engineers are often found in electronics and telecommunications companies. A computing, software engineering or related degree is needed for a career in software engineering.
Key skills: Analysis, Problem solving, Teamwork, Communication skills
Business Analyst – Average Salary: £50,000
Business analysts identify opportunities for improvement to processes and business operations using information technology. The role is project based and begins with analysing a customer's needs, gathering and documenting requirements and creating a project plan to design the resulting technology solution. You will need an understanding in technology to become a business analyst, but you won't necessarily need a technical degree.
Key skills: Critical thinking, Evaluation skills, Project management, Problem solving
Technical Sales Engineer- Average Salary: £37,000
Technical sales engineers provide advice and support on a range of products within technology and sales. You may sell hardware, or extol the business benefits of whole systems or services. Day to day, the job could involve phone calls, meetings, conferences and drafting proposals. A technology degree isn't necessarily essential, but you will need to have a thorough technical understanding of the product you are selling.
Key skills: Sales skills, Teamwork, Organisational skills, Analytical and problem solving
Project Manager – Average Salary: £55,000
Project managers plan and organise resources and people to make sure projects are finished on time, stay within budget and meet the business requirements. They may manage a whole project from start to finish or manage part of a larger 'programme'. It isn't an entry-level role and it requires experience and a good foundation of technology and soft skills, which are essential for working with tech development teams and higher level business managers.
Key skills: Organisational skills, Risk management, Communication, Leadership
Technical Support – Average Salary: £30,000
These are the professional trouble shooters of the IT world. They monitor and maintain computer systems and networks of an organisation. Technical support officers are hugely relied on by organisations. Some lines of support require professionals with specific experience and knowledge, but technical support can also be a good way into the industry for graduates.
Key skills: Wide ranging tech knowledge, Problem solving, Good communication/listening, Clear speaking and writing
View all IT Graduate jobs here.