IT training can help you stay up to date with the newest technologies and skills which employers will be looking for. There are many different areas of IT training, depending on which area of technology you're looking to get into. Whether you want to be a professional Software Developer, Project Manager, Cyber Security Analyst, Cloud, Network, or general IT specialist, below are some key areas of tech you can train in to gain qualifications which will help your career in IT.
Project Manager Training
Project management training features the most up-to-date, industry-aligned content – including certifications from PRINCE2®, PMI, ITIL®, APM and more. Certifications cater for those new to Project Management up to advanced. They can be utilised in almost any sector and are proven to accelerate career progression.
To become a project manager, you can generally have any degree, and you don't usually need a master's qualification. However, in IT project management it's a good idea to get yourself skilled up in project management methodologies like Agile, as this is the most common one used in the technology industry. Industry qualification can be gained through bodies such as the Association of Project Managers (APM) and the Project Management Institute (PMI).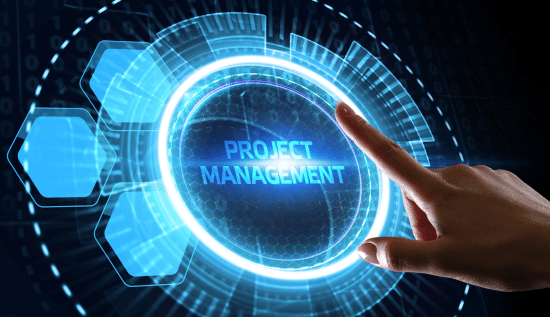 Cyber Security Training
Cyber security qualifications enable students to become certified to international standards and help keep the world a safer place from the emerging threat of malicious cyber-attacks. Specialist areas such as ethical hacking, security analyst, penetration testing and network defence are all available as professionally mapped pathways of education making them fully accessible, even to those new in IT. Many universities offer cyber security as a Master's Degree option, and this is a popular route into the profession due to the relative newness of the industry.
Some other companies and industry bodies offer cyber security degrees and qualifications, such as GCHQ, the UK government's intelligence agency. They offer these through their National Cyber Security Centre (NCSC), where you can gain a Certified Cyber Professional recognition. This is the government's approved standard for cyber security professionals.
Developer/ Coding Training
One of the most popular tech careers is in programming. The routes to coding careers are different for everybody, but you can learn to code in as little as 6 months and gain a Diploma in Software Development. Depending on the provider you choose, coding courses are often supported by 1:1 mentoring and learning progress is tracked to ensure all students receive full appropriate support. Most curriculums teach you the most in-demand coding languages from scratch and equip you with the skills, portfolio and confidence to work anywhere in the world as a professional software developer.
There are estimated to be around 9000 programming languages in the world, which is a huge number and no single person can even start to learn them all. Choosing a programming language to specialise in is a good idea. Take a look at the companies you see yourself working for – which languages are in their job adverts? Some of the most common languages are Python, C+, PHP, Javascript and HTML.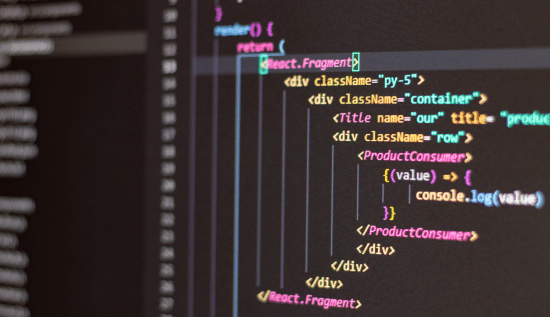 Read our guide to find out the top 5 free coding courses for women.
Cloud Computing Training
Cloud computing has become an essential area for many businesses around the world, as we move to host so much of our work and personal lives on cloud networks. Therefore, cloud computing training is increasing in popularity as the roles become more in demand. Cloud computing involves the delivery of cloud services, working with things like servers, storage and databases. Cloud computing training focuses on key cloud platforms such as Amazon Web Services (AWS), Google Salesforce, Microsoft Azure and more.
Network Engineer Training
Network Engineers are responsible for setting up and maintaining computer networks for organisations, and are a key part of any IT team. To become a Network Engineer, you usually will need to have a degree in some sort of computer science/software related subject. However, this isn't always the case, and other individuals will be considered too. Cisco is a market-leading provider of training in network engineering and offers qualifications from entry-level right up to expert. The four different pathways can be suitable for any network engineer, depending on where they are at in their career so far. Cisco is recognised worldwide as a reputable qualification and will help you to gain work in network engineering.
Software Testing Training
Software testers are responsible for testing and debugging software so that end-users have a smooth experience. Most software testers will come from a computer science background, but there are options for further training courses they can take to upskill. The BCS Institute for IT offers a software testing certification which starts with a basic level certificate and goes up to more specialised areas. It's recommended that before an individual goes for the advanced courses, they first complete the ISTQB Certified Tester Foundation Level.
No matter what area of technology you go into, there are many options of training courses and qualifications you can take to upskill yourself and attract and impress recruiters. Even in the less technical areas of Project Management and Product Management there are accreditations to gain which will make you more employable.
Become a Women in Tech training partner
Are you interested in becoming a Women in Tech training partner? With inventory available such as mailers, social media & newsletter features, to find out more speak to our sales team on sales@womenintech.co.uk.