We interviewed Jenny Mort, IT Portfolio and Project Manager at USS on her thoughts and experience on women in tech.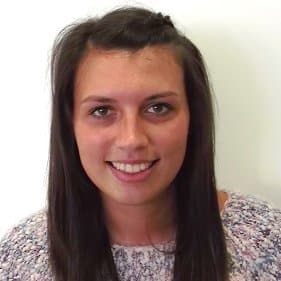 1. Tell me a little about yourself? Where did you work before joining USS?
I was working as a Retail Assistant in a Pharmacy whilst at University studying Computer Studies. My role at the Pharmacy was a Saturday job, I was there for 5 years giving out tablets and prescriptions to customers.
2. What does your job role involve?
After 5 years working as an IT Project Manager, I have recently been promoted to an IT Portfolio and Project Manager. The responsibilities within my role have increased from not only delivering my own projects but overseeing all projects within the IT department. As well as the delivery aspect, I have the exciting opportunity each year working with IT Managers to scope out what we want to achieve the following year. To support delivering the IT Portfolio Plan I currently manage a team of three and we all work closely together. The projects within our control vary from introductions of new systems or services, infrastructure and network upgrades, migration of services from one platform to another.
3. What attracted you to join USS?
I was studying for Computer Studies as a sandwich degree, which incorporates practical work experience after the second year. As I neared the end of my second year, I started to look for opportunities and USS appeared in my searches. I hadn't heard much about USS at the time but completed some research and applied through my course. I was invited to an interview and had an office tour which went well and really helped me to understand the role on the IT Service Desk in more detail. I was successful and completed work experience on the IT Service Desk. As I started the third year of my studies, I stayed at USS in a part time role and when a vacancy came up for a Project Coordinator I chose to apply and was successful.
4. What is unique about your role at USS?
Every day can be a challenge when delivering projects, but I find this exciting and motivating. We always have plans in place, but things can change quickly which means working as a team and having the ability to adapt quickly is critical. As a IT Portfolio Manager, I also need to be thinking one step ahead when planning in future projects to ensure we have available resources to deliver as required.
5. What's the best thing about working here?
Definitely the people and the office environment! I get on well with everyone in the IT department, everyone is friendly and wants to help one another. There are great opportunities to develop by the means of training and mentoring schemes should you want to expand your expertise.
6. What's your ambition for the future?
I would be keen to stay in the Portfolio Management world and see where that takes me!
7. What made you choose a career in technology?
I've always really liked IT and whilst at school it was quite new and upcoming. I really like that it's always changing and developing as sector and you can't predict what will change in the next 5-10 years. New things are always released which is interesting both from a professional and personal aspect.
8. Do you think there is a lack of females in the IT and technology sector?
I would say there is still a lack of females after 10 years in my career, however USS is a great company to work for as they really emphasise the importance of diversity across all roles.
9. What would entice women to study technology related courses?
I think employment open days, day in the life of female employees, more advertisement of influential women who work in IT and talks at schools demonstrating the different careers within the Technology sector would be hugely beneficial. Without this it's easy to stereotype IT roles but there's so much more to it. It needs to be a collaborative effort across all businesses especially technology organisations with more female leaders speaking about their experiences in the industry. Also, for STEM to be instilled more throughout education and schools encouraging females from a younger age.
10. How could we encourage more women to start a career in tech?
Looking at my own experience, I completed lots of training during my various roles and time at USS to progress in my career. So, I encourage women to take any opportunity they see in IT as there's always time to work out what you enjoy the most once your working in the sector.
11. What advice would you give young women today at the start of their career?
The use of technology is rife with most people using it every day. There are always opportunities to develop technologies to a point we can't predict what going to happen in the future, why not join a community of people working on developing the next big thing!