We interviewed Jenny Murphy, Project Manager at USS on her thoughts and experience on women in tech.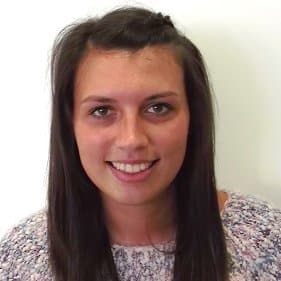 1. Tell me a little about yourself? Where did you work before joining USS?
I was working as a Retail Assistant in a Pharmacy whilst at University studying Computer Studies. My role at the Pharmacy was a Saturday job, I was there for 5 years giving out tablets and prescriptions to customers.
2. What does your job role involve?
Currently, I am an IT Project Manager and directly manage one other in the team. My role involves managing projects from start to finish working closely with the Group Transformation team. Each year, projects are outlined from the Group Transformation team and are delegated across the team and Project Managers. Projects could be upgrades or changes to systems for example in HR and Finance. My role is to understand the business owners, timescales and delivery deadlines and manage this through to completion.
3. What attracted you to join USS?
I was studying for Computer Studies as a sandwich degree, which incorporates practical work experience after the second year. As I neared the end of my second year, I started to look for opportunities and USS appeared in my searches. I hadn't heard much about USS at the time but completed some research and applied through my course. I was invited to an interview and had an office tour which went well and really helped me to understand the role on the service desk in more detail. I was successful and completed work experience on the IT Service Desk. As I started the third year of my studies, USS kept me in a role part time within the Service Delivery team.
I really enjoyed the role in service delivery as the work was planned and implementing systems whereas the service desk was more problem management and thinking on your feet.
4. What is unique about your role at USS?
Every day can be a challenge, we have plans in place and things can change quickly or go wrong. As a Project Manager, I'm working with different internal teams, have different business resource and external suppliers so I'm trying to make sure everyone can work together. It is a challenge at times but also exciting as well.
5. What's the best thing about working here?
Definitely the people! I get on well with everyone in the IT team, everyone is friendly and want to help one another, there is mentoring and support across the team.
6. What's your ambition for the future?
I would be really keen to stay in the management world, ideally a larger or wider team. I really enjoy people management, watching people learn and develop their skills and passing on my knowledge to support others. Although I manage one person at the moment, I still like to support others across other teams.
7. What made you choose a career in technology?
I've always really liked IT and at the time it was quite new and upcoming. I really like that it's always changing and developing as sector and you can't predict what will change in the next 5-10 years. New things are always released, and I keep up with the sector through my work.
8. Do you think there is a lack of females in the IT and technology sector?
Yes, there is a lack of females in the industry and when I was studying there were few women studying IT. It was actively encouraged for women in STEM and it needs to be encouraged much more in the early years and throughout education.
9. What would entice women to study technology related courses?
I think similar things to this, published case studies so that women in IT can relate more to the sector and not be afraid to work in male dominated teams. It needs to be a collaborative effort across all businesses especially technology organisations with more female leaders speaking about their experiences in the industry. Also, for IT to be instilled more throughout education and schools encouraging females from a younger age.
10. How could we encourage more women to start a career in tech?
Looking at my experience, I was offered lots of support and mentoring along with attendance of external training courses to help develop my experience. USS invested lots of time to support my career so I could continue to learn alongside and following my degree.
11. What advice would you give young women today at the start of their career?
If you are interested in the sector then apply, don't be fearful that the industry has a stereotypical representation, it's not like that at all