Closing the gender pay gap in tech is extremely important if we are to achieve a truly gender-balanced industry. Since 2017, employers with more than 250 staff must produce a gender pay gap report each April. This year, due to the impact of Coronavirus, the pay gap reporting period has been extended and companies have started to publish this week. One of the biggest companies to report so far is Monzo Bank – the huge app only banking service which has become increasingly popular over the last few years. In this article we take a deeper dive into Monzo's 2021 pay gap report and why they are setting a good example for other businesses.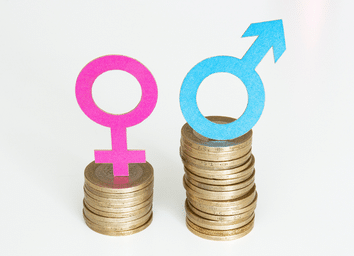 Monzo's last gender pay gap report was in April 2019, where they reported their median gender pay gap as 20%. But the company has made huge progress in the last 2 years, as this figure now stands at just 4%. This is an industry leading figure, as one of Monzo's rival banks, Revolut, reported theirs to be a whopping 31%. But how have Monzo achieved this huge improvement in their pay gap?
Employing more women in senior positions
Monzo reports that they have hired or promoted many women into senior positions in the last 2 years, with some on their executive committee and senior management team. Notable hires for Monzo include their US CEO Carol Nelson, their first female CEO. They also welcomed Sujata Bhatia, their new COO. They look to continue the trend into 2022 by hiring a new Chief People Officer, Rachel Mooney. Rachel's career history is impressive including an eight year stint at Vodafone as the HR director of group corporate functions and shared services.
Overall, Monzo increased the number of women in higher-paid roles from 26 to 35% in the two-year period. This is a key part of increasing gender diversity in tech, as typically senior positions are held by men. By employing more females in higher-paid positions, it encourages more women to move to tech companies where they can see role-models to look up to.
Made hiring processes more inclusive
In order to attract more diverse talent to their open positions, Monzo have made changes to their entire hiring process. Job descriptions have been reviewed and re-written, resulting in more diverse applicants coming through. They have also improved interviews by ensuring there is always a diverse interview panel as well as more balanced questions. They've also rolled out training in unconscious bias.
Improved policies and environment
Notable changes in Monzo's policies include improving maternity, adoption and shared parental leave to be industry leading. They also support secondary caregivers by offering 6 weeks at 100% pay, a policy which many companies are starting to implement to be more inclusive.
They have also introduced 6 days of leave per year to support family planning for employees who may be going through fertility treatments. On top of this, they offer 10 days of paid leave for any form of pregnancy loss for either partner. By changing policies like these, employees, especially females, will feel much more valued and supported when going through sometimes difficult situations.
As well as policies related to family planning, Monzo supports flexible working too. Since the pandemic, people are placing more importance on the ability to work from home. The benefits to both the employee and the company are plentiful, so it's a no-brainer for companies to embrace this going forward.
Further to go
Although Monzo's pay gap report is very promising and good progress, there are still things which can be done to improve things even further. Ensuring that goals are set is a good way of keeping everyone accountable, and Monzo has done this in their report. They pledge to increase the number of people who identify as women in leadership roles by 10% each six months. They met this goal from March 2021, and they have placed the same goal again for the following six months.
Ultimately, the goal for all companies should be to close the gender gap completely and achieve 0%. Publishing yearly pay gap reports encourages companies to be more accountable for their actions. Monzo has certainly made huge steps towards this goal and they are leading the way, but more can be done to work towards a completely gender balanced world.
Find out more about closing the pay gap in tech and the impact of pay gap reporting.