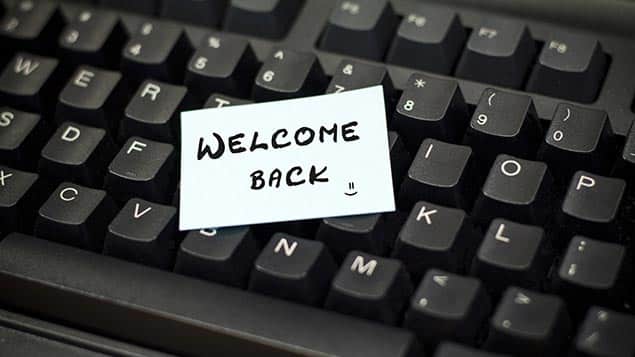 Returnships were introduced to Britain in 2014, they are described as high-level internships that are professionally paid and can last anywhere between 10 weeks and 6 months. The programmes are designed to help experienced professionals who have taken a career break get back into their senior roles.
Returnships focus on helping returners build their technology skills and boosting their confidence through coaching and mentoring. They identify skills that employers can help them to improve to be able to do your daily job. These skills can be hard and soft skills, employers tend to get returners interacting with clients to build on confidence and communication skills as well as on the job training to improve technical skills on systems and databases. The returnship will also help you to understand its industry and cultural changes, it's a great opportunity to get up to date on the marketplace and regulations that have occurred in your time off.
Why are returnships beneficial?
A returnship can be beneficial for returners as it can give them a chance to pick up from where they left off and gives them a structured routine of going back to work. When applying for a returnship, you do not have to go back into the industry or role that you were previously in before your career break. It is common for returners to go into something different, as they may not have enjoyed their previous role, or it might simply not exist anymore. Returnships are extremely beneficial for women who have taken a career break to start a family (or for other reasons). This means they don't have to start their career again from the bottom and that their previous experience has not gone to waste. Over 40% of women working in the UK, do so part time as oppose to men where only 11% are part time workers.
Returnships have proven to be quite popular as it allows returnees to bring a fresh perspective and reflect more diverse clients and customers, along with their previous experience in the sector. Around 37 companies offered returnships last year in the UK and 90% of people on those programmes were women.
How can employers benefit from returnships?
Employers can really benefit from returnships as they can access a high-calibre diverse talent pool, they gain focused attention on a business-critical issue and there is a low risk as they can assess a potential employee's suitability for a permanent role at the end of the period. Although a returner has been out of a working business for a number of years, the experience they gained before leaving for their career break can be valuable. Previous knowledge and skills learned will not be forgotten by returners, they may just need help improving their skills on the latest technology or software packages the business uses. Returners can also adopt certain skills such as time management, multitasking and organisation if they were having children on their career break. Some parents also show an interest in their child's school committee and organising events which shows commitment – experiences that can be transferred back into the workplace. Businesses can also benefit from not spending a lot of money or time when recruiting returners, as they are normally staff who are returning to the business. Employers invest a lot of money into training and developing new members of staff, however, they wouldn't have to invest as much money if they were to recruit individuals who were returning to work.
A lack of older women working, predominantly in high skilled roles, is costing the UK economy a whopping £50 billion per year according to a 2016 report from Radix. The same report found that men over 50 took home nearly 2/3 of the total wages paid out to everyone in that age range in 2015. Returnships are a great way to build up the economy and number of full-time working women, as well as building up women's confidence on returning to work after such a long break.
Returnship Programmes
There are several sites that can provide you with return programmes and advice on how to apply for these programmes when wanting to return to tech. Sites such as Women Returners and Working Mums give you both types of programmes; supported hire programmes and returnships as well as their closing dates and start dates to apply for.
Some companies that offer returning to tech programmes are:
Accenture
Capgemini
BBC
Deloitte
FDM
EY
Amazon Web Services
Lloyds
O2