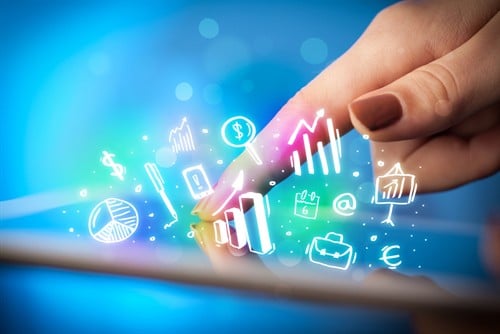 Digital skills are in serious demand due to the digital skill gap widening. The job market is booming, and businesses are starting to focus on growing through digital advancements. There are several benefits from working in digital and plenty of jobs to be filled but ensuring that an equal number of women and men are filling those jobs is difficult. Tech nations report has shown that today, men still outweigh women by 3 to 1 in over 53% of the UKs digital tech companies. Out of 2,700+ businesses that took part, only 11% of them operate where women represent the majority of the team. What's happened to all the women in digital?
The fall of women in digital
A study by the UK commission for employment and skills team has shown that the proportion of women in digital is down to 33% which is far below the UK average of 47%. The shortfall is because there are not enough skilled staff which are in high demand in the digital industry. The research has concluded that higher proportions of vacancies were found in the digital and creative sector than across the economy. But a high level of programmer and developer roles are still going unfilled.
More than 2 million people are employed in the digital sector and the industry is worth £137bn to the UK annually, however just 26% of those working in the digital sector are female. The battle for talent never stops as projections suggest that 1.2m people will be needed to fill jobs in the digital sector by 2022. 40% of employers have reported that having such high volumes of vacancies aren't just causing them to have increased workloads but they're also losing business due to not being able to fill job roles.
Women in digital leaders
With the digital sector having an impact on businesses and consumers, companies may start to look to expand their teams and focus on hiring talented professionals. Not only will this help with closing the gender gap but will also meet the demands of the digital sector as it is increasingly growing.
Whilst the female representation in the digital sector isn't at the level it should be, a survey by Bloomberg has shown that the best companies for leadership were twice as likely to have a high proportion of women in senior leadership positions. It is evident that women in digital can succeed in the industry and become leaders as they are needed to help redefine the future. However, the lack of talent and being unable to attract women into digital is something most companies are struggling with. Knowing how to attract women in digital senior positions is something that all businesses need to improve, as it doesn't just improve diversity dynamics of their team, but it will ensure the sustainability of the growing industry.
Young women in digital
Finding a job is particularly challenging for the youth of today, however businesses are always looking for jobs to be filled in the digital industry. The problem that is now rising is the lack of young women perusing a career in digital. Both public and private sectors are starting to realise the social, economic and political benefits of closing the gender digital divide. Providing funding to develop gender inclusive digital programmes is one way to start influencing young women in digital. The main reason that less females are studying IT related subjects at school is due to the large number of males taking the subject. Studying in a male dominated environment can intimidate females and as a result they are unlikely to succeed and want to improve their skills. Young women also do not receive the inspiration to excel their skills and knowledge in digital as they are unaware of the benefits it can have. Therefore, this adds to the lack of women in digital.
Click here to read blogs from those women who are apart of the digital community about their experiences in the industry. Blogs have ranged from those talking about International Women's Day to Working mums. This will give you a real life understanding of what it is like to work in the digital industry and why perhaps there is a lack of women in digital.