It is known that there is a lack of women in the technology industry and there is a serious demand for tech talent due to a skills shortage. With just 26% of the technology workforce being women, it is clear that more needs to be done to increase the number of women in tech to create a larger talent pool for employers to choose from. However, to attract more women into the industry, the tech sector needs to make more girls at lower & higher education levels aware of the success you can have in IT.
A study conducted by UCAS recently revealed that whilst over the last decade the number of female applicants to tech degrees has risen by 82%, women are still hugely unrepresented with over 4 in 5 computer science degree applicants being male.
How do you go about getting into technology as a female?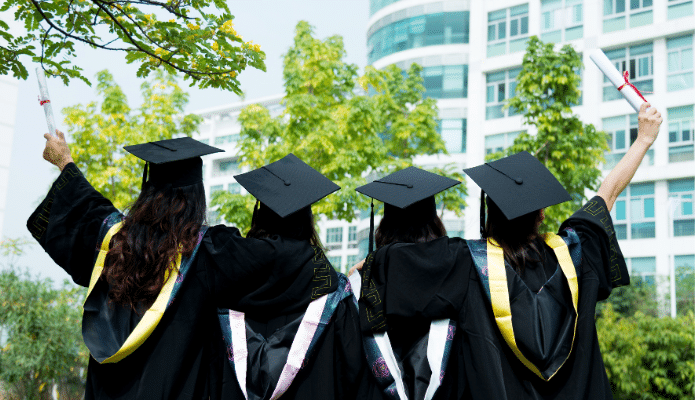 Get to know the sector
Technology is a broad sector with several different career paths. From programming and coding to technology advisors, the career paths that are available to someone who wants to get into the industry are varied. Before getting into the industry it is advised that you do research on the different pathways to take and to see what interests you the most.
Once you have decided on an aspect of technology that interests you, it is beneficial to think about what sort of values and culture you are looking for from an employer. With the technology industry currently being dominated by males, it is important to find out what employers can offer you as a female in terms of career development. If this is something that you want from an employer, then taking more time to look into initiatives they offer and role models that may already be in the company is worthwhile. There are a number of employers who Women in Tech partner with, and they are all passionate about gender diversity in tech. View their profiles here.
Have confidence in yourself
When trying to get into the tech industry, it is important that you remain confident in your abilities. This should come across both in your verbal and written abilities, particularly in the application and interview process. Entering a career path in tech that interests and excites you is important because you are more likely to be confident when speaking with a potential employer about the trends in tech and when explaining why you are a good fit for the role.
Research suggests that women are typically less confident than males in relation to career choices. Therefore, it is important that you are confident in your skills and abilities to do well and succeed in the career path that you are entering.
Gain experience
Gaining some work experience to show to employers is a great way of demonstrating how motivated and interested you are in entering the technology industry. Gaining experience is also a great way of understanding the type of work you will be doing and what the role entails. Attending networking events can also help build experience as you get to learn from those who currently work in the industry and are not just learning from a textbook. A number of companies have industry events that are designed to help females back into tech.
What opportunities are there for female graduates in technology?
There are several opportunities for females to get into the technology industry after they have graduated. They can go on to study further, or they can start applying for tech jobs straight away.
Some of the best tech jobs for female graduates can be Developers, Business Analysts or Project Managers. All of these roles help female grads to develop skills which are transferable between different tech roles, giving them more opportunity to enter different fields within tech throughout their career.
The best places to find tech jobs can be online on specialist job boards like Women in Tech Jobs, through recruitment agencies, career fairs and by networking. Graduate schemes are also very beneficial to those finishing university. Most large companies offer graduate schemes which gives techies an opportunity to get into the working world. Most grad schemes last around 2 years, but companies give you full training within the field and sometimes allow you to go on external courses too in order to broaden your knowledge further.
To read a more detailed graduate guide for women in technology, please click here.
Read our complete guide to Graduate Schemes in 2023 here.