We interviewed Cathy McGeown, Senior Test Manager (Architecture) at Zellis on her experience and thoughts on women in tech.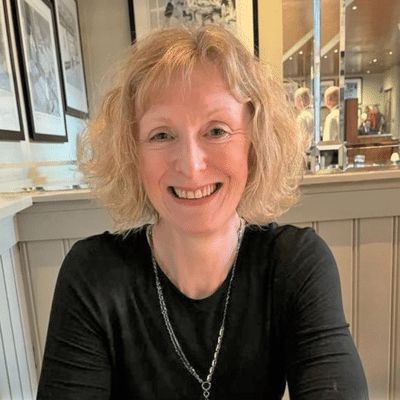 What does your job role involve?
My team (Architecture QA) and I are the owners of direction, toolsets, technology, and process for QA. We provide guidance and decisions on processes and technology across all teams, and ensure Azure DevOps is being used correctly. I also have responsibility to coordinate the regression phase for each release and report to stakeholders on progress, risk etc.
Every day is different, I could be troubleshooting problems, assisting with customer issues, interviewing, writing documentation, delivering presentations and whatever I might be asked to become involved in. It can be a challenging role at times but also satisfying.
What made you choose a career in technology?
I didn't! I started working for Peterborough Software in 1994 as a Customer Trainer as my background was in training and recruitment. After a few years I moved into Pre-Sales and spent my days demonstrating software, a role I loved. After returning from maternity leave, I made the decision to stop travelling whilst my two children were small. Flexible working wasn't available at that time so I needed a role that would fit with my childcare, the only one that appealed was as a QA Analyst as it meant I could work at home on a regular basis. That move was only meant to be temporary, I fully intended to go back 'on the road'. Fast forward 22 years and I'm still working in the testing arena as a senior manager.
Did you study an IT or technology related subject at GCSE, A-Level or University?
We didn't have computers when I was at school! The first desktop computers came in the school the year I finished my A 'levels.
Did you get any work experience in IT or technology before this role?
No formal experience, I learnt how our software worked through using it whether that was for training courses or demonstrating.
Do you think there is a lack of females in the IT and tech sector?
Definitely. Although I have seen a gradual increase over the years of more females coming into the industry. There are still not enough female role models though in senior management which will hopefully change.
Do you find there is a stereotype that a career in IT or technology is just for men?
When I first started in the industry 28 years ago there was that stereotype, those barriers are gradually being broken down, although there is still room for improvement. Our SheTech network within Zellis will help continue to break down these misconceptions as we have some very strong females within the group who are amazing.
What would entice women to study technology related courses?
Showcasing the many different aspects of technology and what a career in this industry enables you to do.
Are there barriers when it comes to women getting into tech?
Changing the perception of IT, it is not all about coding and being technical! Re writing job descriptions to appeal to females would help enormously and remove the fear of imposter syndrome / not being good enough.
How could we encourage more women to start a career in tech?
Education is key, career days in schools and colleges.
What advice would you give to young women at the start of their career?
Don't be afraid of trying something new, be confident in your abilities and have a 'can do' attitude. Join forums and networks dedicated to your chosen area to develop a wider interest and if possible, get a mentor.