We interviewed Emma Kerslake, Customer Resolution Manager at Zellis on her experience and thoughts on women in tech.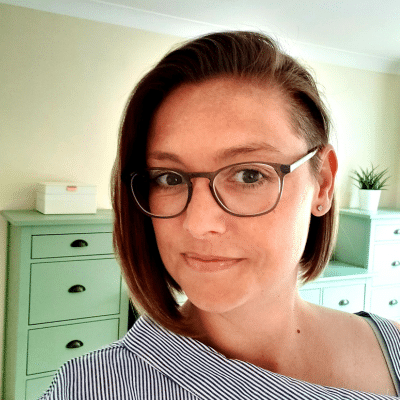 What does your job role involve?
I am responsible for managing and overseeing the overall end to end delivery of customer resolutions, escalation, complaints, and complex problems through our service support team ensuring effective outcomes are achieved for our customers, ultimately driving down the volume of cases and escalations and support the improvement of our overall customer experience. My team work with all areas of the business to make a difference for our customers by ensuring that we resolve issues, understand what caused them and quickly stop them happening again.
What made you choose a career in technology?
I have a background in payroll and HR and after working overseas for several years I came back to the UK where an opportunity to join NGA (at the time) was presented to join as a Service Delivery Manager in our Peterborough office working with our Fully Managed customers. It became my passion to look at the source of customers unhappiness and focus on the improvements that we could make in our technology that were causing customers and colleagues pain points.
Did you study an IT or technology related subject at GCSE, A-Level or University?
No. I did not finish A-Levels or go to University. Everything I have achieved I have done so by gaining experience and learning on the job.
Did you get any work experience in IT or technology before this role?
I had implemented a payroll system in a previous job so I understood the scale of the project for a customer to undertake a new payroll platform and the benefits of choosing the right system to achieve your goals, in addition to understanding the impact of when things go wrong.
Do you think there is a lack of females in the IT and tech sector?
Absolutely, without question. I remember that at school there was a distinct lack of opportunity or drive for women to become involved in this area. My career counsellor did not even entertain the idea of such possibilities, pigeon holing me into traditional 'female' roles.
Do you find there is a stereotype that a career in IT or technology is just for men?
Yes, very much so. This needs to be addressed within schools as a key starting point to open up the world of opportunities to the younger generations.
What would entice women to study technology related courses?
Knowing the potential, showcasing women in tech and what they have achieved, giving the opportunity for courses that are lead by women.
Are there barriers when it comes to women getting into tech?
Yes – education, opportunities and male dominated businesses where females are not given the opportunity to learn, progress and conquer.
How could we encourage more women to start a career in tech?
Have more apprenticeships available especially in our engineering space, where women can learn on the job and get paid whilst learning their trade.
What advice would you give to young women at the start of their career?
Don't pigeon hole yourself into a traditional 'female' role, break the mould, be courageous, find your passion and go for it with everything that you have got. Surround yourself with like minded people who share the same passion and learn from them. Uplift others as you would like to be uplifted yourself. Support one another and build a network of supporters including a mentor.