We interviewed Ruth Dooley, Product Manager at Zellis on her experience and thoughts on women in tech.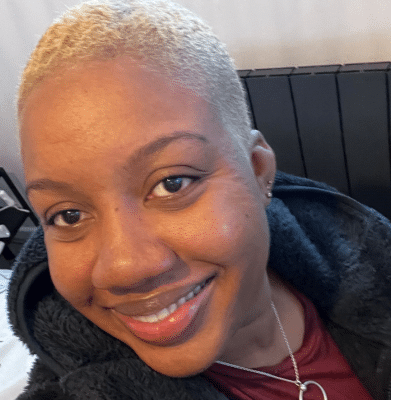 What does your job role involve?
It's mixture of things really but long story short I have the joy of working with some of the engineers that build the functionality in our Products: ResourceLink and MyView. So basically, I look after the Absence product area (Leave Management) and I put together requirements based on absence legislation updates for UK, Republic of Ireland, and Channel Islands and feedback provided from our customers, internal teams across Zellis such Support (ZSS), Consultancy (ZCS), Managed Services (ZMS). I document and share these requirements with engineering and engineering determine if a workable solution can be built into our product that meets these requirements.
What made you choose a career in technology?
I studied the CIPP Foundation Degree in Payroll Management back 2014 – 2017 and it was in my finally year of the course that I had to do a Personal Development Plan (PDP). During writing my PDP I discovered what I really wanted to do and that was to combine my love for Payroll and Systems. It was then I knew I wanted to progress my career within a Tech company specifically a HR/Payroll Software Development company and I did what was necessary to make to that happen.
Did you study an IT or technology related subject at GCSE, A-Level or University?
No, I didn't do any technical subjects at GCSE or University, but I did an A-Level in Music Technology.
Did you get any work experience in IT or technology before this role?
Before this Role I worked as a Payroll Implementation Consultant for one of our competitors called MHR (the owners of the HR/Payroll Software called iTrent).
Also, prior to that I was a Payroll System Analyst at Royal National Institute of Blind People (RNIB).
Do you think there is a lack of females in the IT and tech sector?
Yes, I still feel it is very male driven, but it is also dependent on the company you work for as some are more ahead of other in trying to really change the narrative.
Do you find there is a stereotype that a career in IT or technology is just for men?
There is a stereotype that IT and Technology is more for men than women. However, I think the stereotype is slowly becoming redundant. Especially, now since in schools they are pushing STEM subjects (Science, Technology, Engineering and Math) to more students of all ages and genders to get them to consider a career that falls under STEM.
What would entice women to study technology related courses?
I think women from all different backgrounds that work in Tech should visit schools as early as Primary School to show our next generation what is possible in the world of Technology. The more they know the more they can make an informed choice.
When I was Primary School, I remember the Police, Fire Brigade and Ambulance services visiting and that is something I have never forgotten because one of the police officer was a black women and she inspired me so much that when I was 24 years old I joined met as special constable (volunteer police officer with the same powers as a regular officer) and I considered actually joining the police as a regular….but I decided to take a different career path. Basically, what I'm saying is representation matters from an early age.
Are there barriers when it comes to women getting into tech?
Yes, some of the polices are outdated such as not offering Occupational Maternity Pay. They expect women to survive on Statutory Maternity Pay in this day and age. How? This isn't a good look and could deter some women from applying and also could cause someone women leave to find a company that offers better benefits for women such as Occupational Maternity Leave.
How could we encourage more women to start a career in tech?
Representation is the key, and we can do that through educating and mentoring the next generation.
What advice would you give to young women at the start of their career?
Make sure you learn from as many people as can and be a team player as there is no I in team. Also, believe in yourself because you're unique and you're enough. Take a leap into the unknown because you'll surprise yourself. Don't lose your enthusiasm to learn and progress. Sky's the limit. Just remember if one door closes another will open.