Everyone wants to succeed in their career, but with changing lifestyles and increased competition, it can be difficult to pinpoint what will take you to the next level. These 10 tips can help you to achieve your goals and succeed in your career as a woman in tech.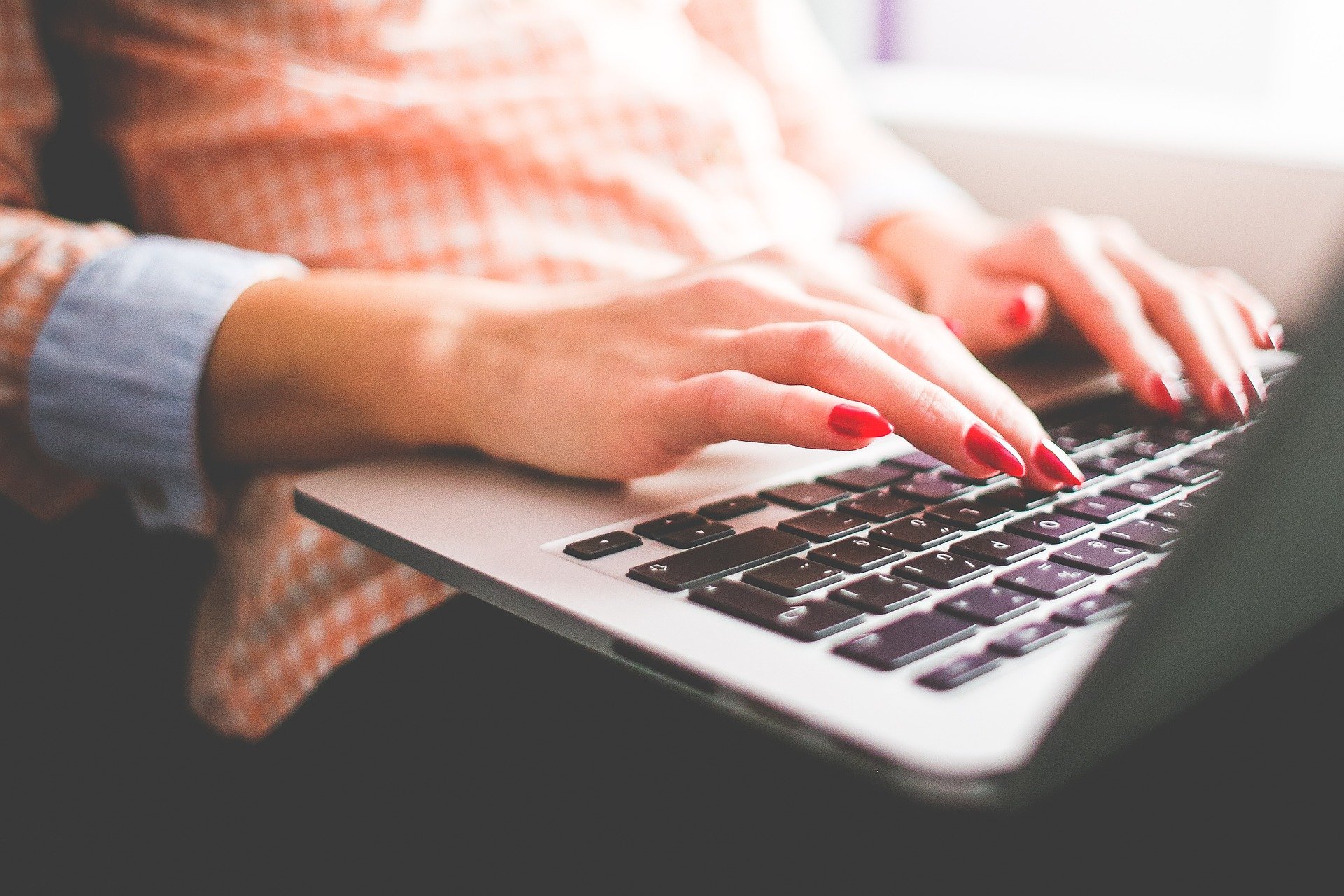 1 – Never stop learning
Everybody has strengths and weaknesses, and it's important to build and learn in the areas you're not so confident in. Think about areas you have knowledge gaps, and look into courses and training you could do in your spare time to improve and widen your skills. This will look great on your CV and help aid your understanding of the wider businesses you work in.
Find out more about training courses through our partner Learning People here.
2 – Networking
They say it's not what you know, but who you know. Networking is about building relationships with the people you meet in your career and personal life. It's so important if you want to progress in your career – knowing people in different companies, roles and industries allows you to have contacts for the future. Stay on top of your LinkedIn page and make sure you connect with people you meet.
3 – Show off your accomplishments
It's easy to let your accomplishments and career progression go unnoticed by both yourself and others around you. Every now and then, it's good to look back at where you've come so far. A case study is a great way to get some exposure and give some context on your background and what you've achieved. Many universities, schools and career sites have case studies about alumni and people in relevant industries. If you're interested in featuring on our case study page, contact us here.
4 – Don't go it alone – mentoring can help
Mentoring is a great option, both to mentors and mentees. If you become a mentor, you can pass on invaluable knowledge and experience to someone who wants to learn and progress in a similar industry to you. It's a great way to obtain recognition from employers and colleagues, plus it will give a sense of self-achievement too as it feels great to help others.
As an alternative, seeking out another woman in tech as a mentor for yourself is an excellent way of progressing both your career and your knowledge. You will gain wider experience than you would at university/college as your mentor will have worked in real-life scenarios, and will have a wealth of education to pass on. By joining a mentorship scheme, you will demonstrate an eagerness to learn which will be extremely attractive to prospective employers.
Find out more about how you can get involved in mentorships here.
5 – Ask for feedback and take criticism as a positive
It's easy to take criticism to heart, but you should view it as more of an opportunity than a negative. If you go out of your way to ask for feedback, you'll have more of an idea of how you can improve and better yourself. Use any criticism constructively and learn to improve on your weaknesses. On the flipside, by knowing your strengths you can ensure that these shine through in everything you do.
6 – Keep a good work/life balance and don't burn out
Job burnout is a real issue you may face as a woman in tech. It's a state of exhaustion, be it mentally or physically which can leave us feeling low and unmotivated. Ensuring you have a good work/life balance and are still doing the things you enjoy outside of work is so important. If you're burnt out, your colleagues and peers are likely to notice and your performance at work may suffer as a result.
The best way to deal with job burnout is to evaluate your options and work out whether it's your work life, home life, or a combination of the two causing this. Discuss any specific concerns about work with your line manager to try and come to a solution together.
Also ensure you're spending enough time for yourself outside of work. Do some things you love, spend time with loved ones and get some exercise/fresh air.
We've got a guide about self-care tips for women in tech, read more here.
7 – Attend industry events
Industry events are a great way to learn more about the area you're working in. They give a wider context about news, topics and themes in the technology world, and allow you to become more passionate about what you're working on. You can apply things you learn from speakers to your day-to-day and thus demonstrate your commitment and enthusiasm to your employer.
Find out more about some industry events coming up here.
8 – Communicate with your colleagues and boss
Communication really is key in the workplace, and the more a team communicates, the more successful and productive they'll be. Make sure you've got a regular stream of communication with your manager by asking for weekly/bi-weekly 1-1s. These are good opportunities to raise any concerns you might have, ask questions and also gain more opportunities to expand your remit. Team meetings allow you to understand what everyone is working on and spot areas where you could input with helpful suggestions.
9 – Set personal goals
The classic interview question; "where do you see yourself in 5 years?" – probably one we've all had to answer at some point in our career, but also a really important thing to think about regularly. It's beneficial to have some personal goals with a rough time scale of when you'd like to hit them so you have something to work towards, which will give you more motivation in your day-to-day working life.
10 – Immerse yourself in the tech industry wherever you can
If you want to have a successful career in technology, it's important to ensure you're clued up on the industry and have a good understanding of current news, themes and notable people. Start by following relevant accounts on Instagram and Twitter so that when you scroll, you'll be learning at the same time and staying up-to-date.
You can also join our LinkedIn group which is a platform designed to share and discuss career advice for women working, or looking to work, in the technology sector.
It can be hard to know how to go above and beyond in your role to ensure your efforts are recognised and rewarded, but by following these tips and spending time to better yourself, you will stand yourself in good stead for a successful career as a woman in tech.
Read more…
See what courses our training partner The Learning People offer.