There is always a constant desire to become the best version of yourself that you can be and who can blame us, right? We can find ourselves setting higher and higher goals on a daily basis, whether you are wanting to apply for a new role or gain that promotion, it is extremely important to know the exact steps you can take to successfully achieve your career ambitions.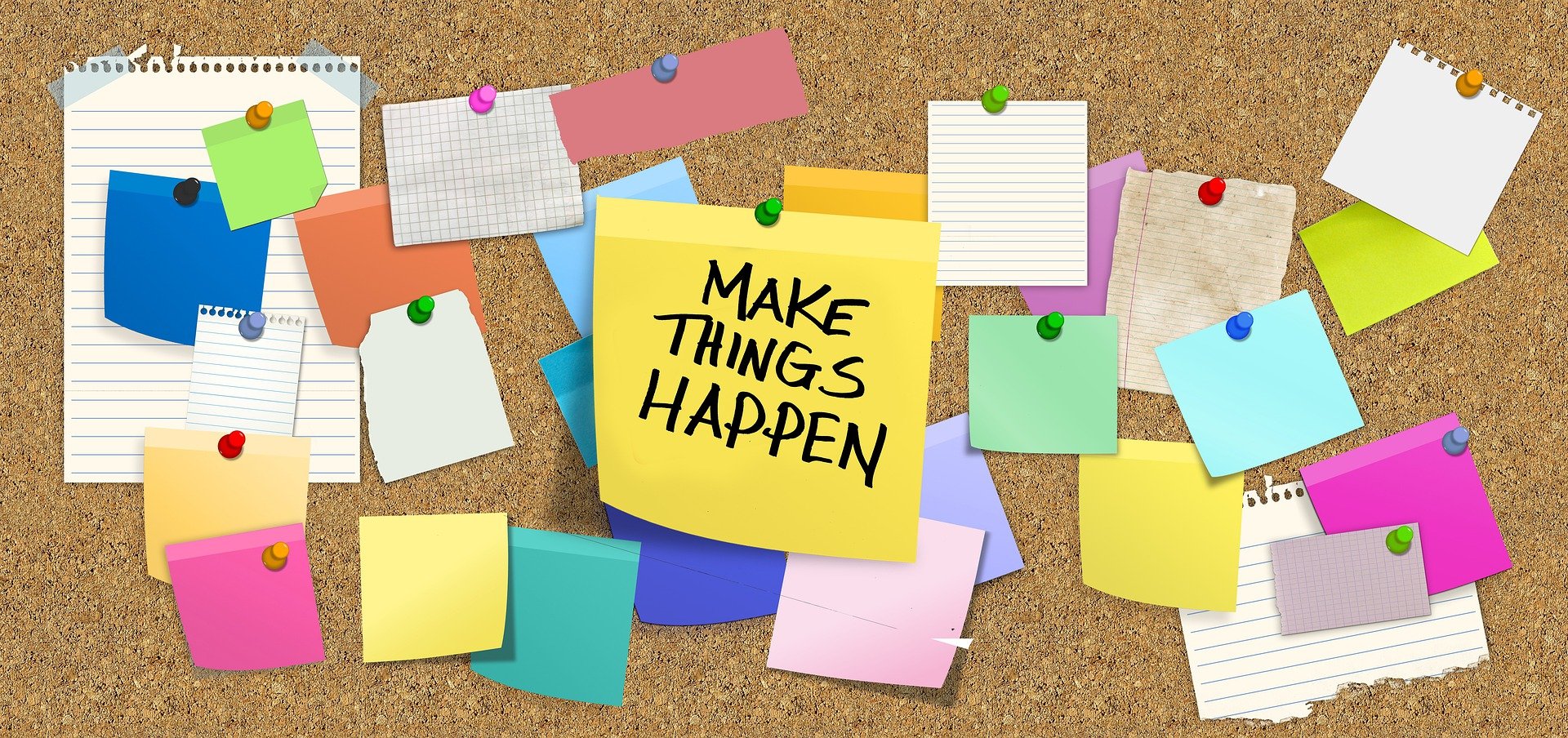 From learning a new skill to knowing your worth, we look at the 10 ways you can take your tech career to the next level.
1. Attending industry events
Attending industry events, whether they are virtual or in-person, is an excellent way to gain new knowledge on your chosen career field. Not only are you extending your awareness on your industry, but you're also showing that you are eager to continue developing your knowledge and passion for your job. Industry events are also a great place to find the leading professionals in your chosen field which can help you gain a broader perspective on how to improve your current skillset or to simply learn something new that you can take away and implement in your own role.
Find out more about current industry events taking place here.
2. Networking
To take your tech career to the next level, ensuring you have a sufficient and tailored network should be a high priority. Networking can be achieved through various paths – social media, industry events, even doing simple day-to-day activities. It is important to be aware of who you are making connections with as these could potentially lead to exciting job opportunities, a great reputation both personally and through your work, and even having a link between highly regarded brands. LinkedIn is an excellent platform to grow your network as well as keep up to date with industry news. When networking, choose the right audience that will help you excel your career goals in any way possible.
3. Upskilling
Learning a new skill shows employers that you have great initiative in wanting to extend or develop your current knowledge. You could find yourself being caught out when applying for new job roles based on a specific skill that you haven't quite conquered, so what better way to show how far you are prepared to go to take your tech career to the next level by taking on the challenge to learn a new skill. By upskilling, you are gaining more than just an additional skill, you can also benefit from meeting new peers/connections along the way, gaining a competitive edge over other candidates and it would also allow you the opportunity to negotiate a higher salary for a new role/promotion due to your new ability. Learning a new skill could potentially lead you on a new tech career path that was not considered before, which could be your next step in levelling up your career.
Not sure what new skill to learn? Our training partner, The Learning People, have an excellent selection of training courses including Project Management, Coding/Developer and Cyber Security. Take a look and see if any are your next step.
4. Become a mentor/mentee
No matter the career field, there will always be opportunities to extend your knowledge to individuals who are wanting to learn. By becoming a mentor, you would be able to provide someone with your experience, knowledge and insights into the tech world. This information being passed down to them could be their only source of tech knowledge, particularly within under-developed communities, which could help either start or develop their career. Becoming a mentor is an excellent challenge to take your tech career to the next level, not only to gain a sense of self-achievement but to also obtain professional recognition from peers/employers that could be used to set examples for future roles.
Alternatively, you could begin finding opportunities to talk at schools/colleges/universities to help deliver your information about your own tech journey. This path could potentially inspire young people to take a chance on a tech career for themselves, which they may never have realised was an option for them.
There is also the option to become a mentee yourself! A great step towards your next career level would be further developing your own knowledge and skillset by finding an individual with perhaps broader experience or someone you feel could teach you new elements of tech. This choice to continue learning would also impress employers as it shows your dedication and eagerness to be the best you can be.
Find out more how you can become involved with mentorships.
5. Grow your online presence
Without question, having an online presence has become a necessity over this past year given the increase in digital activity globally. Having your own online presence can help take your tech career to the next level as it allows potential employers to gain their first impression of you; your professional social media platform is essentially an extension of your CV. It is important to show yourself off and this can be achieved using social media such as LinkedIn which is an excellent platform to showcase skills and experience. Showing off professionally could be sharing your achievements – earning a certificate in a new skill, projects you have completed and are proud to share, any views you have on career aspirations or even showing your attendance at events. As the world begins to settle into a digital presence, growing the online version of yourself in a professional manner, could be your next step to grow your career.
6. Get noticed!
Similar to showing yourself off through social media, another great way to get yourself noticed would be to invest in a case study on a respected and reputable company website. By sharing a case study, you have the opportunity to showcase your current job responsibilities, achievements, future career aspirations and any skills/abilities you possess that would make you an excellent candidate for new roles. This method of showcasing your information is a great portal for employers to get an in-depth look into who you are professionally and what you want to achieve within your tech career which could potentially lead to a new path if they like what they read.
Browse our live case studies to see how useful they can be and consider whether you could share your own thoughts and experience to aid other women in tech as well as get yourself noticed.
7. Join a community
As you continue to grow within your career, it can be exciting to continue learning and experiencing new aspects of the tech industry through extracurricular activities, for example, finding an opportunity to join a community group. There are a lot of in-person and online communities available which can help introduce you to new opportunities and events, including the Women in Tech LinkedIn group. Community groups can give you access to helpful resources, this being extremely useful when needing to solve a technical problem/query. Another benefit of joining a tech community is they are an excellent way to network with like-minded people that are eager about tech and want to share their experience and knowledge with those around them whilst supporting you and your achievements. Becoming a community member will contribute to taking your tech career to the next level as it shows employers that you are willing to go beyond your job to stay ahead of the competition.
8. Read widely/stay informed
Staying up-to-date and informed within all elements of the tech industry can be extremely advantageous when considering taking your career further. By utilising the knowledge you gain from reading widely via different sources, you can learn about new areas of the tech industry, interesting perspectives and views on certain topics or even finding newly developed roles that you would be the perfect match for. Reading widely and staying informed will give you access to new opportunities to excel your tech career. For example, you can use this knowledge for conversation starters within interviews that would be highly impressive to employers as you are showing your initiative of wanting to stay ahead of the game and possess this competitive edge. The ability of staying informed on the latest tech news and advancements will show your passion and drive to be in this industry and that can be a winning factor in taking your tech career to the next level.
9. Know your worth!
Having the power to negotiate efficiently can seem tricky to those who do not feel comfortable discussing money but it is an important element to consider when challenging a new role. Whether you are applying for a new role or simply negotiating a promotion/raise, having the knowledge and confidence of the value you add to the business/potential role is vital in taking your tech career to the next level. Knowing your worth can help in securing a higher-paid salary as well as potential benefits such as flexible working, holiday, etc. Researching the role you are applying for is extremely important, looking around to see average salaries/typical responsibilities that will be expected can help you understand how much negotiation you will need to undertake to secure the best possible outcome.
You are a catch and add value so why shouldn't you get everything you deserve? Own the power of negotiation and know your worth! Learn more about negotiation by reading this article for some helpful tips and tricks.
10. Be first to hear about new opportunities
One of the best ways to improve your career is simply being aware of the possible opportunities available to take that next step. There is no worse feeling than finding your dream role, picturing yourself in a new work environment with your new colleagues to then realise you have missed the application deadline. Have the competitive edge and leverage by being in the know and having the power to be an early applicant to impress your potential new employer.
Sign up to our job alerts to be the first to hear about relevant new opportunities and never miss your chance again!
Finding your next step within your career can be a challenge, not knowing how to move forward or making the decision to go in a completely new direction can be daunting. However, with the use of these 10 ways of taking your tech career to the next level you can successfully begin your journey to becoming the best tech version of yourself.
Find more ways to boost your career with our helpful guides and advice articles here.