We interviewed Alice Cheung, Software Engineer at Urban Jungle on her experience and thoughts on women in tech.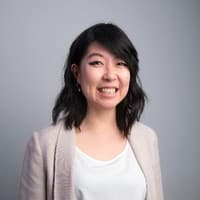 What does your job role involve?
I write the code that turns an idea into a product which a customer buys online. At Urban Jungle, I get to have an input into those ideas, take ownership of the process and shape the end product.
What made you choose a career in technology?
I have a lot of ideas for things I want to improve / build. I love having the technical ability to turn a creative idea into something I can interact with and share.
Did you study an IT or technology related subject at A-Level or University?
Nope. IT wasn't a particularly exciting topic when I was in school. We simply learnt how to use microsoft office, got an email address, and a touch of HTML (my friends and I played with HTML/CSS for MySpace to give you an idea of how long ago that was….!). I think it's a lot more fun to learn development today with relatively cheap access to hardware and so many free online tools and resources which give you instant feedback.
Did you get any work experience in IT or technology before this role?
Not formally. I worked with tech team members in my old role and was always impressed when they created tools to automate repetitive processes and created widgets to make our lives easier at the drop of a hat. When I was investigating changing career, as well as learning to code in my spare time, I tried to speak to as many engineers as I could by going to workshops, meetups or visiting friends at their offices and talking through their day and roles.
Do you think there is a lack of females in the IT and tech sector?
Unfortunately yes…and that's from someone who's worked in Finance. I go to women in tech meetups and it's like "who says there are no women in tech"? However, I go to a regular meetup and I'm very much in the minority. I remember a tech jobs board called "3beards" – if there were "enough" women, I'm not sure this would have been a thing.
Do you find there is a stereotype that a career in IT or technology is just for men?
You only have to turn on your screens to Silicon Valley, IT crowd and Iron Man to see the gender bias in tech industry/ roles. Popular culture aside, I do feel there has been positive attempts at changing the stereotype in recent years with larger tech companies supporting women in tech events and promoting women. I noticed at this year's Google IO (their annual conference) that they had more female leaders and speakers than you normally see at that type of event. I'm pretty sure this isn't representative of their workforce but I appreciate the move.
What would entice women to study technology related courses?
I feel quite strongly about good role models. We all get inspiration from somewhere. We could entice women early by going into schools and letting children know that not only is tech fun, but that you can get both female and male technologists, to showing graduates and career changers that it's never too late to learn and providing mentors, taster courses and scholarships.
Are there barriers when it comes to women getting into tech?
When I tell people I changed career into Tech, sometimes the person would comment "Wow, that's great! I'm not very technical at all". Unfortunately 80% of those people tend to be women (assuming an audience of roughly equal representation). I think there are a couple of mental barriers to unpack here – from women thinking they're not technical to people thinking tech is only about being technical.
How could we encourage more women to start a career in tech?
I feel lucky in that I have a lot of (male) friends who are software engineers so I had friendly exposure to the industry and people to ask when I got curious. However, if you don't have people like that in your circle, and you weren't exposed to it at school, the command line just looks like something out of the Matrix.
Having the women already in tech representing ourselves, sharing experiences and open communities like this one is a great start 🙂 Feel free to get in touch via linkedin (https://www.linkedin.com/in/alicespyglass/) or twitter (https://twitter.com/Alicespyglass).