Amanda Cavallaro: A Role Model for Women in Tech
Amanda Cavallaro is a driving force for change for the future of women in the technology sector. Passionate about increasing female representation in tech, highly skilled, and an experienced developer she has inspired and continues to inspire many women wanting to pursue a career in tech.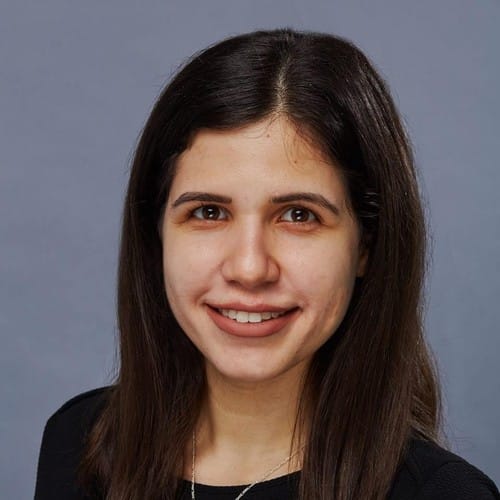 "It's incredible the number of people who have told me I inspired them. It means a lot." She says.
Her work in the sector is impressive and varied; she is a Front-End Developer at Gamesys, a Developer for Google Assistant, a global Tech Conference speaker as well as an Ambassador for Women Techmakers. From being a voice for women in tech around the globe to leading the development for important and innovative products such as Google Developer Cloud, Amanda is an example of the growing opportunities available for women in tech.
Her introduction into tech began at a very young age, and she built her first site at just nine years old. She grew up in Brazil and her father being a Software Developer played a huge part in sparking an enthusiasm for tech during her childhood.
"Growing up, my father used to be my role model, always taking the time to teach me how computers work, and helping me build my logical thinking," She says.
It's unsurprising therefore to learn that she took her degree in Computer Science at the University of Brazil, where, as a woman, she was very much in the minority in her class, but this did not deter her at all.
After finishing her degree, she moved to the UK where she has been a force for change, an advocate of women in tech, and a leader inspiring a community of women with a love for technology all over the country.
She describes her job at the games software company, Gamesys as her dream job and credits recruitment agency Client Server as having a big role in helping her to land the job. Her advocacy and positivity for Client Server's service are evident in her words.  "Go for a recruiter that you trust – go to Client Server and they'll do the right thing for you."
Amanda's introduction into tech and her subsequent journey to where she is today serves as an inspiration for young women at the start of their careers. As well as people with children who want to fuel enthusiasm for the subjects at school that may lead them to a tech career. You can switch to a career in tech at any age, but it's so important for upcoming generations of young women in tech to feel inspired by role models such as Amanda, and understand that they too can enjoy a long and successful career in the sector.
Read about more inspirational women in tech and their individual career paths here.