We interviewed Christiana Petrou, Enterprise Solution Architect at The White Company on her experience and thoughts on women in tech.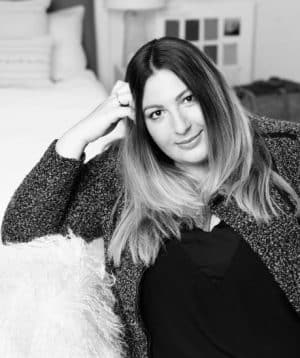 What does your job role involve?
My role effectively involves designing the business and technology architecture of the White Company, delivering against the strategy. This includes capabilities, processes, applications, integrations and data across the estate.
What made you choose a career in technology?
I have been obsessed with tech since I was around the age of around 10. Actually, my father was a Technical Architect. I have always been inspired by him and still in my 30s take career advice from him! Quite early on I was fascinated with the latest technology and how one can manage and deliver something that effectively meets the end consumers expectations.
Did you study an IT or technology related subject at A-Level or University?
I read an A-level in business studies, a Bachelor of Science in Management and then a Master's in Business Systems Analysis and Design of which I received a scholarship in each institution.
Did you get any work experience in IT or technology before this role?
I was a consultant for a number of years and worked across a few FTSE 100 clients as a Senior Business Analyst and later I trained and specialised in Architecture.
Do you think there is a lack of females in the IT and tech sector?
I believe there is a lack of female tech talent in leadership roles rather than at mid-level management. Being in the industry 7 years, I have strived to build authority within my role as a young woman in architecture and often in heavily male dominated teams. I am pleased to say at The White Company that I have a supportive Senior Management Team behind me and especially an exceptional female mentor that challenges me to better myself and push for more.
Do you find there is a stereotype that a career in technology is just for men?
At times it can be inferred that specific types of roles are more male focussed in the industry. This does make it especially difficult to break into, but do not see this as a barrier. Patience, persistence and perseverance will take you anywhere you want to be!
What would entice women to study technology related courses?
Educating women that a role in tech does not necessarily involve writing code (often a preconception!). Also, promoting the range of roles available that rely on softer skills e.g. Business Analysis, which are still within IT!
Are there barriers when it comes to women getting into tech?
I believe there may be, particularly within end-user tech roles. It is especially difficult to move from a consulting environment to the equivalent in an end user environment.
How could we encourage more women to start a career in tech?
I believe that internships in end-user IT departments could be a favourable way for a young thriving professionals to break into the field and also for teams to ramp up on resourcing during peak trading/large scale projects.