About Gallagher
Gallagher is the brand name of Arthur J. Gallagher & Co. (NYSE: AJG) —  the global insurance broker, risk management services and consulting firm headquartered in Rolling Meadows, Illinois.
In the UK, Gallagher has more than 4,500 employees specialising in risk management and insurance solutions for corporate, commercial and personal customers. Through a regional UK network of customer-focused branches in more than 70 locations, and its speciality London market operations, we offer tailored insurance programmes and coverage for both UK and international clients. We are dedicated to providing local service and support to businesses, backed up by national industry specialism and global reach.
With operations in 35 countries, Gallagher offers client service capabilities in more than 150 countries around the world through a network of correspondent brokers and consultants.
What we do
For more than 90 years, we've listened and learned, helped businesses grow, communities thrive and people prosper. And for the next 90, we'll be doing the same. Helping you face your future with confidence.
Grow your career with us
At Gallagher, we are committed to recruiting and developing a high performing workforce, to live our values and enable us to deliver a world-class risk and insurance management service.
As a progressive company, we have opportunities for driven, passionate people looking to build their career among like-minded individuals. We recruit for a wide variety of roles and specialisms, including risk, compliance, finance, legal, IT and human resources, among others.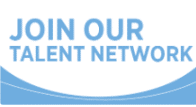 What we offer
Our benefits have been designed with you in mind, so that you have control and flexibility to a suite of benefits and support that works for you. These include:
Agile working
Colleague Assistance Program
Discounts on a wide range of products and services to help you make your money go further
Dress for your day
Flexible working
Medical cover and wellbeing support and advice to ensure that you remain fit and healthy
Tax-efficient company pension contributions to support you in planning for your retirement
Explore our opportunities
Please visit: https://jobs.ajg.com/
Be yourself here
We want Gallagher to be THE organisation where people are proud to be a part of and where everyone can feel part of our team. Where our culture is embracing of difference, where you can be the best you can be and, perhaps most importantly, you can be you.
Family values have been core to our culture since our parent company was founded over 90 years' ago. Underpinned by The Gallagher Way (a series of tenets that define our unique culture), our inclusive behaviours are our blueprint for how we work together and treat one another.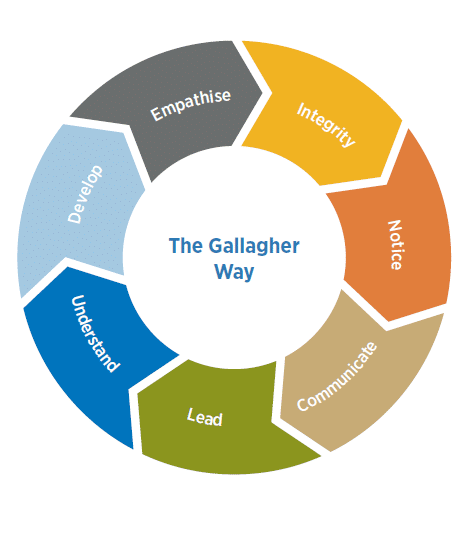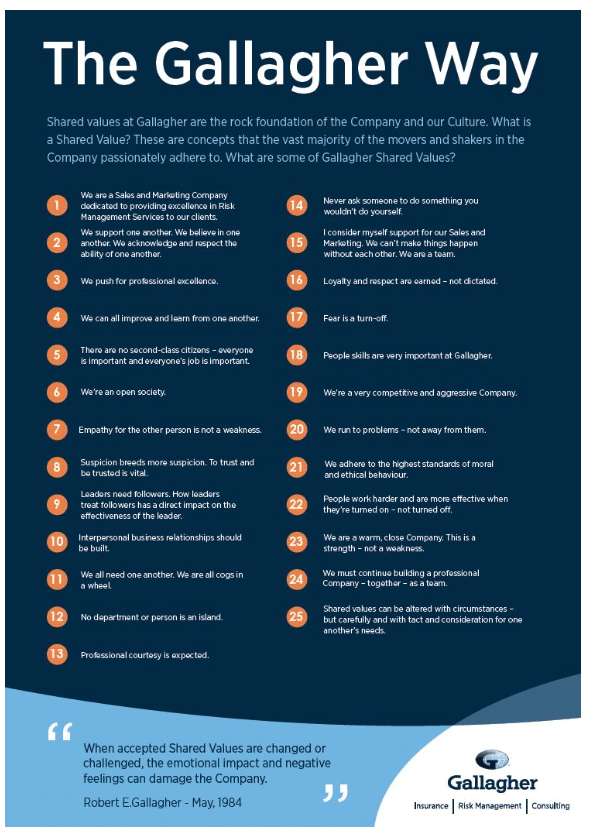 Women in Focus
Read our profiles on the women of Gallagher in our UK business.
Join us on social