About Kubrick
Kubrick Group is an award-winning data, AI, and next generation consultancy with a twist. We exist to overcome the talent shortage that has existed for too long and help organisations transform. We do this by hiring the best graduates and junior professionals, delivering first-class training, which is designed and led by industry experts, and exposing them to exciting client projects for two years+ where they can take their career to the next level.
In just four short years, Kubrick has become one of the largest employers of data, AI, and technology professionals in the UK. We have helped transform nearly 100 leading organisations across industries and were named the second fastest growing company in the 2020 Sunday Times Virgin Atlantic Fast Track 100.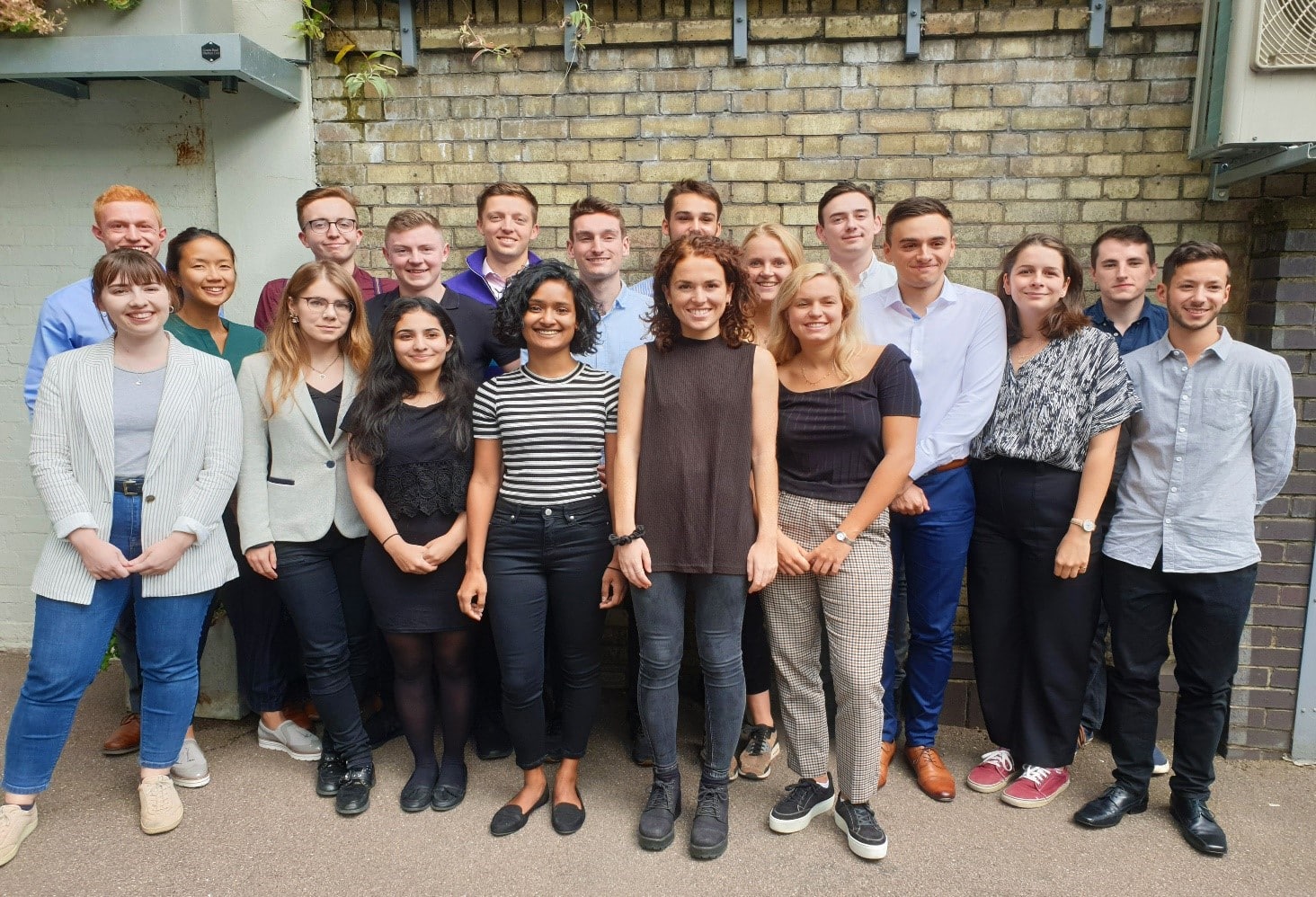 Our unique development programme, which begins in our labs and is immediately followed by exciting client projects, enables our consultants to accelerate a lucrative career as a Data Engineer, Machine Learning Engineer, Data Management or Data Product Consultant.
Gender ratio
Kubrick strongly believe that the data industry should embrace diversity in its teams. There is a current under-representation of women starting careers in data, AI, and next generation technology, which is why Kubrick actively aim to attract more women into the field. Our commitment to gender diversity is reflected in our hiring efforts, with 40% of our employees being female – an impressive 24% higher than the industry average.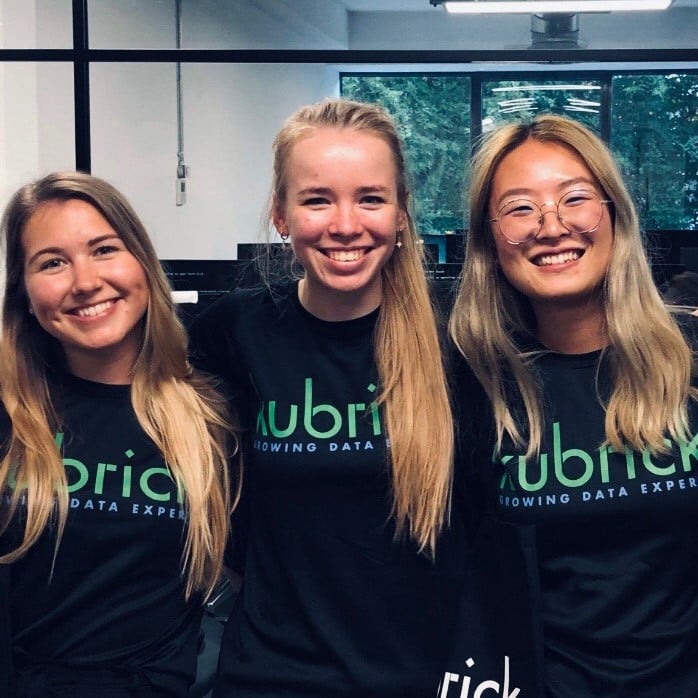 Consultant experience
The backgrounds of our consultants vary greatly. We have consultant's working on client projects with years of experience in and out of the data industry, and some with little to no experience prior to joining Kubrick. We welcome those with master's degrees, undergraduates, and those with work experience to apply to become a consultant at Kubrick.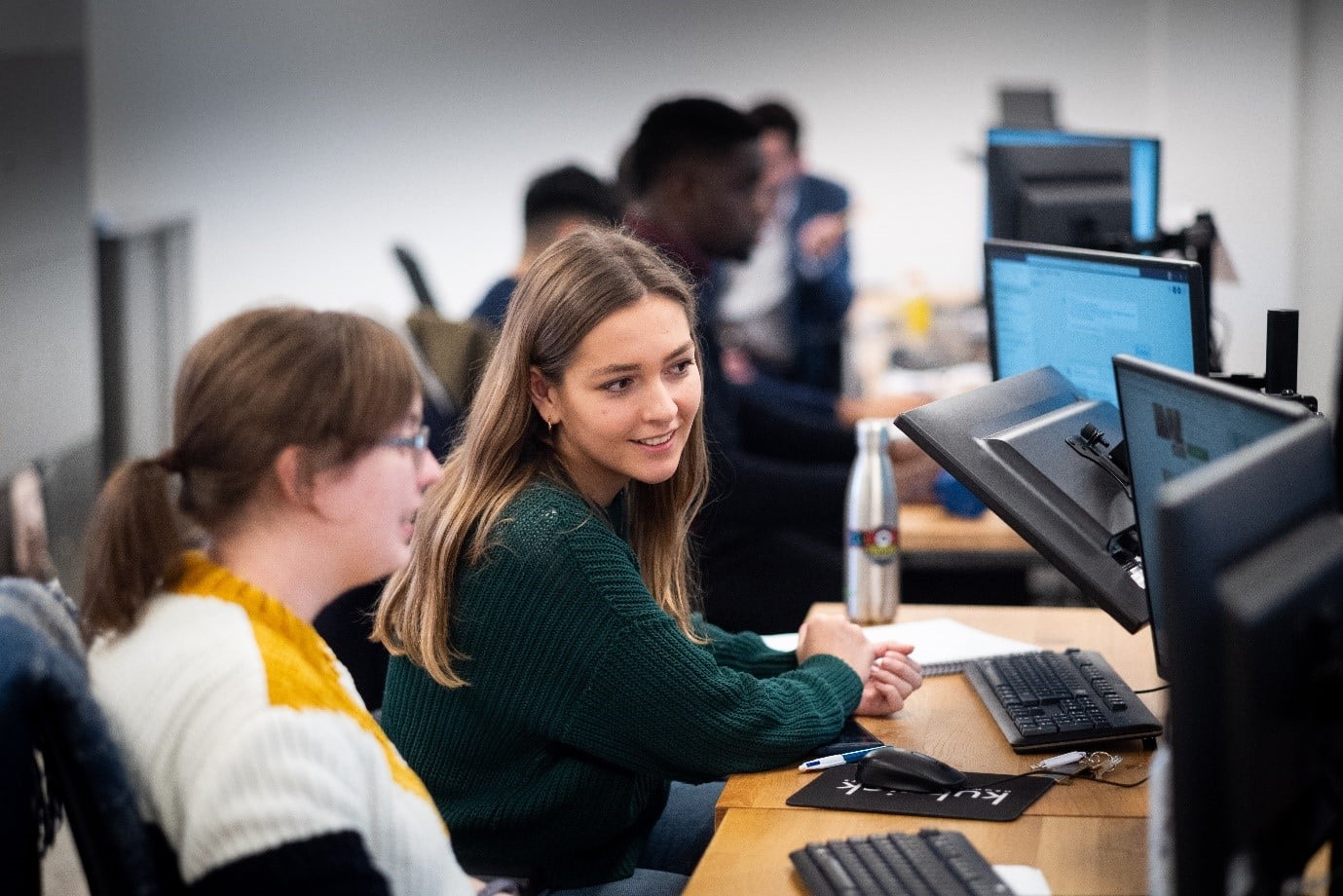 Here's why to join us!
£32,000 year one salary, rising to £40,000 in your second year

15 weeks paid training by our industry experts in agile teams

Deployment on projects with an amazing client to strengthen learning

Career development opportunities and access to a wide range of benefits

Ongoing support from a dedicated consultant relationship manager, who is on hand to support you during your assignments

The opportunity to be part of something innovative and exciting

Join the client permanently or continue working with Kubrick
Click here to apply to become part of the Kubrick Team!

'I feel privileged to be able to work on high profile projects with notable clients whilst managing the technical aspect of my work independently, this is mostly unheard of in other companies for someone who is straight out of University'
Data Engineer, Kubrick Group.
Explore our podcast series and YouTube
BlackTechTalks is a podcast series where Kubrick's Leah Yohans connects with Black CEOs and leaders in the Tech and Data space to find out how they got to where they are today.
Discussions ranging from gender to socio-economic backgrounds, this podcast offers thought-provoking insights to diversity challenges within the ever-growing industry.

We grow great people into amazing consultants that help solve Big Data challenges. We hire the best Science, Technology, Engineering and Mathematics junior professionals and provide them with a unique two-year development programme. Our programme is designed, built and curated by industry experts in big data, data analytics, machine learning and front-end visualisation design
www.youtube.com