Nutmeg is Europe's leading Digital Wealth Manager, but we don't want to stop there! We are in the middle of building a new scalable platform to help us achieve our mission of being the most trusted Digital Wealth Manager in the world.
We're a diverse team of fun, genuine, smart people with a common mission to shake up financial services and change the way people manage their money in an intelligent easy way.
A fintech leader located in Vauxhall, London, we work in a modern, open plan office. We use cutting edge technologies and development tools like Mesos and Docker. We brainstorm and work with whiteboards and post-its and collaborate across the entire business to do our jobs – awesomely. We'd say we're similar to a typical tech company: casual, flexible, agile, flat-structured and fast-paced. All while making sure we maintain professional (FCA-regulated) standards in everything we do.
Check out our current tech stack here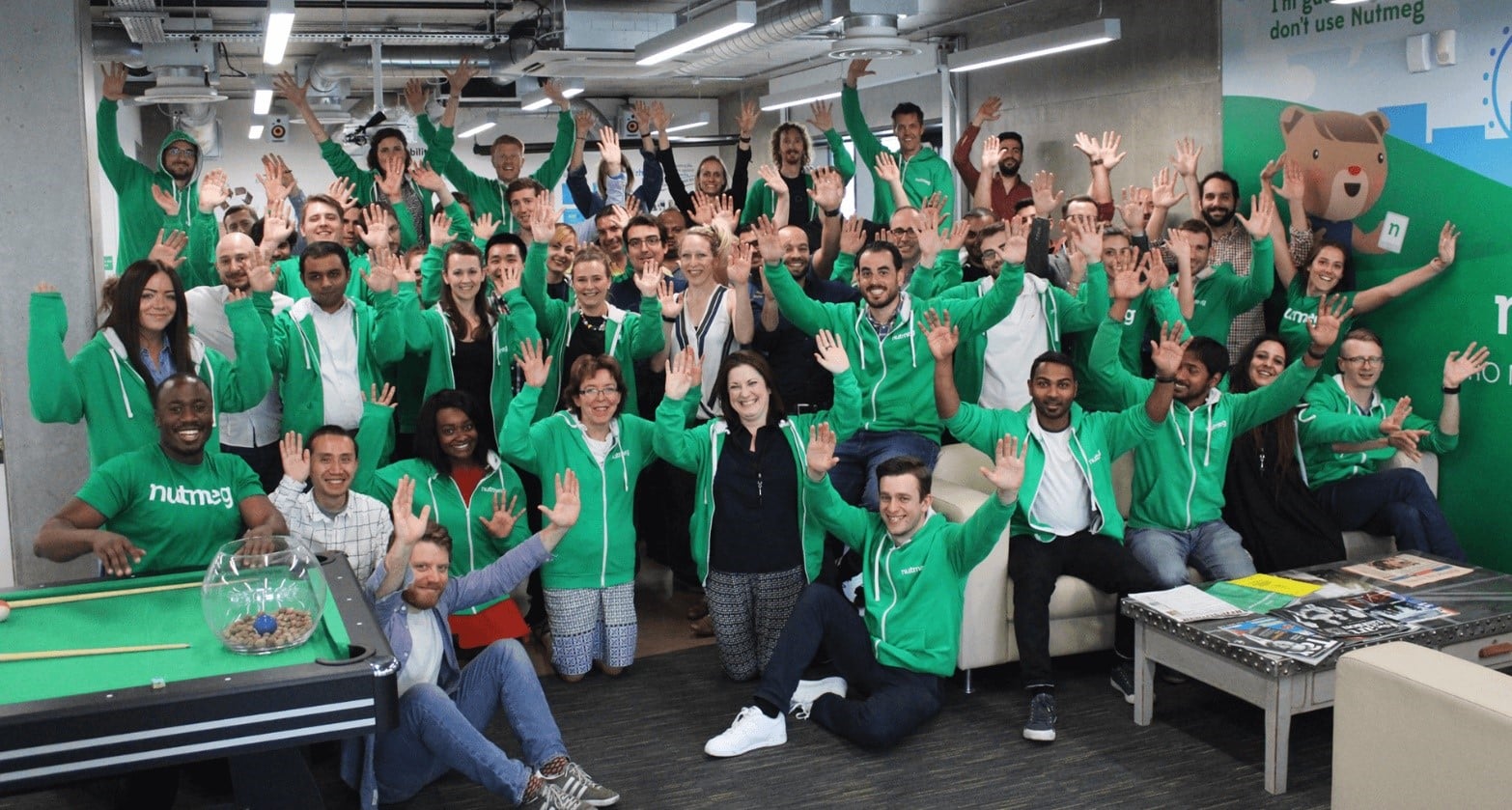 We're passionate and motivated and take pride in providing a great experience for our customers and empowering generations of investors. We want like-minded people to join us. As a Nutmegger, you'll be part of a tightknit, hard-working, innovative team at the top of their game, facing new challenges every day.
We champion our Nutmeggers by providing opportunities for growth, always listening to their ideas and treating everyone equally. We reward our people with great benefits, learning & development and career advancement opportunities, share options and competitive salaries.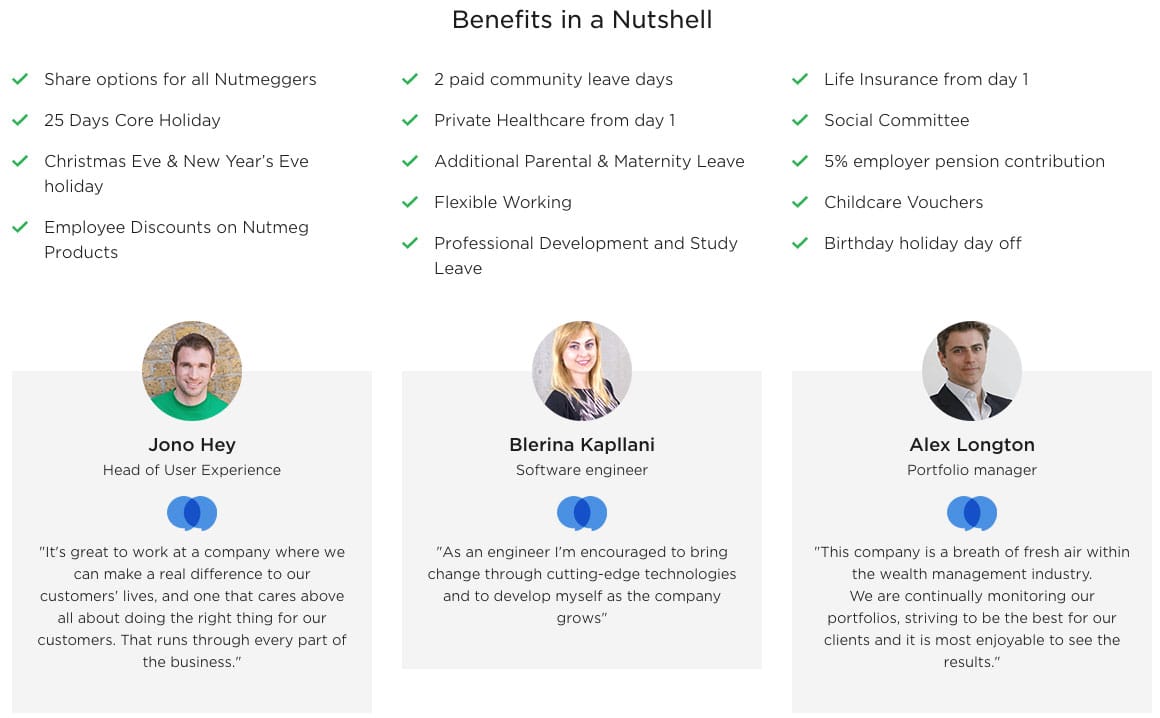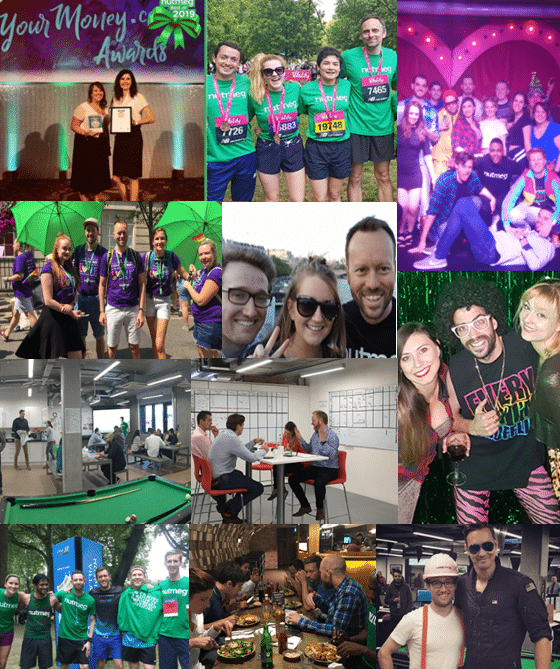 We want people who want to make a difference? Does this sound like your kind of place? Come and join us!