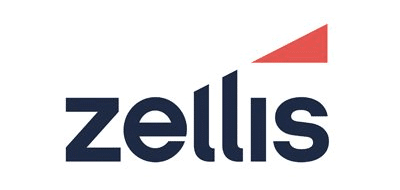 Check out our current vacancies here.
Zellis are leaders in HR and payroll. Our purpose is to make people feel appreciated for the work they do – through precision, choice, and magic. Our multi-award-winning products pay over five million employees a year; with almost half (45%) of the FTSE 100, 50% of the top retailers and 30% of the top universities in the UK and Ireland as customers, making us largest providers of payroll and HR software and Managed Services.
Whether you're passionate about all things payroll, dedicated to customer delivery, or a true techie who's ready to work across a myriad of cutting-edge solutions, then Zellis may just have a place for you.
Zellis Group believes that everyone, irrespective of their gender, sexual orientation, race, nationality, religious belief, disability, or any personal characteristics, should be supported to achieve their ambitions equally.
We are committed to building a diverse, inclusive and engaging culture and environment that colleagues want to join and are proud to be part of.
We recognise this requires long term commitment, with support and participation from all colleagues which is why we have spent time working with colleagues, industry experts, customers and partners to define a comprehensive Diversity, Equity, & Inclusion (DEI) approach that will help us become a more inclusive organisation, that is truly reflective of the communities and customers we serve.
We ask all colleagues to complete an annual Diversity, Equity & Inclusion eLearning module and provide enhanced training for managers to support them to source and select talent, ensuring balanced shortlists and practical tools and data to support hiring decisions and break down barriers to entering work for people from disadvantaged or underrepresented groups.
We also offer awareness sessions to educate and give practical ways for leaders, managers and colleagues to create a more inclusive workplace including – education on pronouns, British Sign Language, Autism at work and cultural differences.
At Zellis we welcome gender pay gap reporting as an effective way for us, along with other organisations, to gain visibility on progress for gender pay parity – an intrinsic part of achieving gender equality.
We are also proud that our two in-house management and leadership development programmes, launched in 2019, support our ambitions for a more equal and reflective company structure, with 66% of Making Management Count and 63% of Future Leaders UK delegates being women.
Making use of our own products and capabilities we have developed MyDiversity – a diversity data capture module within ResourceLink – to help baseline our organisation against the communities we operate in and set out measurable high level ambitions and goals.
In February 2022 we launched the first of our colleague-led networks – 'Count Me In', a women's' business group and 'Moore Visibility' our group wide LGBT+ network – to accelerate change and ensure colleagues views and interests are represented at all levels of the business.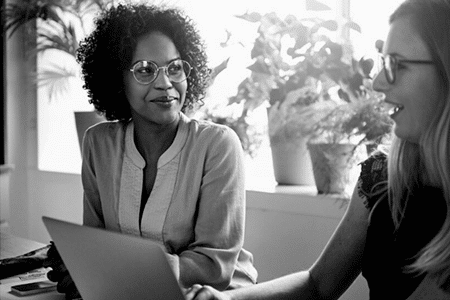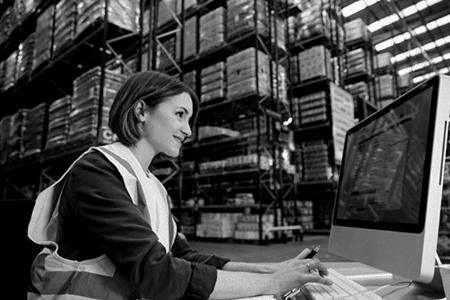 Company Values
Our colleagues expect us to provide a safe and healthy working environment that provides job security, recognition of achievements and opportunities for personal development and progression, all underpinned by a culture where all colleagues feel they can participate and play an active part.
Our Values reflect who we are, and how we operate as a business
Unstoppable together.
We work together to achieve amazing results.
We are inclusive, celebrating differences and respecting others.
Always learning.
We build expertise in ourselves and others.
We are dynamic always looking for better ways.
Make it count.
We work with precision and pace.
We take ownership for what we do and how we do it matters.
We believe that if we focus on the colleague experience, underpinned by a diverse and inclusive culture, then we'll be better placed to serve the needs of our customers and enhance the communities we operate in.
SheTech
What we do…
​​​​​​​SheTech, Zellis Group's women in technology network, aims to create a diverse community that enables women of all backgrounds to achieve personal and professional development.
Our community utilises the experience of our existing Zellis Group women and embraces input from our new joiners. We believe access to roles in technology should be available to all, and women must be equal participants in creating and nurturing our culture, products and services.
Inclusive: We embrace all backgrounds and work together to achieve our goal
Inquisitive: We ask questions and we are naturally curious
Incredible: We celebrate and support our women in the Zellis Group
Who can get involved?
​​​​​​​​​​​​​​Anyone can get involved, we want to hear opinions and suggestions from anyone who is passionate about women working in tech, and working in the Zellis Group.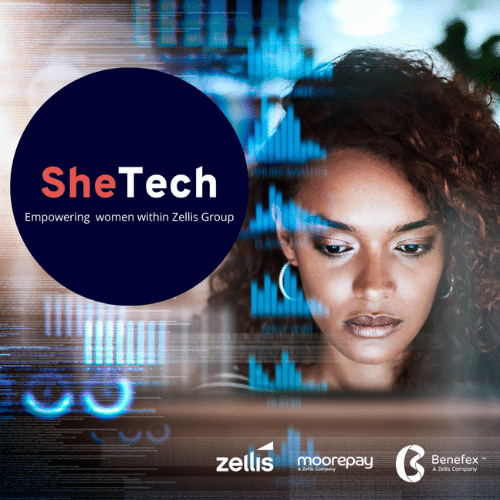 Benefits
We offer a reward and recognition framework that brings to life our own purpose 'To make people feel appreciated for the work they do', by ensuring:
• Our minimum pay rates are in line with the Real Living Wage;
• We offer private medical cover to all colleagues, funded by Zellis;
• Our flexible benefits offering gives colleagues choice to select the right benefits for them, whether for peace for mind, such as insurance for them and their family, or to enable lifestyle choices, such as cycle to work and travel benefits as well as range of resources and benefits to support financial wellbeing;
• Our recognition platform MyAppreciation creates an in-the-moment social way for colleagues to recognise their peers anytime, anywhere against our values and we also celebrate and reward colleagues' achievements through our monthly values-based recognition award programme.
Other benefits include:

Case studies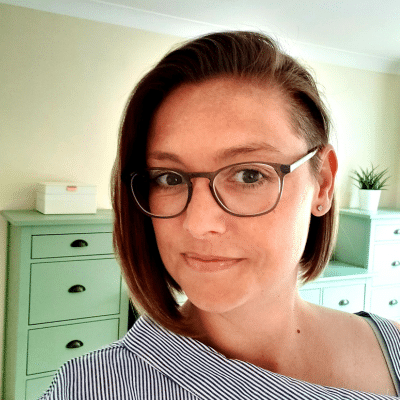 Emma Kerslake,
Customer Resolution Manager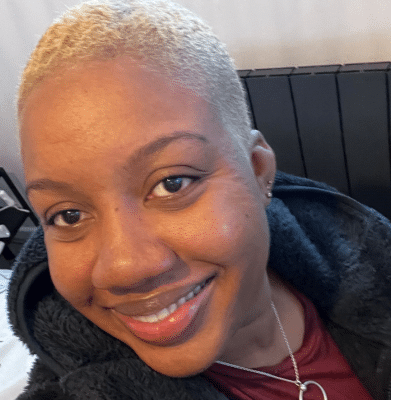 Ruth Dooley,
Product Manager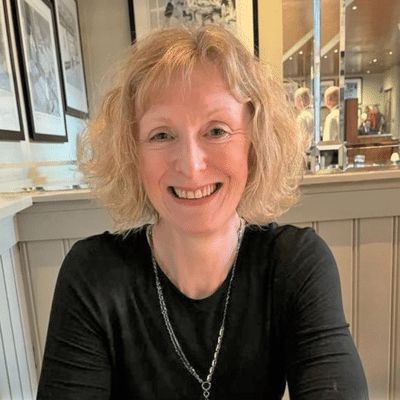 Cathy McGeown,
Senior Test Manager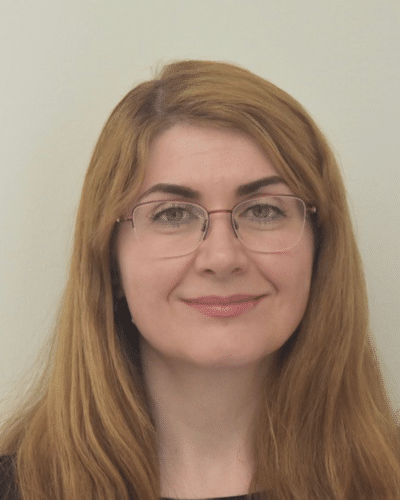 Parinaz Khajavi,
Senior Software Engineer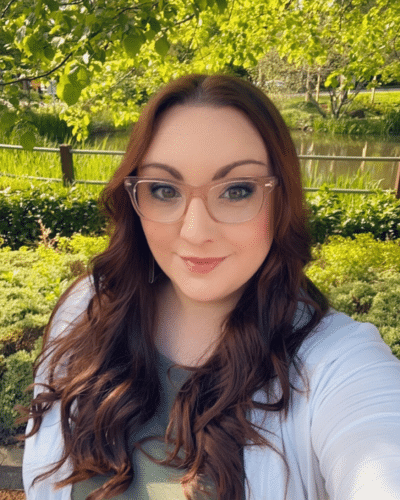 Becky Collier-Burgess,
Talent & Development Partner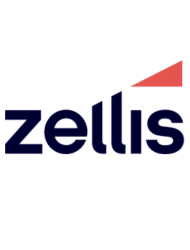 Clair Timmermans,
Technical Security Analyst
Awards and Accreditations
• CIPP Payroll Software Product of the Year 2021
• CIPP Payroll Software Product of the Year 2020
• The Rewards – Payroll & HR Software Product Award 2019
Check out our blogs
International Women's Day: a deep dive into the 2022 FTSE Women Leaders review

Follow us on Social Media
Check out more of our vacancies here.