Find out about our current opportunities here.
We're actively on the search for more women to join our family, particularly in our Tech team. It's an exciting time to join us as there's so much going on – we're growing as a business, we're introducing lots of new products, and we're working on lots of new initiatives and projects.
We've just introduced a brand-new benefits programme including great maternity and family friendly policies and we already offer flexible working. We've been working on increasing the number of females in our workforce and now over 27% of our team is female. This is a 8% growth on 2021.
Come join our family!

Who we are
Whether it's booking a table or hotel room, ordering and paying for food and drinks, receiving loyalty offers, or downloading your favourite hang out's app, the likelihood is they are from the Zonal family.
Our connected technology has been shaping the future of hospitality for decades. We are a family business, with our roots in Scotland, but with innovation in our DNA we have grown to become a leading player in the world of hospitality tech both nationally and internationally.
Our UK offices are located in Edinburgh, Stafford, Horley and Abingdon (Oxfordshire), and we have a state of the art warehousing facility comprising manufacturing, repairs and logistics at Livingston. Overseas, we also have offices in New Jersey and Florida, USA.
We now serve more than 16,000 businesses, from small independents through to large chains such as Miller & Carter, Greene King and Pizza Express.
Just like hospitality, Zonal is a fast paced, fun and fulfilling place to work. You are not a number or a cog in a wheel, but an individual joining a large family, who is given the tools, support and encouragement to shape the future.
We might be serious about innovation, service and delivery but we also know how to have a laugh along the way – how couldn't you when working for such a dynamic sector?
Find out more about our current vacancies here Our jobs – Zonal Careers.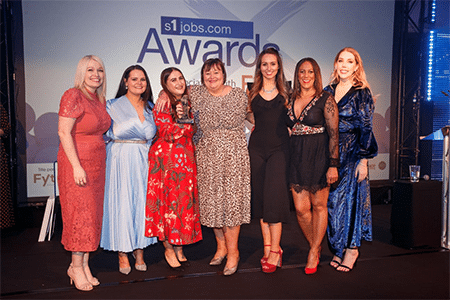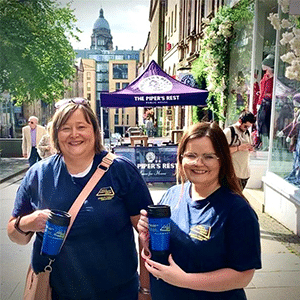 Our Benefits
• Employee protection – Life assurance, critical illness, income protection
• Generous annual leave, increasing with long service and the ability to buy extra leave and sell leave back
• Generous family friendly leave and policies
• Have your birthday as a day off on us
• Flexibly Working
• High street discounts
• £1,500 interest free credit to spend on 'SmartTech' per annum
• Cycle to work salary sacrifice scheme
• Company pension
• 2 x paid days per year to spend on charity work
• 'Values in Action' quarterly cash awards
• Employee of the year
Learn more about why you should work with us here.