We interviewed Ionela Marcu, QA Engineer at Tide Banking on her experience and thoughts on women in tech.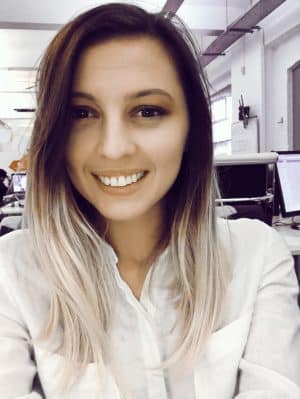 What does your job role involve?
I'm responsible for establishing and maintaining the quality of the software developed. Here at Tide, I'm involved in planning and implementing strategies for quality assurance and testing.
What made you choose a career in technology?
I've always been passionate about technology and helping others. And I believe that technology is about building clever solutions that can help people.
Did you study an IT or technology related subject at A-Level or University?
The short answer is no. But the story is that back in Romania, in the small town where I got my Bachelor's degree, the IT university was not as exciting as other universities. Well, not for women at least! So, I picked the best university course for me – which was Quality Control Engineering for Food Production.
Did you get any work experience in IT or technology before this role?
Yes. I had 2 years of experience in software testing in FinTech and at another startup before joining Tide.
Do you think there is a lack of females in the IT and tech sector?
In tech teams there are definitely less women than men. It's been very common for me to work in a team where I've been the only woman, but it doesn't deter me at all!
Do you find there is a stereotype that a career in IT or technology is just for men?
I think so. Throughout my career, I've found that female colleagues are challenged on their contributions a lot more than male colleagues. This can be a major factor in discouraging women from starting and staying in IT careers. But there is also a positive trend this days where companies promote diversity, particularly with regards to women in tech, and I believe this will balance and change the dynamic in the future.
What would entice women to study technology related courses?
Building a dream career in tech industry can be the main motivation. Also, joining tech meetups and channels can raise interest.
Are there barriers when it comes to women getting into tech?
I believe that the only barriers we see are most probably created by ourselves. I would like to advise every woman to follow their dreams or passions with ambition and pride and they will definitely succeed.
How could we encourage more women to start a career in tech?
Patience is key. Learning about how technology works is important, but it can be overwhelming for anyone who is starting from scratch. I'd suggest starting a roadmap of what they want to achieve over the next 3 months. Start with small but consistent tasks. There are plenty of free online website for this, such as W3Schools and Tutorialspoint.