In 2022, women currently hold approximately 27% of tech-related jobs. Whilst we cannot ignore the fact that this is progress from the 21% in 2018 and although every little helps, this is still far less than we know should be in these roles. In addition, the longer it takes to increase this number, the longer it will take for there to be a significant amount of female role models for the younger generations to look up to and have the desire to follow in their footsteps. Role models are important as they can be a powerful force for social learning and can help influence their decisions. They also play a large role in motivating people to achieve their goals as they can see that it is possible.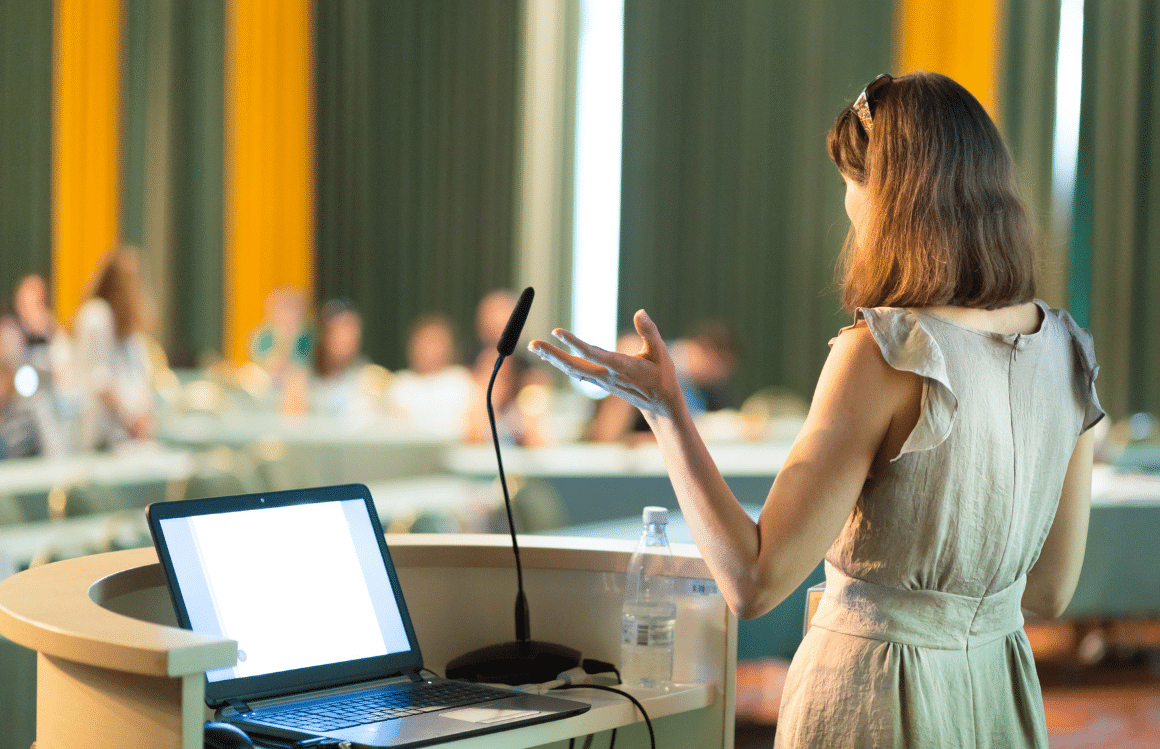 Women in Tech Role Models
Whilst there is clearly a lack of women in tech, compared to men, there are still notable role models in the industry for women to look up to. This can have a huge impact on how many women go into tech in the future as it is always inspiring to see people who you can relate to, putting a dream into action and being successful in doing so. Evidence of where this has been demonstrated is a study which showed same-gender role models are particularly valuable for women as they better represent a possible true self. This is especially important in tech as it is such a male-dominated industry, it is easy for a woman to feel intimidated to go into an environment like this, however, hearing other women's positive experiences can help encourage them to still pursue this career.
Susan Wojcicki, Youtube's CEO
Youtube's CEO since 2014,Susan Wojcicki, is an example of a great role model for women in tech. As well as currently being Youtube's CEO, she was also Google's first marketing manager in 1999, at the age of 31. She has been so successful that she was named one of the most influential women in online technology and she has spoken out about her experiences in the industry. Even though not all her experiences are positive, this did not hold her back and she has ended up becoming an extremely successful woman in tech. She stated that she has previously 'been left out of key industry events and social gatherings' and has also had meetings where external leaders have 'primarily addressed the junior male colleagues'. Despite this, she still strongly feels Computer Science has a reputation that's not entirely accurate and this is an issue as its portrayal can scare women off. Instead, she thinks it is very creative and feels there are lots of opportunities for women in this field.
In an interview, Wojcicki offered some ideas on how we can increase the number of women in tech. Her main suggestion for a short-term solution is that the change must come from the leaders of the company, and this includes them saying 'we believe in diversity'. This will make the company more appealing to women and other minority groups that are wanting to get into tech. This is also consistent with the The Women in Technology Survey 2019, which showed 88% of women would be drawn towards an organisation that speaks openly about diversity. Moreover, it will also bring awareness of the importance of diversity to the employees that are in the majority.
As well as giving advice to the companies, she also gives advice to newbies in the tech industry. She says, 'one of the things I learned working in tech is that everyone is doing things for the first time. There's a lot of firsts. So, you have to be willing to ask the stupid questions, plunge in, and learn. You have to constantly be learning and asking the questions. Because things keep changing and nobody is the expert.'
Find out more about Susan Wojicicki's background and experiences with being a woman in tech here.
Poppy Gustafsson, Chief Executive Officer for Darktrace
A further role model for women in tech is 2020's Woman of the Year Innovation Award winner, Poppy Gustafsson. She is the current Chief Executive Officer for Darktrace, a technology company that specializes in cyber-defence. In her response to her big win, she was proud to say that the success of Darktrace is due to its brilliant team, which is made up of over 40% female employees. She is also delighted to share that the company is sponsoring WISE, a UK-steered social enterprise that works to support and promote the participation of women in STEM roles. These types of partnerships are a great way to start helping the next generation of young women to become more aware of these industries and encourage them to join.
Fei-Fei Li, Co-director of Stanford's Human-Centered AI Institute
Particularly focusing on the need for diversity in AI is Fei-Fei Li, the co-director of Stanford's Human-Centered AI Institute. As a very successful woman in tech herself, she recognises the negative impact having fewer women in AI has on innovation and creativity and that 'Research repeatedly shows that when people work in diverse groups, they come up with more ingenuous solutions'. This highlights that it is not only women themselves that are being let down by gender bias, but also that the companies are letting themselves down by not increasing their talent pool.
So, if you want to get into the tech industry, it is absolutely achievable if you don't let the stereotypes and gender biases hold you back!
How role models expand what is possible for women in tech and inspire them to be ambitious
Having female role models in tech will greatly help increase the desire for other women to get into the industry. Research has shown that role models have an increased benefit for women over men due to gender biases, institutional barriers and negative stereotypes women have had to contend with. This has been consolidated in a study by González-Pérez et al on the impact of female role-models for STEM jobs, which found that on average role-model intervention has a positive impact on expectations of success in STEM choices. Data from Tech Week (2022) also showed that 68% of respondents believe gender perception to be the biggest obstacle to women entering the tech, so if we can change this by having more successful women for people to look up to in this field, it will help to diminish this stereotype. All of this research demonstrates the effectiveness role models have on not only helping to encourage more women to get into the industry; but also reducing gender stereotypes, which will ultimately increase the enjoyment of these roles for women.
They say, 'seeing is believing' and the tech industry is no different. If you are able to see someone being successful in a role you are interested in, it will inevitably encourage you to try to follow suit as you will feel like not only is it achievable, but that thriving in the industry is possible. Leanne Linacre, co-founder of LEAD5050 shares a great statement, which is, 'you cannot be what you cannot see'. She too believes that the presence of women in leadership positions and the opportunity to network with them is imperative to help motivate women to advance in their careers.
Experiences and tips from women in tech
Despite there being a lack of women in tech, there are still many people in the field that we can learn from. Megan Woolley, Principal Test Analyst at Aquila Heywood, offers some tips for starting your career, she says to 'do some research – we have more tech than ever to enable us access to a wealth of information. Enrol in internships where possible and focus on what works for you. No two paths in tech are going to be the same. Every one of us will have different experiences.'
Laure Lestanville, Communication & Reporting Officer at Serco has also shared her guidance for young women looking to start in tech. She advises 'don't be afraid to get started. We are all almost born with technology in our environment, and we are able to learn quickly and to acquire good competencies very fast.'
Mel Hodge, Data Consultant at The Rank Group highlights the importance of role models in an interview based on her thoughts and experiences of women in tech. She feels 'more women in tech would attract more women; more obvious role models that are prepared to talk to young women about their experiences.'
If you are interested in getting into tech but aren't sure how; here are 10 ways to get into tech without a degree.
The future of women in tech
Although the number of women in STEM roles is still significantly lower than for men, many companies are now trying to acknowledge the need for diversity in their teams. Apple is a great example of this, with an 89% increase in the number of female employees globally since 2014. In addition to this, they have had an 87% increase in the number of female employees in leadership roles globally. Facebook have also set themselves the goal of doubling the number of female employees globally and they regularly conduct pay equity analyses, and their latest analysis confirms that they continue to have pay equity across genders globally. Such big companies like these publicly showing their commitment to help with diversity will only help to even out the playing field and will encourage other companies to follow suit. However, it also appears to be that some tech roles are already catching up, with 46.1% of Business Analysts now being women. Other roles still need a lot of work, for example, only 5% of Software Developers are women.
Overall, we can see that having female role-models will greatly help to encourage young females, and females looking to change careers, to follow their dream. However, in order to have more role-models, more needs to be done by companies to help diminish the stereotype of tech being a 'man's job', by actively encouraging greater diversity in its teams.
If you do choose to get into tech, remember to speak to others about your experiences, so maybe you can be someone's role model.
Read more about women in STEM role models or have a look at our women in tech case studies.