Working and learning remotely is going to be the new normal for a while to come. For many, the extra free time the pandemic has given them, in the evenings and at weekends especially, or during the day if they've been furloughed, may have prompted them to consider learning a new skill. Whether by committing to a new training course to gain a certification, or focusing on self-development in order to enhance their professional skills and knowledge.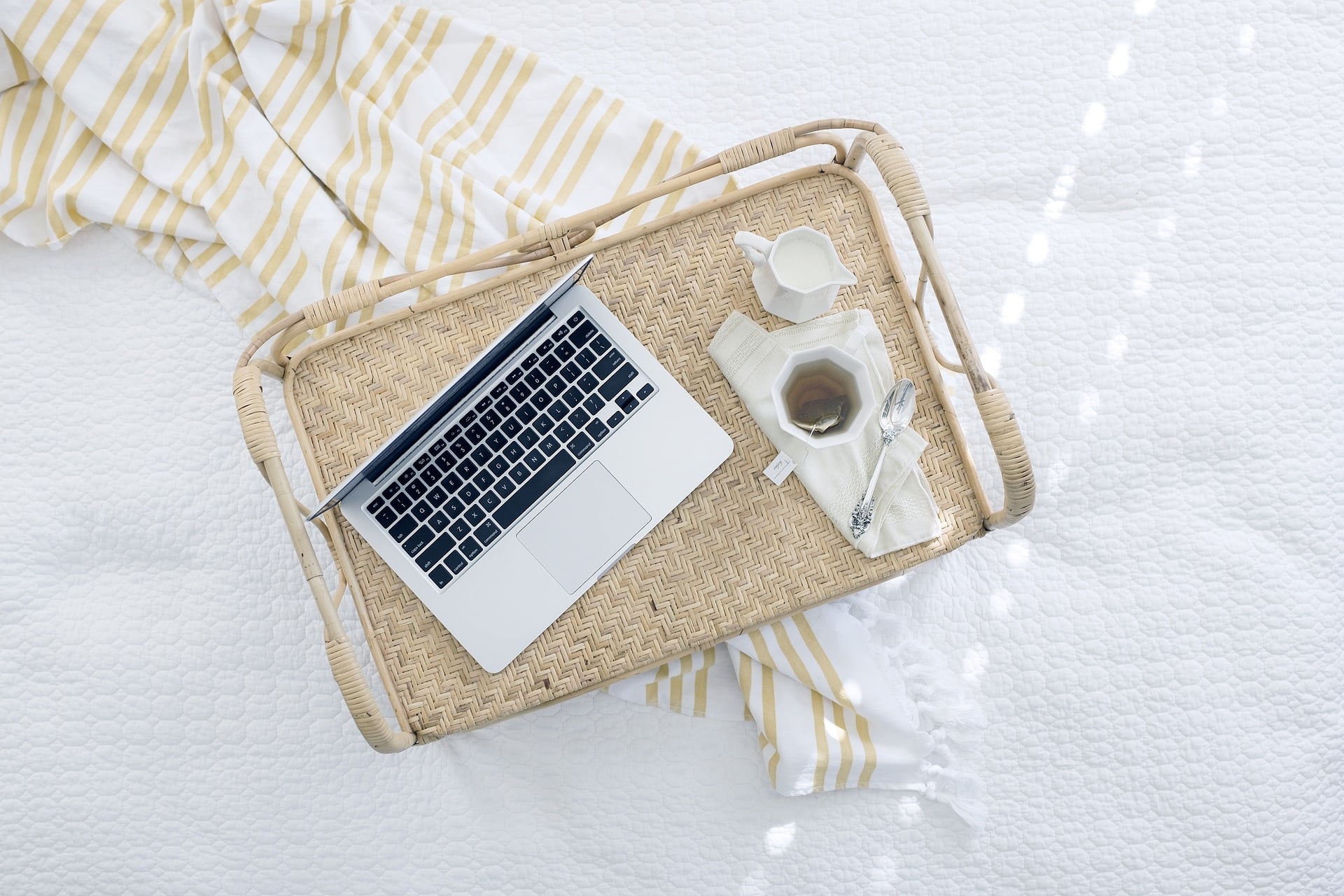 The internet is brimming with online training opportunities and self-development resources so it can sometimes be difficult to choose the one that's right for you. We've compiled the top 10 virtual training opportunities for women in tech in particular:
1. Women AI Academy
Designed by women for women, the Women AI Academy is creating opportunities for women to successfully start a career in AI. Their vision is to see 51% of jobs in the sector occupied by women, and their work offering high-quality digital training and E-courses is resulting in more and more women being connected with AI employers. It doesn't matter if you're at the start of your career, looking for a job change or returning to tech after a break, the learning platform is designed to install all the essential knowledge and skills to go on to find a job in AI.
2. Udemy
With over 100,000 courses to choose from, there's something for everyone on Udemy. Courses range from opportunities for self-development such as stress and time management to more industry-specific areas such as Finance, Accounting, Marketing, IT Operations and Coding courses. Once you purchase a course you'll have lifetime access to the course materials and you can complete it at a pace that suits you.
3. Learning People
Courses with the Learning People are 100% remote, meaning you can become a professional in your field from the comfort of your home. Courses range from Project Management to Software Development and Cyber Security. The certifications gained are globally recognised and trusted by big tech brands, opening doors to new career opportunities.
4. Treehouse
If you're looking to learn to code but don't necessarily want to spend a lot of money, Treehouse is a website where you can learn to code for free. With a library of over 1,000 explanatory videos for people of all abilities and stages of their learning, it's a great starting place, but also equally as useful if you have coding skills and want to advance them further.
5. Coursera
On Coursera, a range of courses are taught virtually by top instructors from universities all around the globe. The courses give you access to video lectures, community forums to connect with others studying towards the same goal, and they are 100% online, so you can complete them from home. Most courses are designed to last 4-6 weeks, however, there's a range of study options from free courses to professional certifications and full degrees.
6. Step Up Club
If you're looking for places online to boost your personal development and confidence, Step Up Club is an online members club focused on just that. Joining the members club will give you access to online learning resources curated by coaching professionals, live coaching group sessions and more. Step Up Club also runs a successful podcast on the topic of setting yourself up for success in your career by learning from successful women in numerous fields.
7. BitDegree
BitDegree is centred on gamified learning and learning to code whilst creating real projects. There are theory articles and resources to learn the essential definitions, rules and syntax and then over 4,000 live code examples to put the theory learnt to the test. There's a whole host of different courses to enrol on starting at as little as $9.99. Whether you want to learn a new programming language, learn more about SEO or create your own game, BitDegree has all the resources needed in one place.
8. Zen Habits
Zen Habits is all about equipping yourself with the mental tools to find mindfulness amongst the chaos of day to day life, for people who find they get overwhelmed and stressed often in their work the courses are a great way to combat that. Examples of the training programs are the 'Sea Change' program that focuses on a gradual change in habits you want to change for good and 'Fearless Training' which would be a good one for aspiring entrepreneurs looking for a boost of self-confidence to go for it and launch their ideas into action.
9. Future Learn
Future Learn is a virtual learning platform featuring hundreds of courses on a diverse range of topics from IT, mental health and maths to study skills and business management. Course durations are between 6 – 10 weeks, so ideal if you're looking for something you can get stuck into. The courses are free to access and there are upgrade options if you wish to have access to the tests that lead to certificates upon completion. A great option for all learning styles as courses are delivered via a combination of audio, video, articles and discussions with fellow learners.
10. Lifehack
The founder of Lifehack has developed a simple framework called the Breakthrough Framework aimed at helping as many people as possible to develop and harness the power to overcome limitations holding them back. The site is rich with a variety of content from experts and contributors all over the globe. Self-development resources range from articles, podcasts and case studies to full training courses. The variety of resources are great for those who want to own and curate their learning experience.