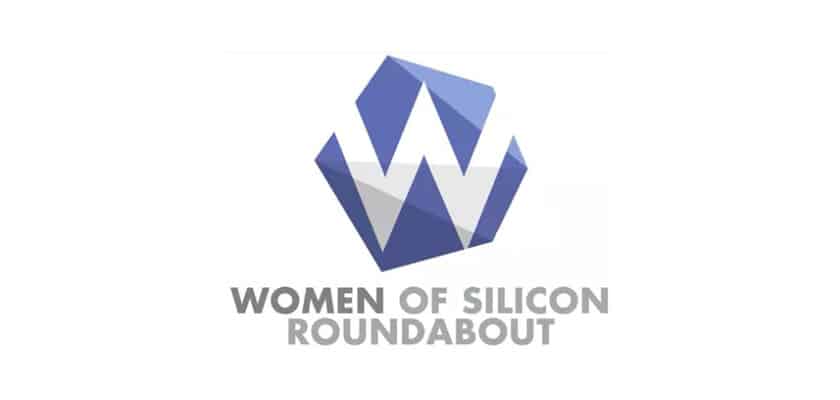 On the 25th and 26th June 2019, we were sponsors of the Women in Silicon Roundabout event in London. Both days were packed full of seminars, candidates looking for new roles, and employers showcasing their businesses and looking to hire more women in tech. We thoroughly enjoyed both days at this event and it was great to be part of an event that is encouraging more women to enter the technology industry.
There was so much information to take away from the event, not just from the seminars but from speaking to employers and candidates about their thoughts on women in tech. Therefore, to summarise our time at the Women of Silicon Roundabout we have carefully selected some of the most popular questions that were asked at our Women in Tech stand and what we have learnt from the event, to create the Top 8 Takeaways from the Women in Silicon Roundabout.
Mentoring
At the Women of Silicon Roundabout Event there was a lot of talk about mentorships, what they are and how women can benefit from them. It seems that mentorships are becoming an increasingly popular way of helping women start their career in technology. Not only start their career but also develop into other roles within technology and to help them progress to a more senior position. There isn't a typical time frame on how long mentorships should last, as this is something which is normally decided on between the mentor and mentee. There are factors that need to be taken into consideration when calculating the length of a mentorship programme, such as how long it will take for the mentee to pick up new skills and how many hours the mentor and mentee are meeting a week etc. This is something that we learnt from the Women of Silicon Roundabout and if you would like to read more about mentorships, please visit our mentorship article.
Promoting inclusion within your company as well as diversity
Some of the seminars at the Women of Silicon Roundabout also taught us, and hopefully everyone else, more about how promoting inclusion in an organisation is just as important as promoting diversity. Supporting those who are underrepresented, have invisible disabilities and who may be struggling to learn the latest technologies is essential when trying to boost productivity in the workplace. Employees who have invisible disabilities particularly need looking out for and supporting, as even though their disabilities aren't physical, they can sometimes struggle more with pressure and stress in the working environment. They might also struggle to adapt to changes that are made within the company, so ensuring that everyone understands the importance of the changes being made and why they are changing can also help support those with invisible disabilities.
Which companies are the most diverse?
A popular question that we got asked at the Women in Tech stand was which companies we think are well known for their diversity. This was a tough question to answer as each company is different and are doing completely different things to help close the gender gap within their business and promoting diversity in general. Large companies such as Google, IBM and HP for example are often mentioned when it comes to diversity as they are reputable brands that many people have heard of. They have such a wide audience that when they do start implementing new diversity initiatives they are normally heard of instantly. Whereas smaller companies who are doing a lot to promote diversity within their organisation and who aren't as reputable aren't being spoken about as often.
Women are more drawn to jobs by the wording in job descriptions
Another thing that we took away from the seminars at the Women of Silicon Roundabout event was that women are more drawn towards a job by the way the job description is worded. This is just a one contributing factor towards how you can get more women into the industry, but it is a key factor. Unconscious language bias is commonly adopted by several organisations when writing job descriptions and this can have a huge impact on who it attracts. Therefore, if you want to attract women, it is important to keep in mind the language you are using when putting together your job descriptions. You can read more on unconscious bias and how to attract more women into tech here.
How can I get involved with events?
From Women of Silicon Roundabout, we found that there were many candidates and employers who are looking to get involved with upcoming events. Attending events is a great way of networking with other women in tech and forming ideas about how you can implement diversity initiatives into your company culture. There are events and meetups which can be found close to you across the UK, including events that take place in areas other than London, which some of you will be glad to know! To help spread the word we do have an events page on our website which promotes upcoming events. This is beneficial to not just individuals in tech but also employers as we can collaborate and help promote your event to our audience.
Do you offer any training?
It is important to keep your skills up to date so you can understand the latest technologies and work with organisations on new software and programmes. Therefore, you should seek out and accept any training you can get. Due to training being such an important part of technology careers, we have teamed up with The Learning People to help you with starting or developing your career in technology. There are a range of courses that you can apply for through our website on our training page such as Developer, Project Management and Cyber Security. Don't forget that not all training courses are classroom based, you can complete a variety of courses from the comfort of your home.
How can you help me hire more women in tech?
Women of Silicon Roundabout was filled with lots of employers who were promoting their business but also walking around to see how they can better themselves and hire more women in tech. A frequent question that was asked across both days at the event was "How can Women in Tech, help you hire more women in tech"? We do have a variety of advertising opportunities on our site and some great ways of building brand awareness and promoting your core values, for example by having an employer profile. Employer profile pages are also a great way of identifying which companies are fostering diversity and understanding how they do it, so if you are looking for a diverse company to join, then check out the employers who are hiring.
How can I get involved with your mentorship programme?
Prior to the Women of Silicon Roundabout event, we launched our own mentorship programme to offer women the chance of being mentored or becoming a mentor. With there being so many benefits from mentorships and realising how it can help so many more women enter the tech industry we knew this was an opportunity we couldn't miss. We had a lot of questions about our mentorship programme and how it runs. You can sign up to our mentorship programme via our website where you will need to fill in some information about what you are looking for and whether you want to be a mentee or a mentor. Once completed and sent, we will contact you once we have found you a match with someone who has similar interests/expertise as you.
If you didn't attend Women of Silicon Roundabout, or even if you did, we hope that this summary has given you a good overview of the current talking points, issues, and opportunities for women in the technology industry.
For more information on other events for women in tech please visit our events page.