We interviewed Tracy Rafferty, IT Service Manager at TSB on her thoughts and experience on women in tech.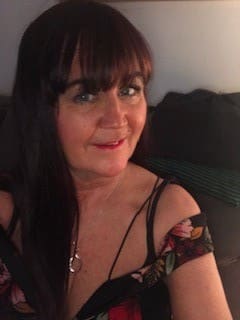 What does your job role involve?
I am Service Manager for Digital & Telephony services within a UK bank. I am responsible for ensuring the service is available for customers 24/7. I work with IT and business to ensure change is managed and impact understood by the everyone. When there are incidents impacting service I work with technology teams to recover service and provide regular updates to the business which allows them to take the relevant actions for the customers.
What made you choose a career in technology?
When working in Standard Life I got the opportunity to work in different business areas for a few months and my first placement was International IT department as a business analyst. After the three months they asked me to stay and that's how I started working with technology.
Did you study an IT or technology related subject at A-Level or University?
No I left school and went straight to work in Royal Bank of Scotland Unit Trust Department. I learned about IT on the job and continue to be inspired by the progression of technology.
Did you get any work experience in IT or technology before this role?
As part of Standard Life's Wider Experience Programme I was given the opportunity to work in technology.
Do you think there is a lack of females in the IT and tech sector?
When I started working in IT during late 80s there was a lack of females in IT and majority workers were male however I have seen a huge change over the years and feel there is a better balance.
Do you find there is a stereotype that a career in IT or technology is just for men?
I don't feel there is a stereotype now.
What would entice women to study technology related courses?
I think getting the opportunity to work in technology for a period of time would be beneficial to let young women see if it's a career for them. Once they decided it is then I would recommend studying the relevant courses.
Are there barriers when it comes to women getting into tech?
I think women put up barriers and feel they are unable to do the jobs, but in my opinion if we put the effort in we can all help each other.
How could we encourage more women to start a career in tech?
Advertising the opportunities available, having open days or even job shadow for a period.
What advice would you give young women today at the start of their career?
Don't be afraid of technology and ask if you don't understand things. Asking for a mentor is a great way to develop and progress through your career.