Over the past decade, the tech scene in Manchester has grown and is currently the fourth largest IT hub in the UK after London, Reading and the Bristol & Bath area. There are several big names that have set up home in the city which has resulted in the creation of 62,500 tech jobs. And it's not just the big names that are causing an increase in tech jobs in Manchester, they are also made up from all the start-ups that have come to Manchester over the years. When Tech Nation evaluated the 50 fastest growing tech companies in the north, results showed that 14 of them are based in Manchester.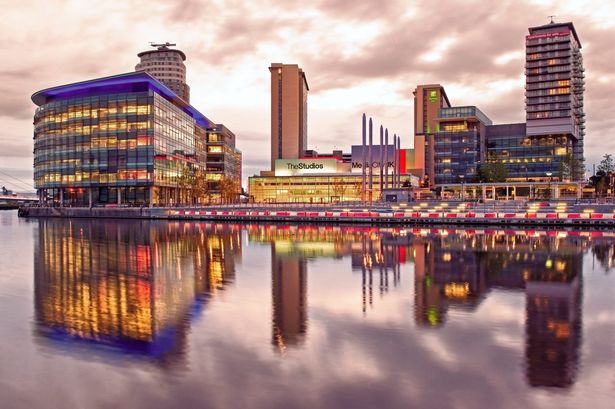 With so many more tech companies setting up base in Manchester, do they still face the same issues regarding gender diversity? Are there more opportunities for women in tech in Manchester?
Is there a lack of women in tech in Manchester?
In Manchester there is a thriving technology sector and active community. UKFast is a well-known company in Manchester that provides the cutting-edge technologies to companies. When showcasing start-up companies in tech in an event in Manchester, it was surprising to see that the four companies that were chosen to present didn't have any women panellists.
Now this isn't to say that there is a huge issue facing gender diversity in Manchester, as the tech scene isn't as big as the likes of London. However, perhaps this suggests that there may be an issue of showcasing women within tech companies in Manchester.
Opportunities for women in tech in Manchester
Despite the lack of women in tech in the UK (17%), there are many opportunities for women in tech in Manchester. There are several women in tech in Manchester that are doing some seriously impressive work and are enriching the sector. Some of these women are:
Noha Amin – Cyber Security awareness manager at TalkTalk
Helen Bett – IT Service Director at MAGs
Lou Cordwell – CEO as magneticNorth
Anna Holland Smith – Software Engineer at the BBC
Rachel Dunscombe – CEO at the NHS Digital Academy
Beckie Taylor – Co-Founder of Women in Technology North
Lucie Mclean – Product Manager at the BBC
Danielle Wilson – Champion of Diversity in Tech at Co-Op
Christine McHugh – Founder of Doris IT
Sonia Awen – Head of Digital at Together
Read more on what these people are doing and all the other inspirational women in tech in Manchester here.
There are always meetups and networking opportunities for women in tech in Manchester to be a part of. These meetups and events can be found on sites such as Meetup.com, stemwomen.co.uk, placetech.net, pro-manchester.co.uk, Eventbrite.co.uk and more.
Manchester Digital has also teamed up with Manchester City Football Club to inspire thousands of young women across Manchester to enter a career in tech and digital. The 'Inspire and Empower Roadshow' is free for local schools to attend to be inspired by real role models from Manchester's 'Digital Her' campaign.
The attendees will be given the chance to speak with mentors from the industry, get hands on experience through skill-based workshops and be given the chance to take up work placements with local employers.
Read more on Women in Tech Meetups and Tips for Facing a Lack of Diversity in Tech.