We interviewed Zoe Mackenzie, Service Desk Team Leader at Instant On IT on her experience and thoughts on women in tech.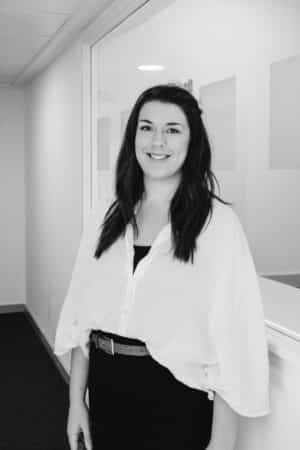 What does your job role involve?
I am the Service Desk Team Leader for our London HQ Service Team. My role includes all aspects of IT services consultancy for our clients, including co-ordinating our service tickets between the engineers in the team, assisting with support tickets and I also hold Service Delivery Manager responsibilities when the SDM is unavailable or on leave.
What made you choose a career in technology?
After leaving university I applied for a Sales Admin position at a local IT company. Upon starting my job I very much enjoyed the technology side of things. My next career step was to join a network security graduate scheme, where I found my love of cyber security. Since then I've been building up my experience as an IT engineer, getting my hands stuck into all things tech!
Did you study an IT or technology related subject at A-Level or University?
I studied Mathematics, Further Mathematics and Music at A level and it was a toss up whether to go to music college or to pursue my Maths studies. However, the Maths degree won in the end and the highlight for me was in my third year when I took a 'Cryptography' module, which was amazing. I couldn't believe Maths could be fun, interesting and apply to the real world! I have used the last few years to hone in on this passion and I am now studying for an MSc in Information Security part-time whilst working.
Did you get any work experience in IT or technology before this role?
Funnily enough I didn't have direct experience in computer/desktop support before this role so I had to learn a lot when I arrived. However, my two prior jobs set me up very well with the soft skills to deal with customers as I previously had sales and tech trainer experience. I also learned back-end networking in my second role as part of the graduate scheme which helped immensely with network and server support.
Do you think there is a lack of females in the IT and tech sector?
The facts do not lie – there are far fewer women in the IT and tech sector. I have attended a conference where I have been the only female in 200 attendees and all of my engineer colleagues to date have been male. To be fair, I have never found this an issue in my workplace in terms of feeling like a valued member of the team, but a concerted effort across the sector to appeal to women and create a more diverse workforce would be beneficial to all, by encouraging new and innovative ideas and working practices.
Do you find there is a stereotype that a career in IT or technology is just for men?
I do not think there is a stereotype that IT and technology is just for men. However, there is a stereotype that it is a more male dominated field which stems from the notion that from a young age men are more interested in science and technology and therefore pursue these fields at university. I personally tried to ignore this when entering the field and focused on my interests and individual merits. I feel it might affect young people's choices when entering the workplace if they feel there is a lack of support or role models at the senior end of the industry.
What would entice women to study technology related courses?
When going through school there is pressure for young people to choose the next phase of their studies fairly early. I think encouraging careers advisors at GCSE and A-level to inform young women about other degree options to the possibly more common humanities, medical or law courses, might lead to more women thinking about a tech degree. Some young people are not aware of all the education and training options out there and are inclined to take purely academic degrees. However, saying this, I do not believe you must have a technology related course to go into a tech career; arts graduates can be just as qualified if they have the passion and dedication.
Are there barriers when it comes to women getting into tech?
It has been proven that women are less likely to apply for a job opening if they do not meet all the candidate requirements listed in the job description. The standard tech job advert lists a lot of experience the candidate "must" have which might mean fewer women apply for the role. I know a lot of organisations will take on candidates who show a good amount of experience in addition to passion and willingness – but they must encourage them through the door first!
How could we encourage more women to start a career in tech?
Role models and more role models! There is nothing better than looking up to powerful, strong and successful women in the tech field – there are many to choose from but there could and should be more. Internal mentoring and sponsorship is also very important, which can be sponsorship from a manager of any gender. It is also very important for women to have that support to move over to the tech side of a business where they initially do not work in a tech role.