The technology industry has historically been male-dominated, and although this is changing, there are still a small percentage of women making up the IT workforce, with current figures estimating this at around 26%. Much of the reason for this is that the culture and environment of technology has a reputation for being male-centred. Years of conditioning has meant that many technology teams are stuck in a dated and antiquated 'boys culture', with things like benefits, working hours, social outings and policies being heavily skewed towards men. This needs to change in order for the needle to shift and if we are to get to a place where technology is a balanced workforce in terms of gender diversity. But why should this change? What are the benefits of more women working in technology roles and how will encouraging them into the industry impact the outputs? Read on to find out 6 benefits of more women working in tech.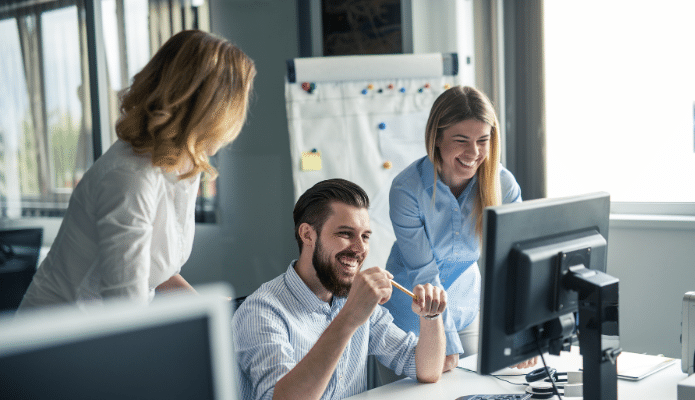 Diversity leads to greater innovation
In business, your product or service should reflect your customer base. However, the lack of women in IT roles is creating a gap in terms of technology products and services not fulfilling their potential. Women make up half of the global population, and are actively using products which currently are produced and designed by men. Historically, research has shown that more diverse teams drive innovation levels and creative thinking. Having different people with different backgrounds, viewpoints and ideas will ultimately lead to more varied suggestions and directions for your product.
There is also evidence to suggest that having both types of diversity; inherent (traits you are born with) and acquired (traits you gain from experience) can positively impact the innovation of your team. Companies with 2 dimensional diversity are 45% more likely to report an increased market share and 70% more likely to capture a new market.
It is important too, to consider where the diversity in a company lies. If all your diverse people are situated in entry-level and associate roles, with little to no diversity in the senior leadership team, you are unlikely to experience the benefits of increased innovation. Even if the diverse people are suggesting new ideas, suggestions and proposals, a male-dominated leadership team is unlikely to sway from their learnt behaviours. By increasing the gender diversity in C-suite roles and leadership teams, a more diverse way of thinking can be adopted, which can lead to increased innovation and profits.
Increased revenue
An outcome of having increased innovation as mentioned in point 1 is a growth in revenue. By having more diversity of thought and experience within a team, your product will be suited to a wider market. Improving levels of gender diversity in every level of a business has been found to lead to higher profitability. Research from McKinsey found that on average, organisations who focused on gender diversity in their executive teams outperformed their competitors by 20% in terms of profitability. Companies who strategically hire more women into leadership positions are giving themselves a competitive advantage.
On average, women are typically responsible for the majority of household purchases, giving them a greater buying power than men. Therefore, by ensuring your products come from a diverse team, you can expect a better output which is more aligned to the end-user and purchaser.
More role models
One of the biggest reasons for the lack of women in technology is the absence of role models for young girls and women to look up to. Role models can be a powerful force for motivating people into new career choices and fueling enthusiasm for the technology industry. Without clear role models, young girls are unable to picture IT as a career choice which would suit them. It could be very daunting as a woman to enter an industry which is largely dominated by men, so hearing positive experiences and stories from women who have had successful careers could really positively impact the journey.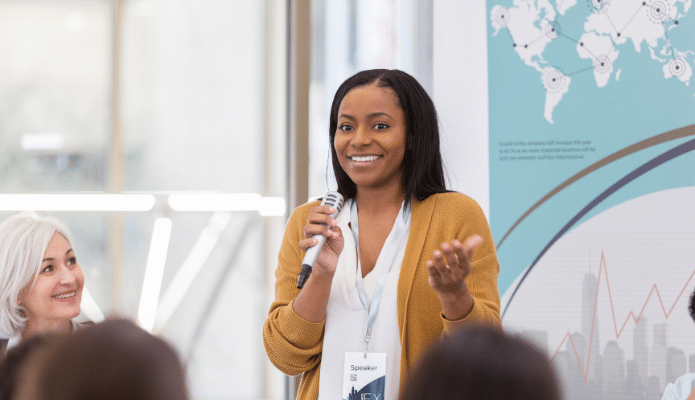 A recent report looking at the barriers women face when entering the technology industry found that 33% of women cited a lack of senior support and role models as the biggest blocker to progression. Allyship is extremely important in diversity and inclusion – both from fellow women and from men. In order for an organisation to be truly inclusive, everyone within the company should be aware of and take action to minorities' needs and viewpoints. By increasing the number of women in senior, visible positions in technology, more young women and women who are considering a career change can see that they would fit into a company in the tech space.
Help to close the gender pay gap
The gender pay gap is the average difference in pay between men and women. Since 2017, employers with 250 employees or more have been legally required to declare a gender pay gap report each year in April. This was brought in by the UK government in an effort to reduce the gender pay gap, which currently stands at 11.6%. In tech, the gender pay gap is higher than the national average, standing at 16%. This is largely down to the fact that women are underrepresented in technology roles, especially in higher-paid, more senior roles. A 2021 report by McKinsey found that for every 100 men who are promoted to managerial roles, only 86 women are promoted. The gender pay gap does not necessarily mean women are being paid less than men for the same jobs, as this would be illegal.
The gender pay gap in tech is detrimentally impacting the number of women choosing technology as a career, with 32% of women saying that the biggest challenge they face in tech is the gender pay gap. However, by encouraging more females to pursue careers in IT and developing them to reach senior roles, we can expect to see a reduction in the gender pay gap in years to come.
Fix the talent shortage
2023 has been a turbulent year for the job market, with many companies making big cuts to their workforce after the recruitment boom we saw as a result of the Covid-19 pandemic. However, although many roles in areas such as recruitment, HR, sales and marketing are at risk of being cut, the demand for technology candidates is at an all time high. Currently, there is a major talent shortage in tech, with an estimated 52,000 tech roles remaining unfilled in the UK. Specialist tech skills like programming, cloud computing, artificial intelligence and UX design are roles on many recruiters' hit lists. However, there is a lack of skilled individuals to fill these gaps. This is where increased gender diversity in tech can come in – women have been found to be talented in the skills areas which these jobs require such as problem-solving, attention-to-detail and adaptability. We have a real opportunity to address the talent shortage in technology by encouraging more women to pursue technology as a career.
The gender gap in tech is still very apparent, with women making up 26% of the workforce. And although progress is being made, it's slow. By taking steps to increase the number of women choosing careers in technology, companies can experience increased innovation, profits and help to create more role models for future candidates.
Read more about the benefits for women of working in tech and 5 ways to hire more women in tech.