Are you an employer or recruiter looking to hire more women in your tech teams? Here's how we can help you…
Social Targeting

targIT is a social platform used to increase exposure and engagement for your employer brand and recruitment campaigns. reach out to a passive and targeted audience. If you are interested in finding out more. Click here.
Women in Tech Breakfast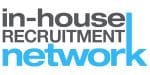 Women in Tech recently held a networking breakfast meeting in order to address the gender imbalance in tech. The breakfast had an amazing turn out from huge brand such as Facebook, ASOS, Accenture and more. We put together a white paper to give a detailed overview of what was discussed on the day.
Click here to view the whitepaper. 
Contact us
To find out more about how we can help your recruitment process, please email the below: