View our latest vacancies here.
Our purpose: To help make financial lives better, through the power of every connection.
Bank of America is one of the world's leading financial institutions and has had a presence in EMEA since 1922. The company offers an integrated and comprehensive range of financial and risk management products and services, serving the needs of the individual, corporate, institutional and government clients, combining the best of local knowledge and global expertise. Developing solutions for social and environmental challenges is at the core of Bank of America's responsibility platform and our employees are at the heart of the purpose.
Values
Every day, across the globe, our employees bring a commitment to our purpose and to driving responsible growth by living our values: deliver together, act responsibly, realize the power of our people and trust the team.
By joining Bank of America our aim is to help you develop not only your own future, but our shared future too. Being a great place to work is the foundation to how we drive responsible growth. So every day, we're focused on building a company where our workforce has the opportunity to make a difference.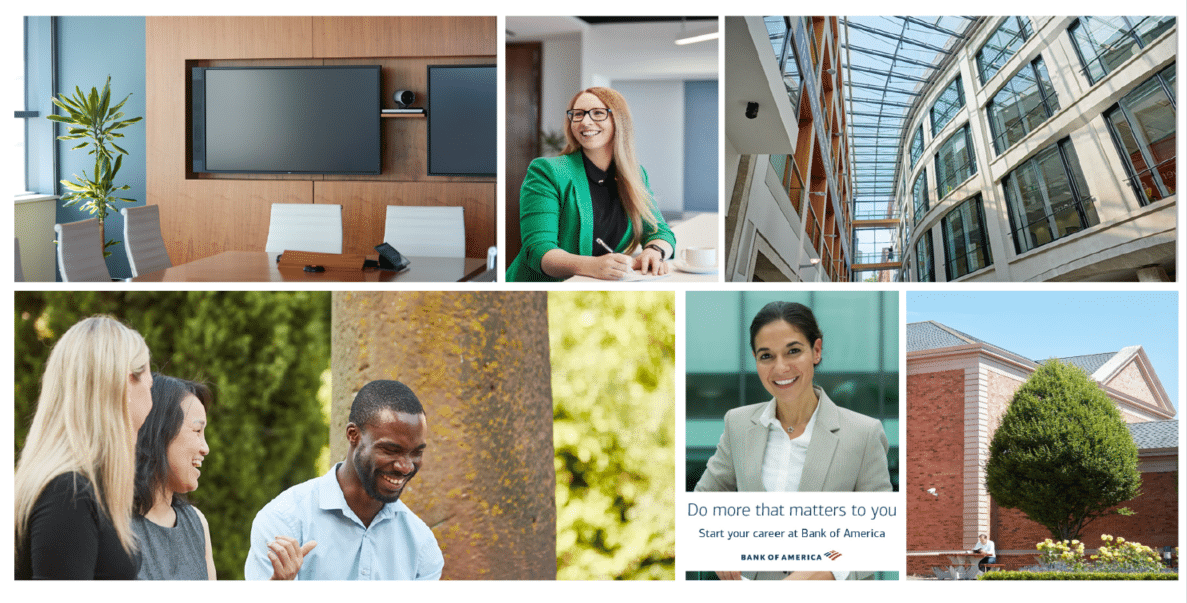 Diversity & Inclusion Statement
"At Bank of America, we realize the power of our people and value our differences — in thought, style, sexual orientation, gender identity and expression, culture, ethnicity and experience — recognizing that our diversity makes us a stronger company. Diversity and inclusion are central to our company's values, and we are proud to be widely recognized for our workplace practices and initiatives that promote inclusion."
Benefits
Emotional Wellness
Providing you with the tools to live a social and fulfilling life, and to look after your mental health. At a glance:
Generous annual leave provision with the option of buying or selling annual leave to suit your circumstances
Emotional Wellbeing helpline for confidential wellbeing support and help for everyday matters through an Employee Assistance Programme
Donate regularly to charities of your choice directly through payroll and the bank will match your contribution through the Bank of America Charitable Foundation Matching Gifts Program.
Access to 20 days of company-paid back-up childcare AND 20 days of company-paid back-up adult-care per annum.
Give back to your community, develop new skills and work with new groups of people by volunteering in your local area.
Join our Arts & Culture corporate membership programme.
Physical Wellness
Helping you to be active every day, have a clear picture of your physical health and prevent future health risks. At a glance:
Private healthcare plans for you and your family
Annual health screen to help you manage your physical wellness. Plus the option to buy a health screen for your partner and/or parents too.
Optical cover
Dental care
Access to on-site gyms and discounted rates at off-site gyms
Financial Wellness
Empowering you to make the most of your money, plan for the future and prepare for the unexpected. At a glance:
Pension plan with competitive company contributions
Life Assurance
Group income protection benefit if you become unable to work as a result of a disability or for health reasons
Save money and receive company matching contributions for you to spend on wellbeing related activities through our MyWellbeing Account
Savings on a wide range of everyday items through our Employee Discount Programme. This also includes a concierge service plus virtual access to a large number of free online courses and exercise classes
Latest Awards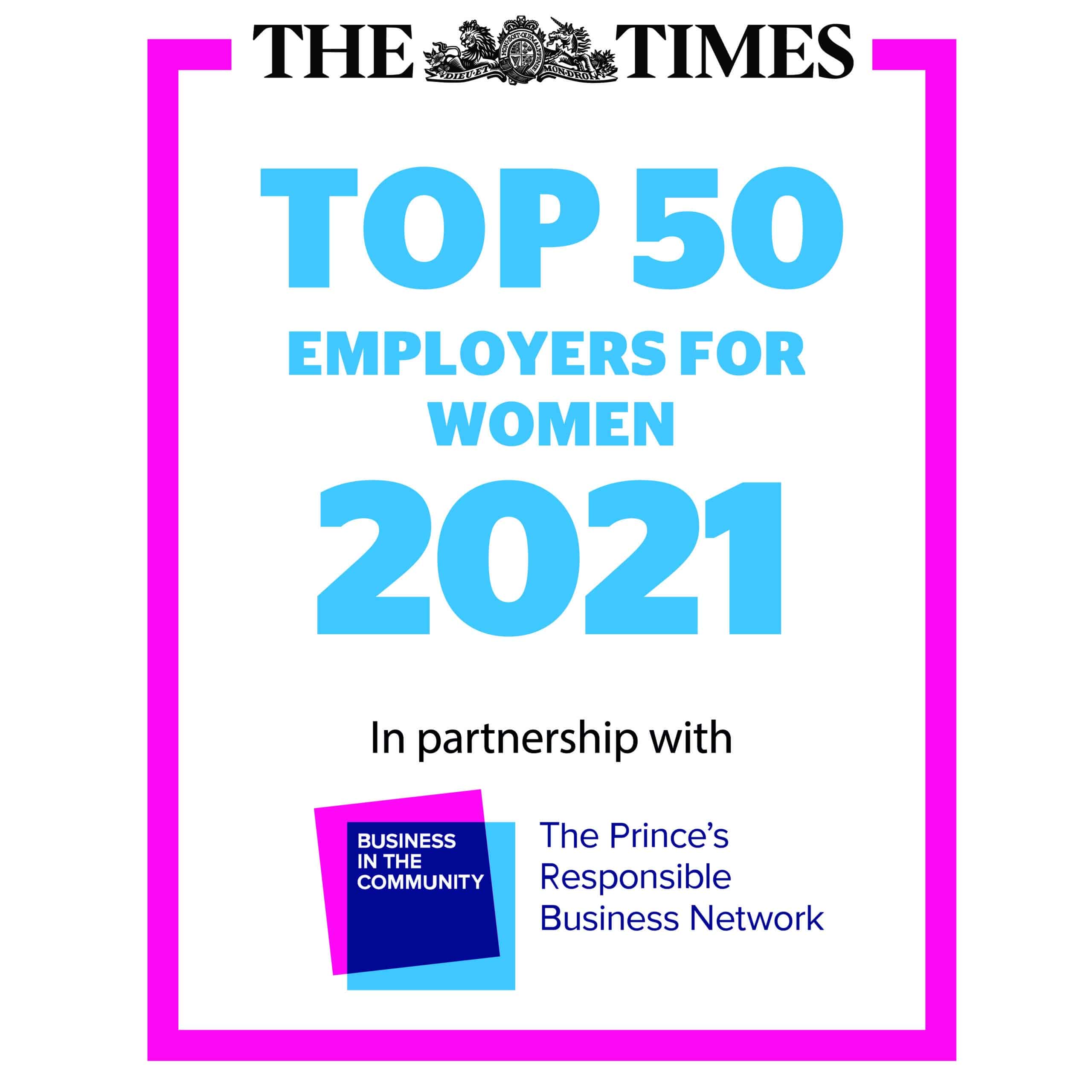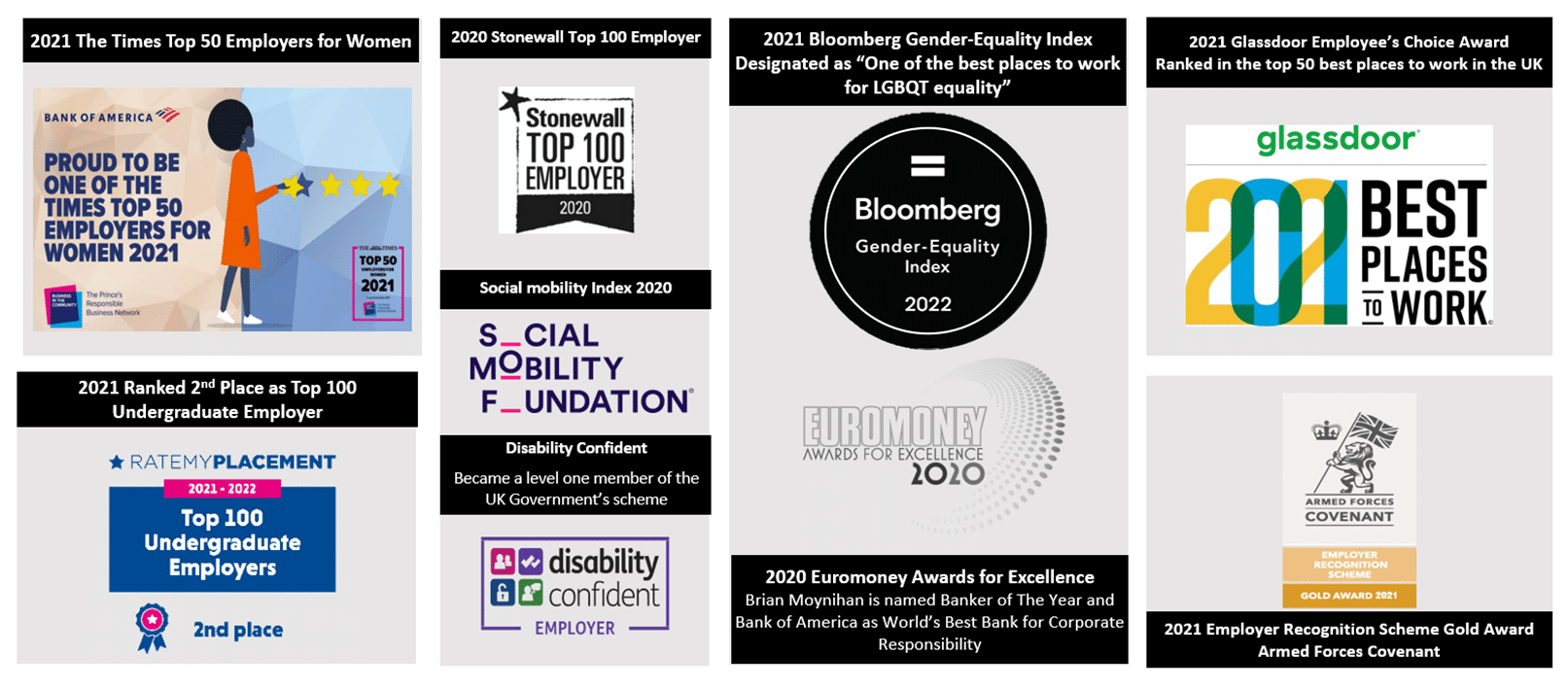 Top 50 Employers for Women 2021
We are proud to announce that two of our colleagues at Bank of America, Andreea-Maria Ionescu and Cristina Pascalau, have been recognised in the TechWomen100 Awards 2021.