Learn more about our opportunities here.
At Kingfisher our customers come from all walks of life, and so do we. We want to ensure that all colleagues, future colleagues, and applicants to Kingfisher are treated equally regardless of age, gender, marital or civil partnership status, colour, ethnic or national origin, culture, religious belief, philosophical belief, political opinion, disability, gender identity, gender expression or sexual orientation.
Today, there is no neutral.
When it comes to inclusion & diversity, there can be no more standing on the side lines. It's time to take change into our own hands.​​​​​​​
Our acknowledgement that we can do more – and, most importantly, our promise that we will.
Indifference affects us all. Whether we know it, or not. Being indifferent today just isn't an option. It isn't an answer. And it isn't how we want to work. It's the opposite of where we're going.
And why it's time to build ourselves a better home.
Because that's how we'll become a better business. One that reflects the customers we serve and our colleagues. One that helps people feel empowered to be themselves – meaning they never miss an opportunity. And one that knows thinking inclusion first isn't just the right thing to do; it's the best thing to do.
​​​​​​​It's time to chip away at that coat of indifference and build the Kingfisher we can be.
We've formed four Affinity Networks to help spearhead our inclusion and diversity efforts and form an unshakeable alliance, bound together by a desire to make Kingfisher a more inclusive place to work.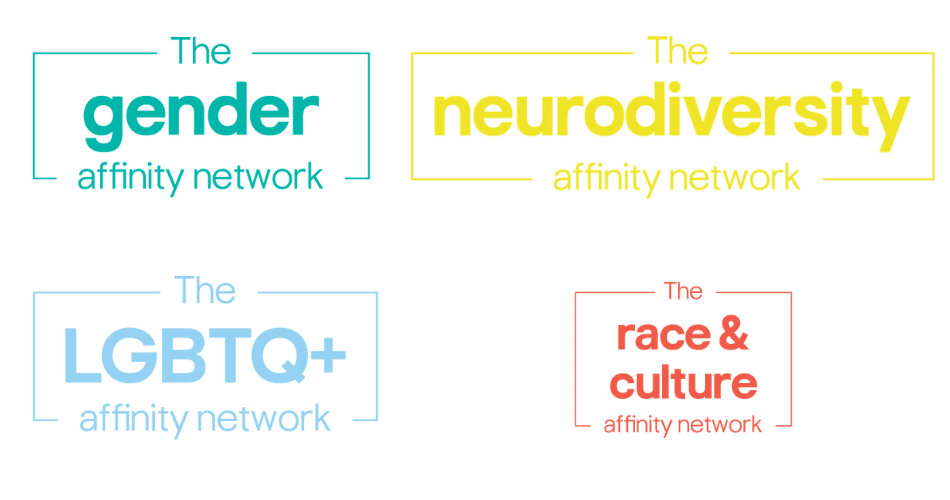 Our Race and Culture Affinity Network, Gender Affinity Network, LGBTQ+ Affinity Network and now our Neurodiversity Affinity Network are open to all and dedicated to working towards achieving our goal of ensuring strength in inclusion and diversity.
Benefits:
We advocate the benefits of a flexible and hybrid working environment, recognising that this means different things, to different people, in different roles. Flexibility is key here. With more freedom with how you split your week, you can always be at your best. In work, and life. Only you know how you want to develop. We'll give you the tools and support you need to do so.
Do you want to learn more about #LifeatKingfisher? Through https://careers.kingfisher.com/talk-to-us You now have a direct path to our colleagues to ask them anything and learn more about what it's like to work at Kingfisher. Read responses that have already been shared by colleagues and check out their best career advice and more about flexible working, our culture and day-to-day life here.
Private Health Care – Opportunity to receive up to family level cover with Bupa. Join within a month of starting or at annual renewal in April. (This benefit is subject to Benefit in Kind taxation).
Kingfisher Pension Scheme – Immediate eligibility through auto-enrolment. Contribute 8% to receive a max 14% from the Company.
25 Day's Holiday – 25 days per annum plus bank holidays as stated in your contract (pro rated for part time colleagues).
Staff Discount – 20% discount at B&Q and Screwfix. Eligible after 3 months service.
Kingfisher Share Incentive Plan (SIP) – Share ownership in a tax efficient way. Save between £10 to £150 per month. Join at any time once three months service is reached.
Life Assurance – x4 Salary plus benefit equal to value of your Retirement Account (if an active member of KPS-MP) or x1 Salary if not active member.
Bonus – Competitive bonus scheme that aligns to work level of role.
Kingfisher Share Save – Save with the option to buy Kingfisher plc shares at the end of a 3 or 5 year period. Offered annually. Three months service is required at the annual invitation date, normally in October.

Digital & Technology at Kingfisher:
Across Digital & Technology, we work hard to deliver convenient digital experiences and constantly drive efficiency, for our customers and colleagues.
We combine the benefits of physical and digital retail, stay ahead of market trends and grow our digital sales in the face of intense competition.
Digital transformation enables us to evolve beyond siloed thinking and traditional operating models. Serving the customer means solving problems at the touchpoints closest to the customer. Whether it's store managers, e-commerce platforms, or marketing communications, we use cross-functional teams to facilitate human-centric design. From designers to engineers, our agile scrums comprise the talent we need to solve problems for the customer at every level of their retail experience, from pre-sale communications to product design, across every brand and every country.
We're embedding technology across our supplier and customer journeys and we're building bespoke approaches to industry challenges such as payment systems and fulfilment.
Who are we?
Kingfisher plc is an international home improvement company with over 1,470 stores in eight countries across Europe. We operate under retail banners including B&Q, Castorama, Brico Dépôt, Screwfix, TradePoint and Koçtaş, supported by a team of over 80,000 colleagues. We offer home improvement products and services to consumers and trade professionals who shop in our stores and via our e-commerce channels.
At Kingfisher, we believe a better world starts with better homes. We help make better homes accessible for everyone. Throughout Kingfisher, we're constantly finding new ways to do better for our colleagues, customers, communities, and the planet.
From inclusion and diversity to sustainability to general wellbeing and everything in between, we're always striving to becoming a more responsible business. In our inclusive, supportive, opportunity-driven company, we are committed to always putting our employees first.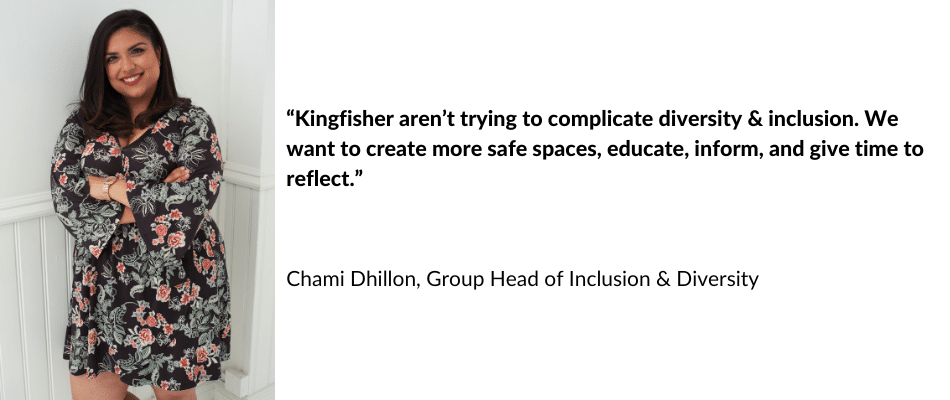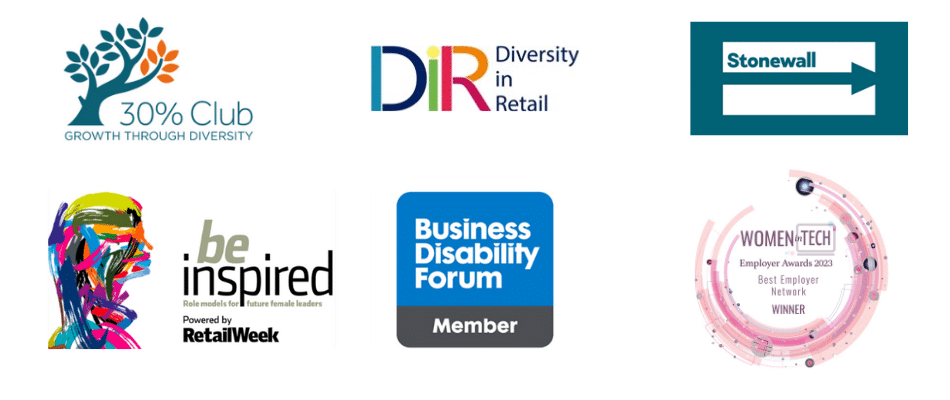 Learn more about our opportunities here.
Social media: