Check out our latest vacancies here
At Quilter, we're investing heavily in building our technical capability with modern technology and our strategic focus for at least the next three years is on investment, innovation and delivery. This presents an unprecedented opportunity for tech professionals to help us design, implement and manage a modern technology portfolio for our group of businesses, mostly in the UK and across selected international markets.
An insourcing project that's a once in a career opportunity for the brightest and best. Quilter is already recognised as a leading provider of advice, investments and wealth management, but we never stand still and we're constantly innovating. Like a lot of companies, we have some legacy technology within our business, but more and more we are building out our modern technology portfolio and related people capabilities.
We're going to need to fill a number of roles, from senior, highly technical positions to support roles and perhaps even some apprenticeships. They will mostly be based in Southampton, with some in Newcastle and some in London.
We foster an inclusive culture which encourages diverse perspectives, ensuring everyone's contribution is valued and all colleagues can fulfil their potential irrespective of their age, gender, ethnicity, disability, religion, sexual orientation, and educational or social background. We believe this is good for our people, attracts talent and helps us deliver better products and services for customers; ultimately helping us to build a sustainable business for the future.
If you get excited about the prospect of being at the centre of the design and build of top-class technological solutions, which will transform our business and be fit for long into the future, you might be just the person we want to speak to. You can check out our latest vacancies here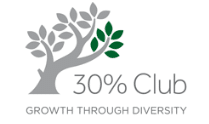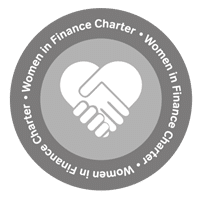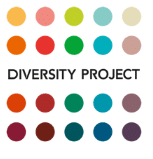 Rewards and benefits
No matter what job you do you should feel valued and appreciated. That's why, in order to attract, motivate and retain the best people, we offer a very competitive total reward package, which enables our employees to share in the success they help to create. It includes a core Quilter funded package of rewards and benefits, and optional flexible benefits that you can add.
Core benefits
Holiday: 26 days' holiday
Annual bonus scheme: most employees are eligible to participate in our bonus scheme, based on the company's performance and their contribution to it
Pension scheme: a non-contributory company pension scheme that can be boosted through personal contributions
Private medical insurance
Life assurance
Income protection
Flexible benefits
We offer a number of additional benefits which you can purchase through our salary sacrifice scheme. These include additional health care schemes, gym and parking discounts and the ability to buy and sell holiday – to give just a few examples.
Recognition
Throughout the year, our employees can nominate and reward colleagues with prizes for exceptional performance, behaviour and actions characteristic of our values.
Awards & Accreditations
ItSMF 2019 Professional Service Management Awards in the "ITIL Experience" category – Flexible working
Directors of Talent and Culture, Alix Ainsley and Charlotte Cherry, discuss their job share roles and how flexible working and thoughtful job design has helped progress their careers.
Inclusion and Diversity
Our CEO is the executive sponsor for inclusion and diversity, and the Executive Committee takes collective responsibility, with inclusion and diversity incorporated into their personal objectives.
We work hard to promote inclusion and diversity at work. We have an active programme of work:
we are welcoming professionals back into work with our Partner Career Returners;
our work experience week invites students to join our Quilter Cheviot office and includes applicants from The Social Mobility Fund and our contact school with 'She Can Be' project;
we are continuously showing our support for the LGBTQ+ community by marching in Southampton Pride and by becoming a founding member of LGBT Great;
we are also proud to have received a Bronze Award for our commitment to the UK's armed forces.
Our Inclusion and Diversity strategy is focused on three pillars:
Fostering an inclusive culture
We aim to build employee awareness of inclusion and diversity, including potential for unconscious bias, through training and through our employee diversity network.
We will embed flexibility deeper into our culture by promoting our flexible working policies and supporting managers.
Attracting diverse talent
We aim to attract diverse talent by using a variety of recruitment tools and channels.
We have adopted a diverse short-list policy for recruitment which we operate on a 'comply or explain' basis.
Measuring performance and progress
We are enhancing diversity monitoring of applicants and our existing colleagues.
A priority for us is the gender composition of senior management. As such we have set ourselves a target to achieve 35-40% female representation within senior management* by the end of 2020. (*Executive Committee plus Direct Reports).
We are committed to working collaboratively to tackle systemic barriers to diversity within the financial services industry and as such are members of Investment 2020 and the ABI's Talent and Diversity Network. We are also part of the Diversity Project and are signatories of the HM Treasury Women in Finance Charter.
Employee wellbeing – Thrive
Thrive is our initiative which promotes the wellbeing of our colleagues, focusing on four key areas:
Emotional and mental health and wellbeing
Physical wellbeing
Financial wellbeing
Social wellbeing

Would you like to work for us? Then check out our latest vacancies