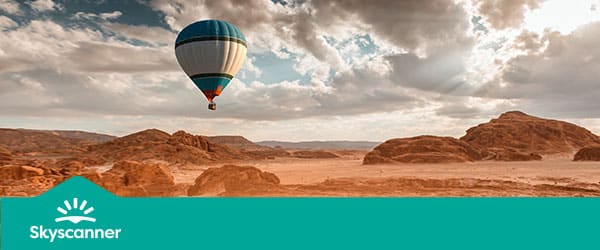 See our careers site here.
Who we are
At Skyscanner, we're creating the future of travel. Each month, we help over 100 million travellers explore their world. We want to deliver a full authentic, personal experience for each of them.
More than that, we're leading the global transformation to modern and sustainable travel and technology is helping to create the shift we need.
What we're doing
Engineering is at the centre of our business. Our engineers help us create experiences travellers love, powered by software at scale. Now, we're looking to create a continuously evolving platform that can deliver the world-class personalisation those travellers deserve.
We're achieving that by working autonomously and transparently in small, agile teams and collaborating with – and learning from – each other.
It's about being trusted to build and run software that's easy to use and capable of handling billions of interactions. At a senior level, it's about bringing teams on the journey, inspiring them to perform and making sure work's prioritised in a complex environment.
Where we're going
We're rebuilding and reconfiguring at scale to solve global challenges and encourage choices that protect our planet.
What our people say
Myra Fulton – Director, Engineering
"Who do I think should work for Skyscanner? Somebody that's up for a challenge, someone that's keen to learn and someone keen on solving problems."
Grace Lin – Senior Software Engineer, Full Stack
"I think engineers are treated very importantly at Skyscanner. It's a really friendly place for engineers to work. People really do listen.
Even though it is very challenging and sometimes you really have to think and iterate on your work, there is always a lot of support. You never feel alone, even when you are tackling a very hard problem."
Veroniki Stamati – Principal Security Engineer
"For an engineer joining Skyscanner they will experience an extremely diverse technology environment and landscape. The challenges, the scale of the problems and the innovation you have to employ as an engineer in Skyscanner are just massive, so it's definitely the place to be.
As an engineer in Skyscanner you are very driven to do things on your own way, independently and think what works for you or what would work for travellers from your own perspective, then bouncing those ideas off your team, peers and those that have expertise in that area to move forward."
A few words from George Goodyer, Skyscanner's Chief Technology Officer
Why I show up every day
As an Engineer, for me there are a number of things we're doing at Skyscanner that get me out of bed each morning.
The right values
The first is alignment with Skyscanner's values. I've got a real desire to solve problems for customers. So it's about how the environment supports me in having an impact. Can I act like an owner? And has the focus shifted from just winning, to winning in the right way? These are important to me. And they're a big part of our values.
Always learning and growing
We have some great Engineers here. And working with them, I learn something new every day. That's something we value at Skyscanner.
I love Engineering problems at scale
Very few people have this privilege. Sometimes that's daunting, but it's always inspiring.
Having an impact
When I worked in R&D labs, it was disappointing to invest time and skill in products that eventually got shelved or binned. Here, our Engineers directly affect the customer. So we're building something people love to use.
Inspirational people
The people I work with inspire me, because we're all aligned to the Skyscanner values. We're all working together towards a common goal, but in our own unique ways.